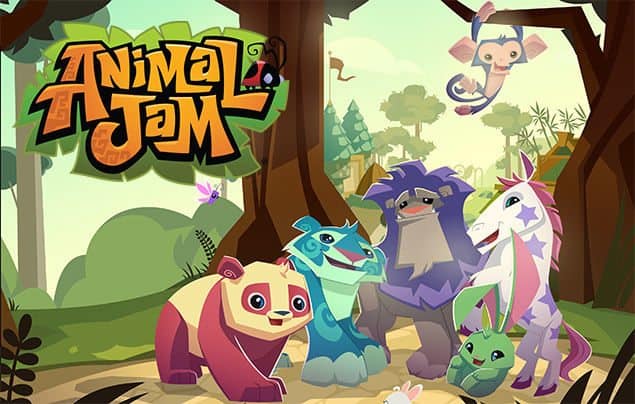 It's not something every parent wants to face but the fact is that in this world technology is a big factor in the lives of kids and the sooner they learn about it and learn how to use it the better. The best part about this however is that apps like Animal Jam are geared to be educational as well as fun in order to keep kids learning and also keep them interested in discovering new things. Animal Jam launched in 2010 and since then it's been a favorite of many kids and their parents since it can be played on a PC or on a mobile device if they so desire. This means that on road trips or when a kid is accompanying their parent in the car they can be playing and learning at the same time. It's not a perfect system since nothing beats real-life experience and hands-on learning, but it's something that helps to keep kids on the right track.
Here are a few things about the game you might not know.
10. It's free to download.
It's nice to have so many apps online that can be downloaded for free since the devices we tend to use them with are so expensive that purchasing apps that cost money can be a little expensive, especially when you have to buy more than one to keep your kid occupied.
9. There is exclusive content that has to be purchased.
In any game that's online there's going to be content that is put out there to entice players and make them want it so badly that they'll pay for it without even thinking. On this app it's no different but it's also not necessary to have fun with it.
8. It has well over 160 million users.
Kids can be picky about a lot of things and their entertainment is often one of them. But the best thing about something like Animal Jam is that a lot of kids love animals and they love to learn more about them. This game offers that in a big way.
7. It's a kid's game.
Adults can easily help their kids with this game since it is designed for children to understand and navigate, though it always helps to get them going. With how a lot of kids pick up the nuances of technology so quickly however it's not surprising that many of them have likely deduced how to use the app within the first hour.
6. There were six original animals that players could select from.
Originally it was the monkey, the panda, the lion, the tiger, the rabbit, and the horse that could be selected as the players' avatars, but eventually it expanded and included other animals so that people could have a wider variety.
5. You can purchase more animals with a membership.
Everything is for sale after all since this is how these apps make money, and considering that it's one of the more popular apps you can guess that enough parents have said yes when their kids want to make those in-game purchases.
4. The online environments that the characters get to play in are highly-detailed and can be customized by the players.
The portion of the game that the players use can be customized that is, such as their own private spots where their avatars dwell. Otherwise the playing area is quite vast and offers a lot for players to look at.
3. It's free from outside advertising.
A lot of us know how annoying it is when we're playing a game to have to sit through ads that pop up during or before gameplay and require at least a few second to get through. It's not so much the time it costs to get through them, it's that they show up at all. This game however doesn't have that problem as it allows the kids to just play and not worry about having to X out an ad.
2. The game is very educational for kids.
It allows them to see and hear actual accounts of animals and how they function in the wild. They can even learn from real biologists that were selected to help out with the game. This kind of learning tool is still second-best to actually going out in the wild or at least going to visit a zoo and learning about the animals and their habits, but it's a great way to learn when your nearest zoo is just too far to reach.
1. It's won several awards during its run.
In fact it's won all but one award that it was nominated for which accounts to quite a few, meaning that its value has been seen by a great many people that have agreed that it's a worthwhile app for kids and is able to teach them as well as entertain them at the same time.
It might be worth checking out.