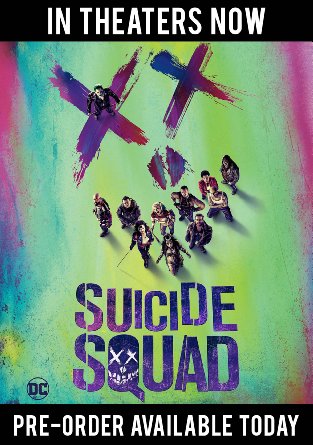 Even though Suicide Squad has only recently released in theaters, it's already time to start thinking about the upcoming Blu-ray release of the film later this year.
This weekend, Amazon announced two exclusive combo packs/gift sets for the upcoming Blu-ray that, similarly to the combo packs for Batman v Superman: Dawn of Justice earlier this year, will contain new character-oriented figurines. The two options, which both include Suicide Squad on Blu-ray and DVD (as well as Digital HD), are for Will Smith's Deadshot and Margot Robbie's Harley Quinn, arguably the most well-received of the characters from the film.
Either option will run you $129.99, but both of these figurines are spectacularly well-designed and would surely justify the cost for die-hard fans of the film. Check out images of the two sets below (keep in mind, the cover art is subject to change between now and the release):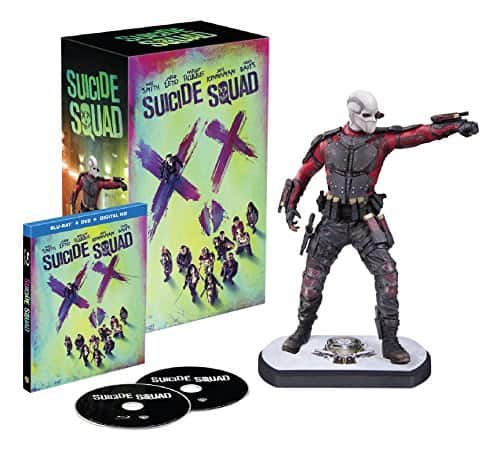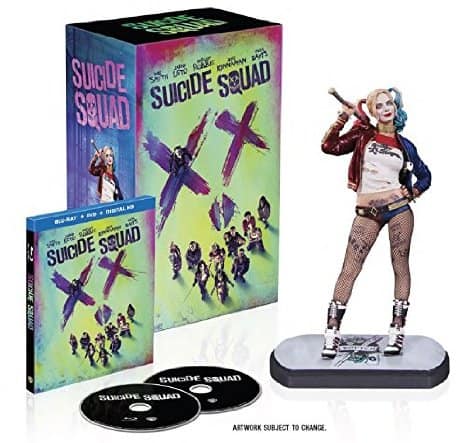 To pre-order a copy of either set for yourself (or to pre-order the Blu-ray, 3D Blu-ray, 4K Blu-ray, or DVD as a standalone), head over to Amazon.
Suicide Squad is now playing in theaters. Are you going to pick up either of these combo packs? Let us know your thoughts in the comments down below!
[Photo Credit: Amazon]