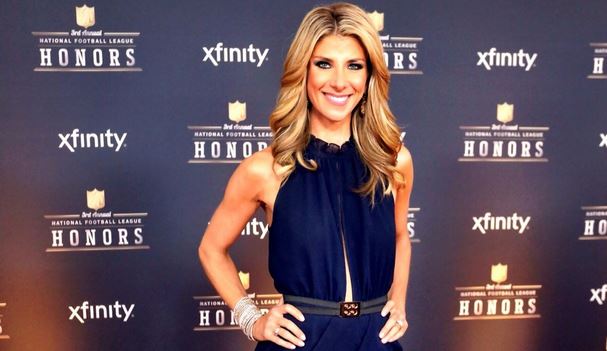 When it comes to the stereotypical idea of the "sports world," some people, years ago and perhaps even today, would say that it's a filed dominated by men, a type of job that very few women could do. However, those people (unless they're jokingly attempting to impersonate Ron Burgundy) would be and are incredibly wrong (and probably more than a little sexist). There are a number of popular female sports reporters to be found throughout the world today, covering everything from baseball and football to golf and wrestling. These women are not valued purely for their looks but for the passion and knowledge that they possess about the sports that they cover, and that's what makes them so likable. Here are the 15 most popular female sports reporters in the world.
Photo via @MichelleBeisner
Renee Young
Renee Young is a former sportscaster for The Score who now works as a reporter for the WWE, where she has been working since 2012. Young is Canadian and was born in Toronto. When she was 19, she moved to LA to be a comedic actress but ended up moving back Toronto to act in commercials, music videos, and even some movies. She's actually been a die hard wrestling fan since she was a kid and fondly remembers getting the chance to meet the likes of Stone Cold, Triple H, and Chyna.
Photo via @ReneeYoungWWE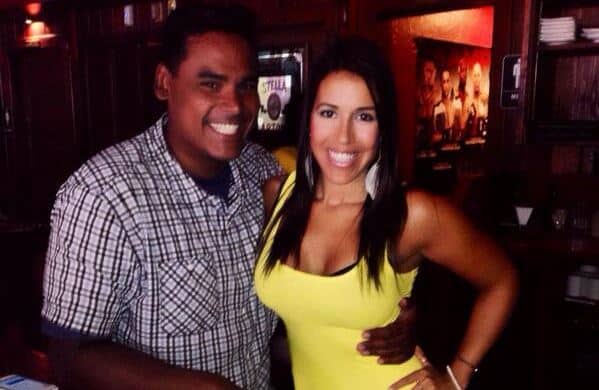 Erin Sharoni
Erin Sharoni is a TV anchor for CBS Sports, but before she became one of the most popular female sports reporters round, she was a model and, more impressively, a personal trainer and U.S. Junior Olympic-certified swim coach. Sharoni's first broadcasting job was being a sideline reporter for St. John's basketball. She was also the host of Red Storm Report, which airs on Sportsnet in New York, and a commentator on CNBC's The Kudlow Report.
Photo via @ErinSharon
Meredith Marakovits
Meredith Marakovits is currently the New York Yankees clubhouse reporter for the YES Network in New York, a position she has held since the start of the 2012 season. She also contributes to the YES Network's website. Before her move to New York, Marakovits worked as a Phillies beat reporter for 97.5 The Phanatic in Philadelphia and was also the 76ers sideline reporter for Comcast Sportsnet in Philadelphia.
Photo via @M_Marakovits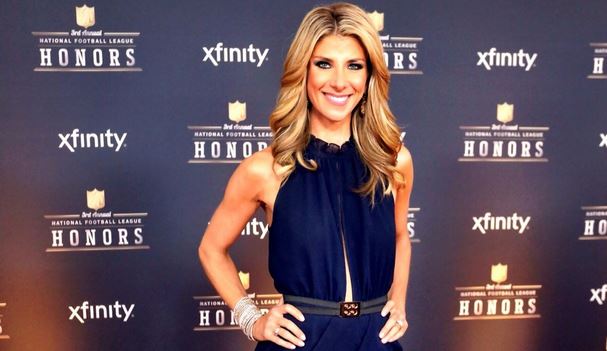 Michelle Beisner
Michelle works as a host and field reporter for the NFL Network. Although she's now one of the more popular female sports reporters in the world, she's also a former Denver Broncos cheerleader. Before working for the NFL Network, she worked for numerous different sports networks, such as Fox Sports Net, Comcast, Speed Channel, ESPN, CBS, NBC and ABC, in different capacities. Also, fun fact: she married infamous Fox announcer Joe Buck this past April.
Photo via @MichelleBeisner
Leann Tweeden
Leann Tweeden has appeared on numerous talk shows and sports programs throughout the years, including Fox Sports Net's Best Damn Sports Show Period, where she was a correspondent. In addition to that, Tweeden has also done pre- and post-game coverage of Los Angeles Angels' games for Fox Sports West. She has also been a model for much of her life, appearing in both Playboy and FHM, and she became the public face for the website Autism|Rethinking Autism back in 2009.
Photo via @LeannTweeden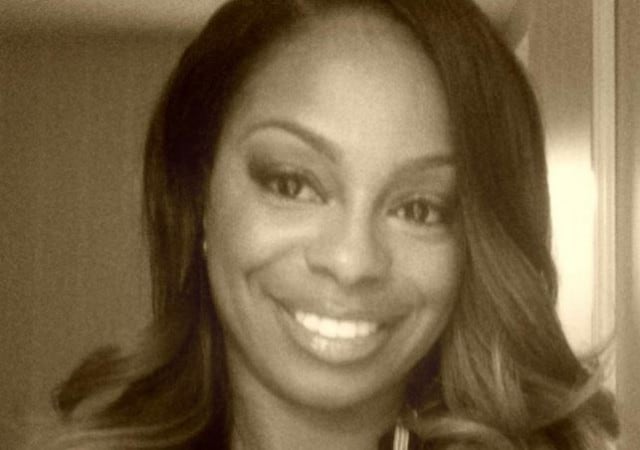 Josina Anderson
Josina Anderson has worked with numerous networks and organizations over the years, including Showtime, Fox31, Tar Heel Track, and American Youth Ballet. Anderson currently works for ESPN, which certainly helped her land a spot as one of the world's most popular female sports reporters. Most impressive about Anderson, however, is the fact that she's an Emmy winner. Not many sports journalists, men or women, can say that.
Photo via @JosinaAnderson
Heidi Watney
Heidi Watney is a host and reporter for the MLB Network, and I can attest, seeing as that is the most watched sports network in my house, that she knows her stuff and seems to have a great personality, as well, certainly making her worthy of making this list as one of the most popular female sports reporters. Before landing her gig at the MLB Network, Watney worked for NESN in Boston and Time Warner Cable Sportsnet in Los Angeles. She's also a graduate of the University of San Diego and the cousin of professional golfer, Nick Watney.
Photo via @HeidiWatney
Lindsay Czarniak
Lindsay Czarniak has been working as a SportsCenter anchor for ESPN since 2011. Before landing her job there, Czarniak worked for WRC-TV in Washington D.C., and she has hosted other programs like TNT's Nascar Sprint Cup Series, The George Michael Sports Machine, and even, most impressively, the 2008 Summer Olympics in Beijing. And when you've helped host the Olympics, yeah, I think you can say that you're pretty popular around the world.
Photo via @lindsayczarniak
Charlotte Jackson
Charlotte Jackson isn't just a sports reporter – she was also a sports athlete. She played both lacrosse and tennis for Hampshire, and she was also a backup singer for artist Tony Christie. She's also been a dancer and actress and has hosted major programs and events, such as the 2009 FIFA Player of the Year Awards Ceremony. Currently, Jackson works for the British sports network Sky Sports.
Photo via @CharLouJackson
Charissa Thompson
Charissa Thompson works as host and sportscaster for Fox Sports 1. In the past, she has worked for Fox Sports, Venus, GSN, and the Big Ten Network. She was also the co-host, along with Chris Rose and John Salley, of The Best Damn Sports Show Period on ESPN before it was cancelled. Throughout her career, Thompson has covered numerous different sports and leagues, from college football and basketball to the MLB to the NHL. She also co-hosted the ABC reality TV series, Splash, with Joey Lawrence.
Photo via @CharissaT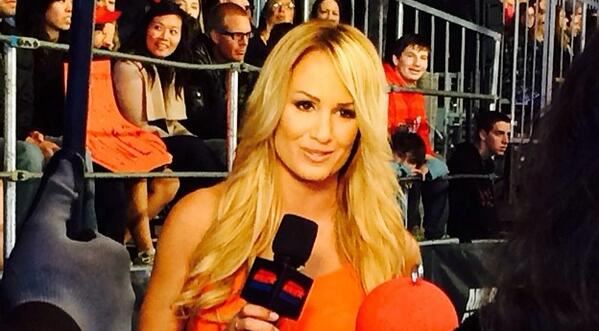 Jenn Brown
Jenn Brown is an Emmy award winning sports reporter and TV host. She has covered countless major events like the Sundance Film Festival, the Cannes Film Festival, the Super Bowl, the Monaco Grand Prix, the World Series of Poker, and the summer and winter X Games. She currently hosts American Ninja Warrior on NBC during the summer and also hosts two other programs on the NFL Network. In addition to her work in journalism, Brown is also a model and actress.
Photo via @JennBrown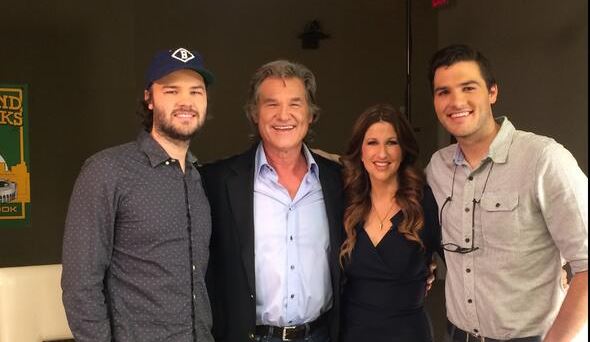 Rachel Nichols
Rachel Nichols is easily one of the most well-known and popular female sports reporters out there today. She originally got started working for the Fort Lauderdale Sun-Sentinel and the Washington Post before being a mainstay on ESPN for several years. Currently, Nichols works as an anchor on CNN and CNN International and as a reporter for Turner Sports, a role that requires her to report on the NBA , MLB, and the NCAA Tournament.
Photo via @Rachel_Nichols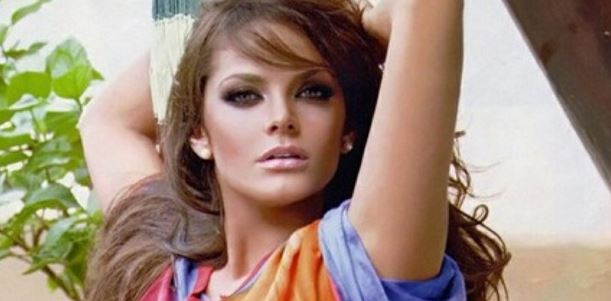 Marisol Gonzalez
Marisol Gonzalez is most famous for being a sports reporter for the Mexican television network Televisa Deportes, In addition to her work for Televisa Deportes, Gonzalez also won the Miss Universe beauty peagant back in 2003 and has acted in the telenovela Contra viento y marea (unfortunately I don't think I've seen that one). Gonzalez is very popular on social media. She currently has almost one million Twitter followers.
Photo via @marisolgizz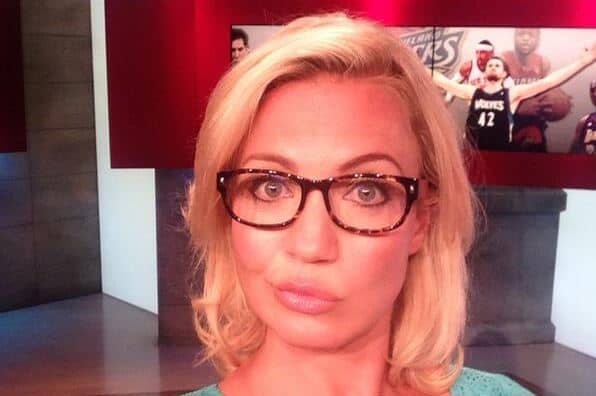 Michelle Beadle
Most of us best know Michelle Beadle as one of the co-hosts of the ESPN show SportsNation, which she co-hosted with Colin Cowherd back in 2009 before leaving ESPN in 2012 to go and work for NBC. While at NBC, Beadle worked for programs like Access Hollywood and covered events like the 2012 London Olympics. In 2013, Beadle got her own show on NBC Sports Network, alongside Dave Briggs, entitled The Crossover with Beadle and Briggs, but the show was cancelled in September 2013. Beadle has now returned to ESPN (she came back in March of this year) and has taken back her rightful spot as co-host of SportsNation.
Photo via @MichelleDBeadle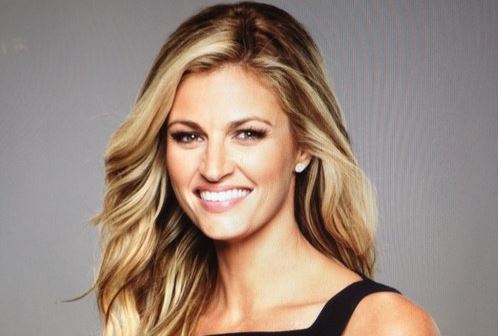 Erin Andrews
Even though there's no real "number one spot" on this list, if there were, it would have to go to Erin Andrews. Andrews has had quite the career, working for ESPN from 2004-2012, when she left to join Fox Sports, where currently works. In addition to her job at Fox Sports, Andrews also c0-hosts ABC's Dancing with the Stars (which she competed on back in 2010) and contributes to ABC's Good Morning America. In recent years, Andrews has become more than just a sports reporter – she's become a true television sensation, appearing on multiple networks and covering everything from sports to entertainment to even washed up celebrities dancing. She's done it all.
Photo via @ErinAndrews