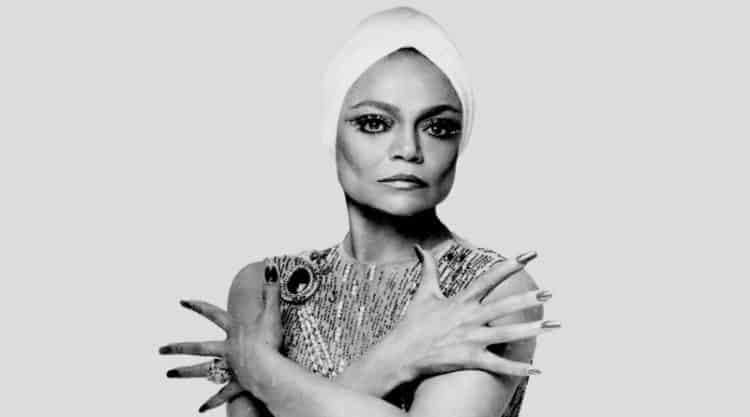 It seems fair and even accurate to point out that a lot of people in the current and previous generations would have to be prompted to look up an individual such as Eartha Kitt since she doesn't always factor into their thinking in this day and age. She was a free-spirited woman that made quite a splash in her day, but since the past isn't always the most comfortable thing for some people despite the fact that they didn't have to live it, her legend is becoming something of a history lesson instead of an interesting tableau of a woman that was in fact the first Material Girl. The importance of this is hard to ignore since like so many others she was one of those that helped to erect the foundations of show business in her own way and is to be thanked and not forgotten for her contributions. Honestly, despite some of her more 'interesting' views on life she was one of those that helped move things ahead in a very different way.
Here are a few things that a lot of people likely didn't know about Eartha.
10. Her birth date was something of a mystery until the late 90s.
You might find this hard to believe but not everyone keeps their birth certificate neatly filed away where it can be found for everyone to view. However, a group of students from her hometown found the document in 1998 to reveal her true age. That seems a bit suspect but also kind of interesting since it laid to rest any doubt about hold she was.
9. She was just about exiled from the US for a while.
For comments made during a luncheon with Lady Bird Johnson, during which she reportedly made the First Lady cry, Eartha suffered a great deal of backlash that forced her to leave the country for about a decade since her anti-war statements were taken the wrong way by those listening. She might have had a point, but there's a time and place for everything and spitting in the First Lady's eye, so to speak, is not the wisest move anyone could make.
8. After watching Cyrano De Bergerac she was inspired to go into show business.
It was actually the wild applause that she fell in love with and desperately wanted since she felt the need to be accepted and to have the fans adore her in a way that she'd apparently never felt in her life. To each their own I suppose, everyone's looking for acceptance in their own way.
7. Eartha actually passed away on Christmas Day in 2008.
She passed on just a month shy of her 82nd birthday, and it couldn't have been a sadder day to pass away on it seems, especially given that she helped contribute to this holiday with a song that a lot of people still enjoy.
6. She admitted to needing affection from the audience.
The vindication that is brought to a performer by the audience is something that seems quite positive and overwhelmingly desired by most, but it is also a fickle thing that Eartha and many others have discovered over time is bound to turn on them occasionally if they decide to let their inner feelings be known.
5. Eartha was very close to James Dean.
The two were like brother and sister in a way since they respected each other and stayed very close throughout their careers. It's easy to assume that Eartha was quite distraught when James passed away.
4. Her views weren't always the most popular.
This is just another installment of her anti-war views that got her in trouble in the first place. Such views aren't meant to be tamped down or eradicated as free thought and discussion is a part of what makes this country great. But the nature in which such views are expressed is usually better served when there is discussion and debate, not heated arguments over the differences that people feel towards one aspect of American culture or another.
3. She didn't see herself as belonging to any one group.
In other words she was a black woman but she didn't feel as though she belonged to just the black community since her fans were incredibly diverse and they were the ones that helped to make her as popular as she became. In this light she was a part of the larger community and reveled in the feeling that she belonged to everyone in the same measure, not just a single part of the overall community.
2. Eartha was well known for the song Santa Baby.
It's amazing that during this era when certain Christmas songs are being attacked that the one she helped to make famous isn't being targeted, but this shows the fickle nature of people when it comes to railing against some things and not others.
1. Her views on men were kind of interesting.
She went on record saying that many men tried to lay her down but not pick her up, but there were men in her life that helped her to reach new heights and utilize her potential well away from any surface where they might lay her down. Eartha was an interesting woman, but at times her views kind of conflicted with themselves.
No matter what though, she was a very intriguing person.