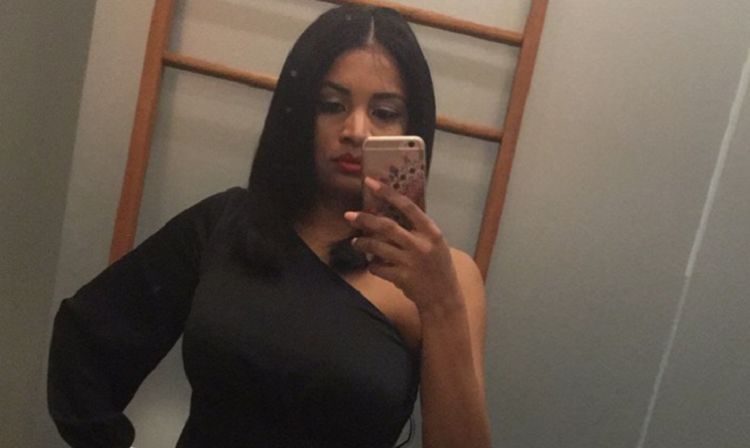 When Anny Francisco made her first appearance on 90 Day Fiance, fans weren't sure what to expect. Was any with her fianece, Robert Springs, for love? Or was she looking for an opportunity to move to the United States. It quickly became clear to most people that her intentions seemed pure. However, Robert's son's grandparents didn't agree. Once Anny made her move to the United States from the Dominican Republic, she and Robert's relationship was constantly put to the test by people who didn't believe they were right for each other. However, the couple defied the odds and Anny became a fan favorite in the process. Keep reading for 10 things you didn't know about Anny Francisco.
1. She Recently Welcomed A Child
Becoming a mother is something that Anny has always desired. However, due to complications with her health, she didn't think she'd ever be able to have children. With that being said, she was overwhelmed with joy when she found out she and Robert were expecting their first child together. The couple recently welcomed their adorable baby girl any Anny is already loving motherhood.
2. She Sells Health And Wellness Products
Anny has only been living in the United States for a short while, but she's already adopted the entrepreneurial spirit the country is so well-known for. She sells a variety of health and wellness products through a multilevel marketing company called Total Life Changes (TLC).
3. She Makes Personalized Videos On Cameo
Her time on 90 Day Fiance has turned Anny into a legitimate reality TV star. She's taking advantage of her time in the spotlight while also giving her fans what they want. She has an account on Cameo where she creates personalized videos for fans for $50. For $2.99, people can also get the chance to chat with her.
4. She Loves To Work Out
If there's one thing we all learned about Anny during her time on the show, it's that she takes great pride in her sex appeal. One of the ways Anny maintains her good looks and great shape is by working out on a regular basis. Whether she's boxing or doing a traditional workout, Anny loves to stay active.
5. She Wants To Adopt Bryson
One of the most heartwarming parts of Anny's relationship with Robert is the relationship she also developed with his young son, Bryson. From the moment Anny met Bryson, it was clear that she wanted to take her role as his step mother very seriously. In fact, Anny has stepped up so much that she's even planning on adopting Bryson at some point.
6. She Loves A Good Adventure
Anny has an outgoing personality and she loves to have a good time. She isn't scared to take risks and she's always open to trying new things. Of course, this caused some tension in her relationship with Robert when she first moved to the United States. The reality is that trying new things usually costs money, and Robert wasn't trying to break the bank.
7. She Met Robert Online
When Anny and Robert first came in contact, she was still living in the Dominican Republic. The couple met online and Robert grew so intrigued by Anny that he booked a cruise to the DR just to meet her. After spending just eight hours together, Robert decided to purpose and they eventually started working on the K1 Visa process.
8. She Has A Close Relationship With Her Family
Even though Anny was excited to move to the United States to start her life with Robert, she was sad about having to leave her family behind. Anny comes from a close knit family and being away from them has been a big adjustment. On the bright side though, she's been able to lean on Robert for support.
9. She's On TikTok
TikTok is widely considered a platform for Gen Z'ers, but millennials can have fun on it as well. Anny may not be your typical TikToker, but she's gotten a good bit of success on the platform. At the moment, she has over 22,000 followers and her posts have gotten more than 39,000 likes. Like most other TikTokers, Anna's videos largely consist of lip syncing and dancing.
10. She Doesn't Care What Haters Say
Being on a realty TV show opens the flood gates to all kinds of criticism. No matter how good you make yourself look on the show, there will always be people who have something mean to say about you. Anny has experienced this firsthand since being on 90 Day, however, she never lets what haters say get under her skin. She is truly living her best life and she won't let anyone get in the way of that.
Tell us what's wrong with this post? How could we improve it? :)
Let us improve this post!