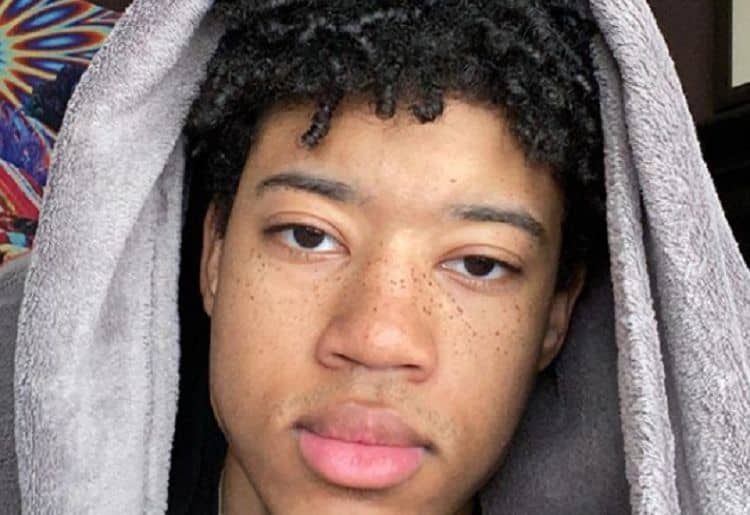 Like many people who go viral on the internet, Zach Jelks AKA Undos, wasn't expecting it. However, his TikTok account quickly became popular for his original dances and funny skits. Over time, his following began to grow and he currently has 3.3 million followers on TikTok alone. But of course, with such a big following comes lots of scrutiny. Undos recently found himself taking some heat after he made an insensitive 'joke' regarding Michael Jackson and sexual assault. People across the internet were enraged by Undos' inappropriate content and some people are even calling for him to be canceled. Keep reading for 10 things you didn't know about Zach Jelks AKA Undos.
1. He Has Beef With Another TikToker
Zach's brand is all about making light hearted content, but there are certain subjects that many people feel should never be jokes about. One of those subjects is rape. In the midst of the backlash he received for his joke about Michael Jackson, another TikToker named Hadiya shared her disgust with the whole situation. Undos responded by accusing Hadiya of being worried about the wrong things. He felt that as a Black Lives Matter supporter, she shouldn't have focused her attention on criticizing another black person. Undos' response only continued to make people angry and he ultimately decided that it would be best for him to take a break from social media.
2. He's Suffered Some Tragic Losses
Zach is only 20-years-old, but he's already dealt with more than his fair share of tragedy. In 2011, when he was just 11, his mother passed away. In 2018, Zach's older brother, Isaiah, passed away suddenly while he was away at college. Zach made a video telling the story of how he found out about his brother's death.
3. He's Popular On Instagram Too
One of the best ways to achieve lots of success as an influencer is to cast a wide net. While having lots of followers on one platform is great, it's always nice to have a large fanbase across platforms. In addition to the millions of followers Zach has on TikTok, he also has 515,000 on Instagram.
4. He's A YouTuber
Zach loves creating content for the Internet and one of his biggest goals is to become a full-time YouTuber/influencer. He is very active on YouTube and has nearly 50,000 subscribers. His videos have gotten a total of more than 628,000 views.
5. He's A College Student
Zach comes from a family that places lots of emphasis on education. He is currently a student at Kennesaw State University although it doesn't look like he's declared a major. Since he is hoping to make a career out of sharing content online, he may ultimately decide that he wants to put his education on hold.
6. He's From Atlanta
Zach was born and raised in the Atlanta area and attended high school at Greater Atlanta Christian School. Unlike lots of other well-known TikTokers, he doesn't seem to be interested in relocating to Los Angeles. Fortunately, Atlanta is also a city that has lots of opportunities in the entertainment industry.
7. He Was Involved In Some Controversy Regarding The Death Of Juice Wrld
Fans were stunned at the end of 2019 when rapper, Juice Wrld, passed away suddenly after suffering from a drug induced seizure. Some young social media users began to mock his death by posting dance videos where they pretended to have seizures by shaking and spitting out water. Zach had posted a similar video prior to Juice Wrld's death, but after the rapper based people began to take it the wrong way. Zach clarified that in no way was he trying to pretend to have a seizure.
8. He Loves Making People Laugh
Zach is well-known for his lighthearted content and he hopes to keep it that way. One of his favorite things about being on social media is getting the chance to make other people laugh. Even though he has been through a lot in his life, Zach has never lost his sense of humor.
9. Instagram Inspired Him To Start Dancing
Zach has loved to dance for as long as he can remember. However, for a while it wasn't something he felt like he had a future in. As a result, he put dancing on the back burner for several years. However, one day he was scrolling through Instagram and watching people do dance challenges and he realized that he had what it took to start posting his own dance videos.
10. He Would Love To Visit Dubai
If you could visit any place in the world where would it be? For Zach, the answer is Dubai. He would love to get the chance to travel to Dubai. In a Q&A video, Zach said that he is attracted to all of the beauty and luxury that the area is known for.
Tell us what's wrong with this post? How could we improve it? :)
Let us improve this post!