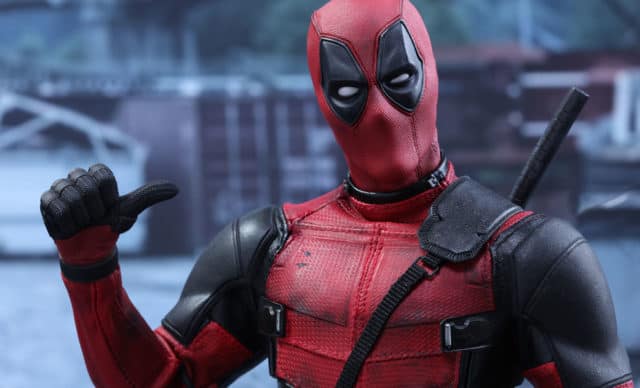 If Deadpool 2 cracks the $1 billion dollar ceiling it's going to be because the film is even crazier than the first one. Just from the get you can imagine that this is going to happen since the Merc with a Mouth is going to be introducing several new characters and bringing back at least a few others that are already known to tear the roof off with their personalities and witty comebacks. It's hard to think that anyone could match Deadpool when it comes to his attitude or his use of snappy witticisms, but there are a few in this movie, especially those coming back from the first one, that have proven that they can hang with him. Thankfully though we're past the point of the origin story, which was awesome, and are moving into what might be seen as uncharted territory, which is right where Deadpool seems to enjoy hanging out.
This time around though his only downside could be the fact that he's actually trying to save someone rather than just go on a tear and mess people up to get to the object of his hatred. Of course from the previews it still seems as though Wade's antihero tendencies are well intact, despite the fact that he's no longer working alone and is relying on others. That might be kind of a downturn for the red-clad mercenary, and for some people the inclusion of TJ Miller might be another point of contention that can't be easily reconciled. If you'll recall, Miller has been having problems as of late what with being accused of sexual misconduct and being thrown off of a train in NYC due to having phoned in a fake bomb threat. It doesn't help that he was well past the limit for being legally intoxicated at that point too. Some people might actually raise a stink about the fact that he was still included in this movie, but honestly, and without rising to the defense or furthering the degradation, Miller would be a hard person to replace in this movie.
That being said, the only other thing that could possibly hurt the movie's chances of breaking the $1 billion mark would be a serious deviation from the character and motivations of Deadpool. As Wade Wilson we already saw that he has a soft spot for people that are down on their luck or are in need of assistance to get rid of creeps in their lives, but we also learned that he has a few hard spots as well. Wait…..did that come out right? Oh well, it just goes to show that Deadpool is about as unpredictable as any character can be and that's the way he likes it. This time around however he has to deal with an enemy that's not just flat out tough, but just as determined as he is to take things to a new level of violence that he's going to have to be ready and willing to meet with nothing less than maximum effort. If that happens then yes, the movie should easily hit the mark.
And besides, a lot of fans are probably wanting to hear just why the Sisterhood of the Traveling Pants is pure pornography.