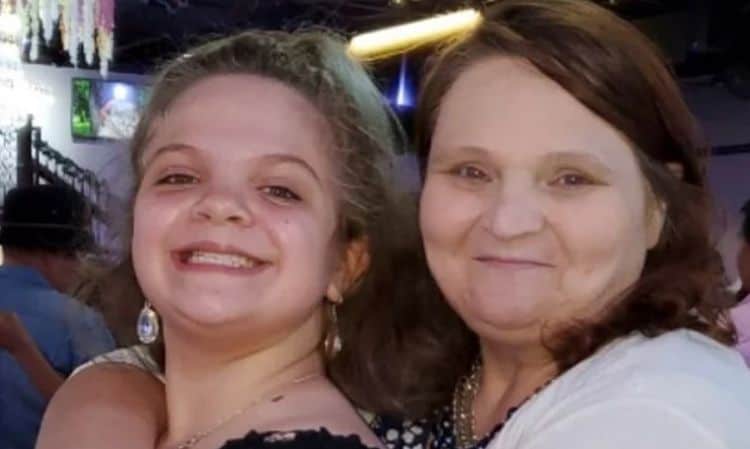 In the almost 10 years that it's been on the air, My 600-Lb Life has given the world an inside look into the realities of food addictions. Many of the people on the show developed unhealthy eating habits to cope with trauma, and changing is easier said than done. As the first person to ever be on the show back in 2012, Melissa's story is one that has stuck with many fans. She introduced viewers to what it was like to be more than 650 pounds and she was very honest about her struggles. At her size, Melissa was in constant pain and had lost the ability to move around easily. She knew that serious consequences were inevitable if she didn't lose weight.
Melissa sought the help of Dr. Younan Nowzaradan and insisted she was willing to do whatever it took. Dr. Now put her on a very strict diet. He explained that she must lose a significant amount of weight in order to qualify for weight loss surgery. By the end of the episode, Melissa was approved for the procedure. As we all know, though, her weight loss journey didn't end there. Keep reading to find out what happened to Melissa Morris after her episode of My 600-Lb Life.
Melissa's Backstory
When viewers were introduced to Melissa, she was living in Livingston, Texas. She was married to a man named Chris who also doubled as her caregiver. Unfortunately, however, Chris also enabled her unhealthy relationship with food. We weren't able to find information on exactly what led Melissa to overeat. However, as mentioned earlier, it was probably a response to some of the challenges she dealt with in life. Once people start using food as a source of comfort, it can be hard to stop indulging.
While health tends to be a concern when someone's weight reaches a certain limit, Melissa's true motivation for wanting to lose weight was so that she could have children. Although her episode of My 600-Lb Life aired in 2012, her journey began much earlier. She had her first appointment with Dr. Now in the fall of 2005. Of course, she hoped the visit would change her life, but she couldn't have imagined exactly how many things would change in the years to come.
Where Is Melissa Now?
Melissa's weight loss journey hasn't been easy, but it's certainly been amazing. After having the gastric bypass procedure, Melissa lost almost 500 pounds. She eventually got her weight down to just 157. However, maintaining her new weight proved to be a struggle. Although Melissa was able to eventually become a mother, her pregnancies resulted in weight gain that she found difficult to lose after childbirth. That said, she wouldn't trade her three adorable children for the world.
During her episode of Where Are They Now? which aired in 2016, Melissa explained that she'd also faced some mental health challenges. After having her third child, she decided to do her best to get back on track.
Unfortunately, Melissa's marriage to Chris didn't work out. According to The Cinemaholic, the two parted ways after she discovered that he had been unfaithful. Overall, though, Melissa seems to be doing great. She is happy, healthy, and full of life. Melissa is now able to do all of the things that once seemed impossible to her and she's serious about doing what she needs to do to take care of herself. She is also passionate about helping others and she has done various public speaking gigs over the years.
Additionally, she still has a close relationship with Dr. Now and was even hired to work at his clinic in 2019. She credits him with helping her get the life she's always wanted for herself.
Her journey may not have been perfect, but Melissa has never let anything stand in her way. In a lot of ways, her success set the tone for My 600-Lb Life and she is proof that there is always light at the end of the tunnel.
Is Melissa On Social Media?
Those who would like to continue to keep up with Melissa can do so on social media. Unlike other people who have been on the show, Melissa hasn't shied away from the spotlight in the years since her episode. She is active on both Facebook and Instagram where she often posts updates about her life. Melissa likes to be as transparent as possible so that people can get an accurate picture of what losing weight has been like for her. She has built a large following in the process and her story continues to inspire countless people.