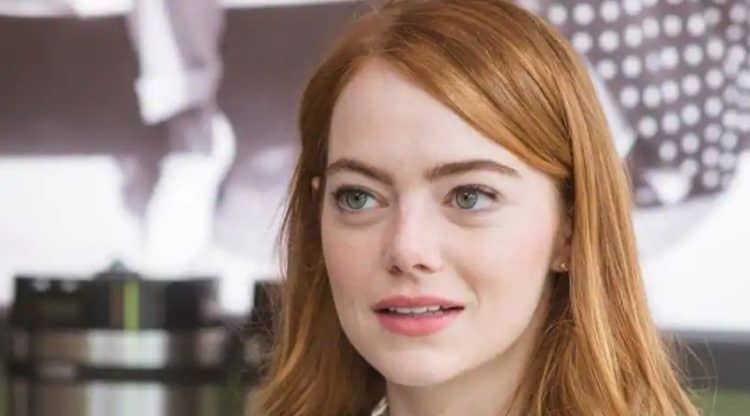 It's fun to watch Emma Stone since she seems to become a different character with every film. It's not just that she changes her look and her hair color, it's almost as though she becomes a completely different person altogether and therefore enters into a different mindset. She's a very versatile actress that knows how to make her way through a movie and since her inclusion into the industry she's been wowing people left and right with her talent. Having been around for a while now she's the kind of person that can easily impress an audience and will be lauded for the effort based on how much she really wants to try. If she does her best then she's genius, if she just kind of walks through the role she's still too good to really say much about in any negative terms.
Here are just a few of her best movies.
5. Crazy, Stupid, Love
Love is enough to drive you crazy. If your wife tells you that she's been cheating on you and wants a divorce after having two kids and spending so many years together it might be enough to drive you up the wall and into the arms of several other women as well. This movie is the type of feature that might make you wonder if any love is ever real or really worth it but at the same time it will remind you that the need to work at a relationship is a constant that keeps things like this from happening sometimes. That being said the need to keep things copacetic is usually one of the biggest needs that's never met.
Friendship doesn't always last forever and once we grow up it's a painful lesson that we have to learn in order to move on. Despite the fact that many people do remain in contact for a long, long time after high school, a lot more tend to drift away and find other interests that align with the lives they make for themselves. Seth and Evan have been great friends for so long that parting isn't an easy thing, but realizing the truth about their friendship at almost the last moment is hard enough to deal with that it almost splits them apart without a second thought. But in the end they reconcile at least, despite still going their separate ways.
3. Birdman
Some people just can't let the spotlight go, but then some folks just go on and go absolutely stark raving mad when the spotlight doesn't stop moving away from them. This movie was a hit with some people and was just too confusing to others since in all honesty it seems to mirror the careers of those within the business that have tried to keep a firm grasp on their fame and can't sem to understand that it's moved on and that they should do the same. Even the shock value of something great that might put them back in the public eye isn't always a foolproof plan as it sometimes seems like one more gasp when the curtain should have already fallen.
Without a clear idea of what they want from each other any two people in this world might find it difficult to find common ground with one another. It could be that they have a serious infatuation with one another and love the idea of being together or it could just be a mutual attraction that lasts for so long and then fades away, but this movie shows very well how the separate ambitions of two different people can tear at a relationship before it ever exists and become toxic to it before it's ever given a chance to blossom. It almost feels as though each person is expecting something that the other can't provide, and that just doesn't work.
1. The Help
For all that the women in this film do to help the families they work for and all they do to raise their children they get so very little credit that it's an embarrassment to the current era that anyone would be treated in such a manner. Ironically enough such things still go on, but not in such an aggressively obvious manner. While Skeeter was the one that had the idea to write a book based on the lives of those women that worked for other families, the real courage was displayed by the women that told their stories and didn't expect anything but the truth to be written down and delivered to the readers.
Emma is among the many actresses that can change gears from one movie to another in a very easy and smooth transition that leaves nothing of the other character behind and makes her seem like a completely different person.