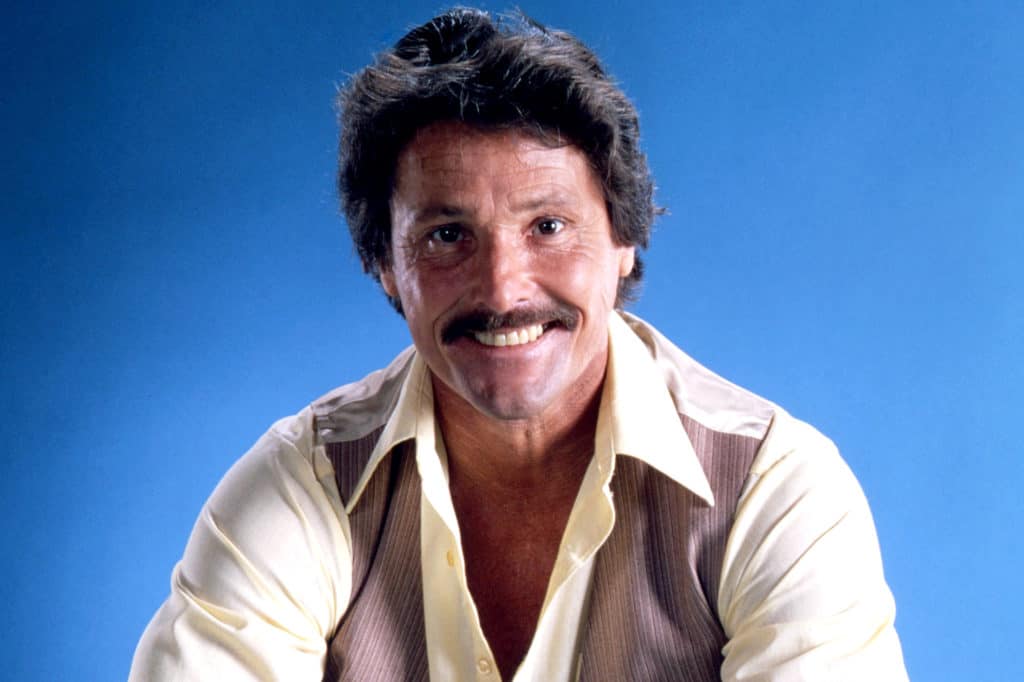 Taking a look at the credits that William Smith managed to accumulate during his long career it's not hard to feel your eyes widen as the realization of how busy this man kept himself begins to come clear. Not only that, but he did his time in the US Air Force and was a genuine tough guy as he was a champion weightlifter and arm wrestler as well. It's almost as though this man was born to be tough and to star in action movies since he was featured in Any Which Way You Can, Hawaii Five-O, The A-Team, and many other roles that saw him take on one imposing figure after another. He was even in Conan the Barbarian as Conan's father, which was a regrettably short role but was still important. To call him one of the best actors ever would be pushing it a bit, but he was definitely someone that could be relied upon to be there when he was needed and was the type of actor that could fill a role without any real issue.
A lot of what he did was B-movie work, but it did manage to get him noticed since he was an interesting character and someone that could take on a role that was small and out of the way, or was noticeable and definitely pertinent to the main plot. In other words, William was one of those individuals that people remember as someone who was bound to show up in one movie or show or another no matter how long or short the role was. Many people have their own opinion about actors that appear to take on pretty much anything to keep themselves busy, but some actors are simply capable of taking on various roles due to their ability to step into the shoes of any character they happen to come across.
There's no doubt about it though, William tended to step into roles that were more than a little manly and was someone that paid into the idea of what a man was supposed to be like in Hollywood. Not only that, but he'd been around so long that a lot of people probably forgot that he was given his start back in the 40s as an 8-year old kid. That's a long time to spend in the business, especially when it comes to having a life outside of the screen as well. William did end up walking away from the business in 2014, though he did have a final cameo in a Steve Carell movie in 2020, which would be his last performance on screen. At that point, he was well into his 80s, and as of this writing, he passed on just recently at the age of 88. It's regrettable that many people might not know who William was, but it's easy enough to pull up his name and go searching for what he's done, which should keep many people busy for a while. But the fact that many don't know him that well isn't the biggest tragedy, since many people still remember him and have paid their respects.
As I tend to say quite often, the passing of any star, be they young or old, is a loss to show business, but how well they're remembered tends to hinge on how visible they were in the business. Many people should hopefully remember William from one movie or show throughout the years since the guy was one of the more prolific actors of his time and despite his tendency to show up in B-movies and lesser-known shows, he was one of those that was easy to recognize thanks to his stature and his ability to perform a role in the manner that was required. Anyone with William's track record of movies and show appearances is meant to be given a serious amount of respect, not necessarily for being the best actor around, but because his work ethic was simply amazing. The ability to get up and get going to each production is something that one would hope that the actors of today would be able and willing to emulate, and thankfully more than a few manage to do this.
The lessons handed down by those that have been in the business for a while are of great value to those that are in the business now, and the ability to perform in so many different roles is simply astounding. To say that William was someone that worked so hard to be noticed and wasn't given that much attention wouldn't be entirely accurate. Instead, he was noticed by many people, but seeing as how he starred in so many different projects, it's easy to think that he was overlooked at times, though he was never forgotten. Rest in peace sir, you'll be missed.