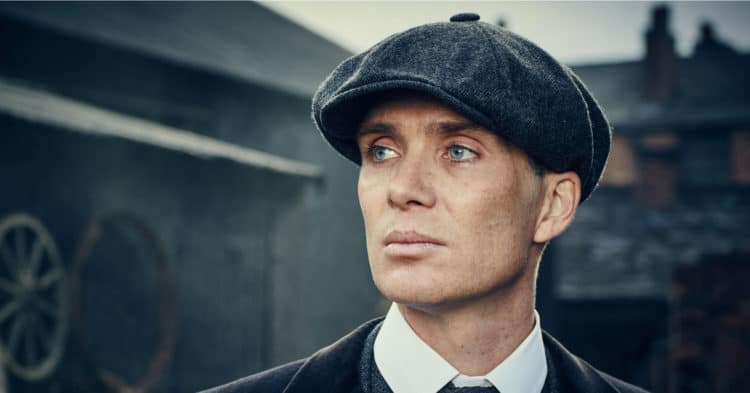 The power of using a certain song in a movie, or a TV show, can make a huge difference in how it's perceived and how well it's accepted since when the pairing works, people tend to accept it without question and get a strong sense that the two belong together. The song Red Right Hand, by Nick Cave, was created back in the 90s and has been used a few times since then to the benefit of various movies and shows. In some cases, it fits quite nicely, as it does with the show Peaky Blinders, but when it's featured in movies such as Dumb and Dumber one has to scratch their head a bit and figure that someone felt it was a cool song and wanted to use it for one reason or another. The meaning behind the song, or at least one meaning that people have been told about, is that it means the red hand of God, which is taken from John Milton's book Paradise Lost, and details how God will take vengeance on the devil. As a grandiose meaning, it's definitely something that can be attributed to Thomas Shelby, played by Cillian Murphy, the leader of the Peaky Blinders and the man to whom a lot of fans have attributed the meaning of the song. Since Peaky Blinders appeared in 2013 the song has been an integral part of the opening and closing, appearing to adhere to the series in a very meaningful way. Some would claim that the red right hand of God was Major Campbell, played by Sam Neill, who was attempting to bring down the devil, Thomas Shelby, but others would take this song in a different way since Campbell was killed at one point by Aunt Polly in retribution for what he'd done to her.
The fact that the song has stuck around indicates something else, that perhaps Thomas Shelby is the red right hand of God, a vicious bit of retribution upon those that have placed themselves in places of power that he has to root out and expose. If that's the case then it would be kind of interesting, but it would also appear that the hand of God is a self-serving and self-guiding tool that is more interested in his own concerns than those of the almighty. It's a debate that we won't get into at the moment, but it's an interesting one to be certain since Thomas Shelby isn't the devil, but neither is he God in any way, shape, or form. He is, unfortunately, a tool to be used by those that have clout and the wisdom to see his use, no matter that he continually tries to be his own man and the power behind the Shelby family. This has been shown more than once over the past several seasons since Thomas is a thinker, a planner, and he knows how to run his family. But it's also been shown that various factions and individuals know how to run him by taking control of certain parts of his life that he can't appear to control at all times. As much as people like Thomas, it's a little too obvious that ambition gets the better of him at times, and his status as the red right hand, if indeed it is his, slips since he tends to forsake the intended target for his own interests at times.
Red Right Hand is a song that feels as though it should be much older than it actually is since the feel of it and the meaning reach back to something far older than the movies and shows it's been used for in the past. The song has been used in Dumb and Dumber obviously, but if there's a definitive reason why it's being kept to those that know. Perhaps Peter Farrelly simply liked the song and thought it would be fun to put in the movie. But the song has also been featured in three of the Scream movies, which makes them sound a little more ominous, even if the lyrics don't necessarily adhere to the movie. In fact, the song appears custom-made for Hellboy, where it was also used. But for one reason or another, it fits Peaky Blinders to a tee and has been one of the staples of the show since it was first heard. Something about the song is so ominous that one can't help but feel a slight shudder along their spine when it's played each time that Thomas is seen on screen. It reaffirms that this is the man that is the focus of the story, that his tale is the most important, and that the red right hand of God is indeed present whenever he's about, no matter if something is about to happen or not.