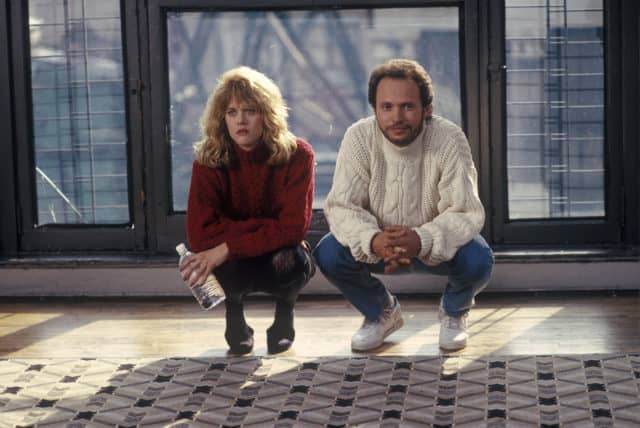 Sometimes in movies arguments feel forced, canned, and not at all real. You find yourself looking at your significant other or friend and thinking "that's not a real argument". When the characters seem to be going at one another and letting it all come out, now that's an argument. When the filter is off and anything and everything comes out no matter how stupid it sounds or insane, then it sounds real. Life doesn't have the filter that Hollywood does, and that's what makes a good argument sound like it could really happen.
5. Can't Hardly Wait
There's definitely more to this argument than this one little clip, but the mere fact that Mike has to resort to this cheap, underhanded and juvenile butchering of Amanda's name means that he's grasping at straws. In other words it means he's drunk, she's over him, and he's lost. This is a scenario that plays out way too often in real life and never leaves the drunk person looking all that great.
4. Go
Normally you don't want to argue with an African-American individual about your roots and how you have a black person way back in your family line. If your skin is white there's a good chance that whatever generation your family included an African-American was well removed from your branch of the family. Like the man says "If you were any less black you'd be clear!"
3. Alien 3
The setting and the situation are not real, but the argument is. There's the one person saying that this is how things are and this is what you're dealing with while the other is saying no it's not we've got this go away. Ripley isn't wanted in this place but she's about the only one that knows what they're up against and despite the warden's staunch refusal to believe her the argument is kind of won once the xenomorph decides to make a believer out of the hapless warden. Argument won.
2. When Harry Met Sally
Arguments don't take a lot to get rolling. It could be something as innocuous as a coffee table that really gets the ball moving on something much deeper, more involved, and earth-shattering to a romance. Often times there's a chance to kiss and make up afterwards, but during the heat of the moment kissing isn't exactly what's on most peoples minds. In fact it's kind of safe to state that during that moment you're not really thinking about the end result, you're not even thinking about what's coming out of your mouth.
1. Office Space
If you've ever worked in an office setting it's likely that you've had one or two "arguments" with the tools of your trade. Printers are perhaps some of the worst because at one time a lot of systems had to rely on one printer, and in fact some still do. Once the printer decides to develop an attitude it becomes the worst day in the office scenario. Now the way this particular argument ended is a definite fantasy of a lot of us, but that's where it tends to get unreal.
Arguments should feature a little heat and a lot of intensity. If it's canned then it's about as good as week-old Spam.
Save