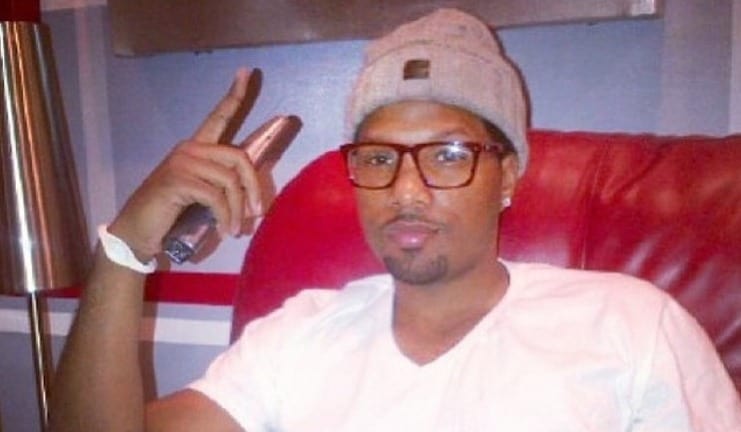 Born on October 26, 1978 in Harlem, New York, Mendeecees Harris has had his hand in a number of business ventures including, real estate, the music industry, he is an entrepreneur and TV reality star, best known for his appearances on VH1's, Love & Hip Hop: New York. Harris has been in the media for both good and bad-related issues, including a few run-ins with the law. Whether you know Mendeecees from his music or from his time spent on the popular reality series, here are 10 things you didn't know about Mendeecees Harris.
1. His heritage is Panamanian
Although Mendeecees was born in the US, his parents Roberto and Judy, are immigrants from Panama, according to The Famous People. Mendeecees was raised by his mother Judy, and doing the best she could as a single mom, Harris and his brother Tyrus still had a rough childhood growing up, which would eventually spawn both good and bad behaviors from Harris that would play-out throughout his life.
2. He owned his own recording studio
As one of Harris' ventures in the music industry, he started his own recording studio that operates under the name, Beat Factory Studio and is located in the Bronx of New York.
3. He was a real estate developer
Before Harris got into music and before he appeared on television, Harris spent years in real estate as a real estate developer. It was later that he made the switch to the music industry where he opened his own studio and began producing music.
4. Got involved with helping less fortunate children
Growing up in tough conditions living in the projects and being raised by a single mom, Harris knew all about struggling with a rough childhood. In an effort to help other children and teens, according to Bijog, Harris often reached out to kids and teens in an effort to help them find other means of dealing with tough situations as opposed to violence or other bad behaviors. He teaches them how to find ways of overcoming obstacles that come about in their lives and instead, find opportunities to better themselves. He has often been praised for his efforts and involvement with the younger generations.
5. Was featured on the show Love & Hip Hop: New York
Harris has done a lot in his life, but the one thing that stands out the most; the one thing he most recognized for, is his time on the hit VH1 reality TV series, Love & Hip Hop: New York, which he appeared on the show during seasons 3, 5 and 6. It was on the show where he mete Yandy Smith and developed a relationship with. His mother Judy also appeared on the show multiple times during the seasons he was featured.
6. He was accused of drug trafficking
Harris and his brother Tyrus were involved in a drug trafficking scheme that landed them in big trouble with the law. Harris was accused of being a part of a conspiracy that involved having heroin and cocaine transported to Rochester to he and his brother. The brothers plead guilty and they were found guilty at the end of the trial, for supplying the drugs. Harris was sentenced to 8 years in federal prison, along with a penalty fee of $171,000. He was ordered to turn over any profits he made from Love & Hip Hop: New York, as well as his R8 Audi.
7. He spent time in jail
Harris was ordered to spend 8 years in prison for his participation in the drug trafficking ordeal, according to BET. The sentence took place in 2015, and at the time, his wife, Yandy Smith and other family members tried petitioning to the court for a shorter sentence, and as of now, it appears he may be being released as early as next month, or shortly after the beginning of the year.
8. He was accused of sexual assault
Another legal battle Harris found himself in was being accused of a sexual assault of a teenage girl in New Jersey. Due to the charges, it was ordered that Harris would turnover $2.5 million dollars in assets, monies which he was receiving from his appearances on Love & Hip Hop: New York.
9. He was married to a co-star of Love & Hip Hop: New York
Harris and his co-star of the VH1 TV reality show, Love & Hip Hop: New York, Yandy Smith were a couple during the their time on the show and the two announced they were planning to tie the knot, which they did, sorta, on one of the episodes, titled, The Wedding, in 2015, however, it turned out that due to the legal trouble Harris had found himself in, they really only exchanged vows of love and commitment, and never really made the marriage legal.
10. His net worth
With all that Harris has been involved with over the years, from real estate to his time on Love & Hip Hop: New York, and his business deals in the music industry, it is said that his net worth is estimated to be between $400-$500k. What must also be considered when figuring his net worth are all the legal expenses and fines he's had to pay due to his legal troubles, which have been quite hefty.