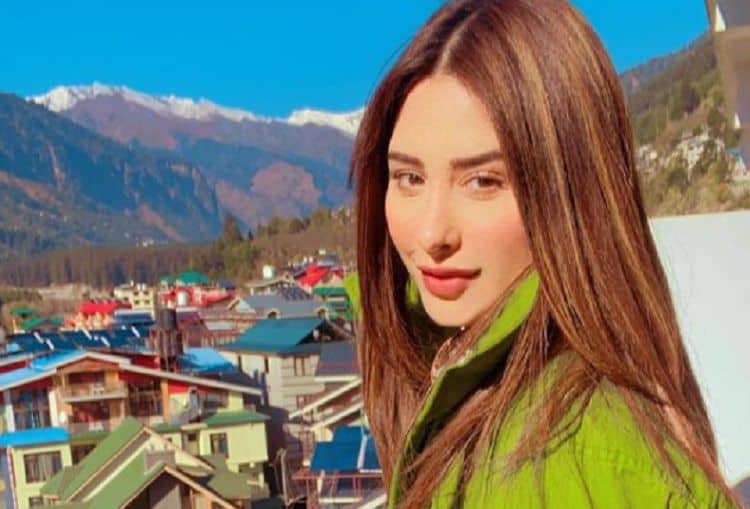 American audiences may not be that familiar with Mahira Sharma, but she's a very big deal in her home country of India. Mahira is only in her early 20s but she's already working towards making her mark. She is well-known for her work as an actress and also for her participation in the reality series, Big Boss. As you may have been able to guess by the name, the show is similar to the series Big Brother. Although she didn't win the show, it helped get her name and face in front of a large audience. Since her time on the show ended in 2019, Mahira has continued to act and viewers will likely see a lot more of her in the future. Keep reading for 10 things you didn't know about Mahira Sharma.
1. She Feels Like The Pandemic Got In The Way Of Her Big Boss Stardom
COVID-19 caused changes across industries all over the world, and the entertainment business was no exception. In fact, Mahira believes that the pandemic lessened the amount of popularity she was able to get from being on Big Boss. Mahira told Times of India, "it felt bad that the pandemic came in the year when I was on the show and didn't get the kind of fandom people have got after leaving the house. I came out of the house and went straight into the lockdown! I missed the instant stardom that participants from other 'Bigg Boss' seasons got, but I am hopeful of recovering that loss this year."
2. She's Been In Music Videos
TV roles are what Mahira is best-known for, but she's also appeared in several music videos over the last couple years. It's a little hard to tell whether or not she has any interest in making music herself. Her most recent music video, Mankirt Aulakh Feat. Mahira Sharma: "Bhabi", has more than 109 million views on YouTube.
3. She Loves Showing Love To Her Fans
Having a strong relationship with fans is an important part of working in the entertainment industry, and it's a part of the business that Mahira understands well. She takes pride in the connection she builds with her supporters and she often shouts them out on social media.
4. She Enjoys Traveling
Mahira was born and raised in India, but that doesn't mean she hasn't gotten the chance to explore other parts of the world. She enjoys visiting new places and having memorable experiences. Thanks to her career, she has gotten lots of opportunities to travel to places near and far.
5. She Has A Huge Social Media Following
Social media is an incredibly powerful tool and it's allowed people to connect like never before. For people in the entertainment industry, it has also opened more doors for job opportunities. Mahira has put a lot of time into building a strong online presence currently has more than 2.7 million followers on Instagram.
6. She's Fairly Private
Despite being a huge star and having a massive following, Mahira seems to be a pretty private person in general. She doesn't like to share lots of personal details and the content she posts online tends to be strictly related to her work as an entertainer. This move towards privacy is becoming more and more common with younger people in the business.
7. She Loves Spreading Positivity
From the outside looking in, it's easy to assume that Mahira's journey has been smooth sailing. In reality, however, she has had her ups and downs just like everyone else. Despite the struggles she's faced, she has tried to keep a positive outlook and she likes to share this frame of mind with others.
8. She's Into Fashion
Fashion and entertainment are technically two separate industries, but they've always had a fair amount of overlap. Mahira enjoys having one foot in both worlds and she loves to show off her great sense of style. She knows how to put together an outfit for every occasion and she loves expressing herself with her clothing.
9. She Speaks Multiple Languages
If you've ever attempted to even learn the basics of another language you know just how difficult it can be. As a result, being able to speak more than one language fluently is certainly something to be proud of. Mahira is fluent in English, Hindi and Urdu. She may also be able to speak Punjabi.
10. She's A Brand Ambassador
When you have as many followers on social media as Mahira does, you quickly become an appealing partner for companies who are looking to market their products/services. Mahira has gotten the chance to collaborate with some well-known brands including Fitness Formula.
Tell us what's wrong with this post? How could we improve it? :)
Let us improve this post!