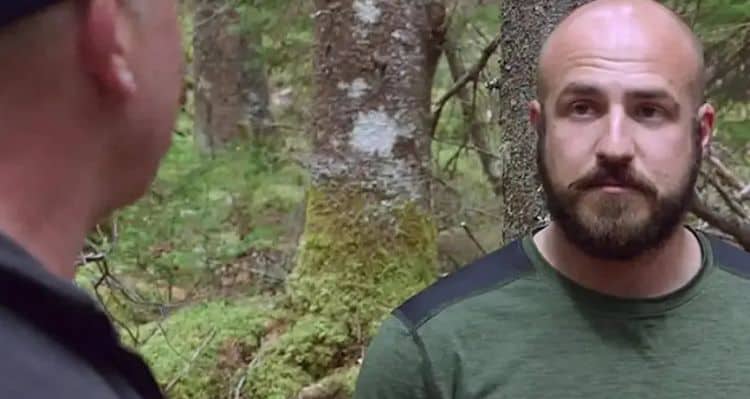 Now in its 7th season, The Curse of Oak Island continues to draw viewers in. The show follows brothers, Marty and Rick Lagina as they attempt to hunt for treasure and other artifacts on Canada's Oak Island. Jack Begley has become well-known for his role as the person who often does the dirty work. If a hole needs to be dug or a swamp needs to be explored, Jack is your guy. While his work on the show is all about helping to solve mysteries, over time it appears that Jack has become a bit of mystery himself. Fans would love to know more about him, and we've got you covered. Keep reading for 10 things you didn't know about Jack Begley.
1. He's Flies Drones
According to Jack's LinkedIn profile, he is a drone pilot. Lots of people may see drones as nothing more than toys, but that isn't the case. In order to fly drones above a certain wait, people must be registered with the Federal Aviation Administration (FAA).
2. He Is The Co-Owner Of A Company
Working in reality TV may be Jack Begley's claim to fame, but he is also a businessman. He is the co-owner of a company called Remote Energy Solutions which appears to have been started in 2018. The company's bio on LinkedIn says: "Remote Energy Solutions believes that shifting the way we source and process energy is a critical, strategic component for long-term business profit and growth. We are a team of professionals with expertise in energy supply, land use and strategic reduction of green house gas emissions for the mineral resource and extractive industries."
3. His Brother Passed Away
Jack suffered a tragic loss in 2017 when his younger brother, Drake, suddenly passed away at just 16-years-old. According to Drake's obituary, he "was born with a seizure disorder that-even though it only appeared once every few years for a few minutes-was the ultimate cause of his death."
4. He was a A Producer On The Curse of Oak Island
On top of being a cast member, Jack Begley was also one of the associate producers of The Curse of Oak Island from 2015 to 2016. Some fans don't like the fact that Jack is usually the go-to guy for all of the grunt work, but it looks like he is definitely reaping the benefits.
5. His Green Shirt Has Its Own Social Media Accounts
During his time on the show, Jack has become infamous for the green Under Armour shirt he always wears. The shirt has become so popular that it now has its very own Instagram and Twitter accounts. On Instagram, the shirt currently has over 1,140 followers and nearly 2,100 followers on Twitter. I'm not sure if the accounts are run by the same person, but both of them feature some pretty funny content.
6. He's Single
Jack's relationship status has been the topic of discussing for several years. Lots of fans want to know whether or not he's on the market. The good news is that all signs point to yes. If Jack is in a relationship, he has't yet shared it with the public.
7. He's Not Very Active On Social Media
Now that you know Jack is single, you may have thought about sliding into his DMs. Unfortunately, that probably isn't the best idea – at least not if you're expecting a timely response. Jack isn't very active on social media and hasn't made a post in over two years. He seems to be a pretty low key guy, so it's not too surprising that he's decided not to spend a lot of time on social media.
8. He Lives In Michigan
For some people, commuting to another city to go to work is too much. The thought of commuting to a completely different country would be absolutely out of the question. However, that's exactly what Jack Begley does. Although The Curse of Oak Island is filmed in Canada, Jack actually lives in Michigan.
9. He's An Eminem Fan
You can tell a lot about a person by who they choose to follow on social media. Although Jack has never posted from his Twitter account, he does follow 6 people, including Eminem. This likely means that Jack is a fan of the fellow Michigan native's music.
10. He Had A Close Relationship With Dan Blankenship
Oak Island fans everywhere were saddened last year when Dan Blankenship passed away. The 95-year-old treasure hunter had become a fixture on the show and had dedicated much of his life to trying to solve the island's mysteries. Dan and Jack had a very close relationship and Jack had lots of respect for the legendary hunter.
Tell us what's wrong with this post? How could we improve it? :)
Let us improve this post!