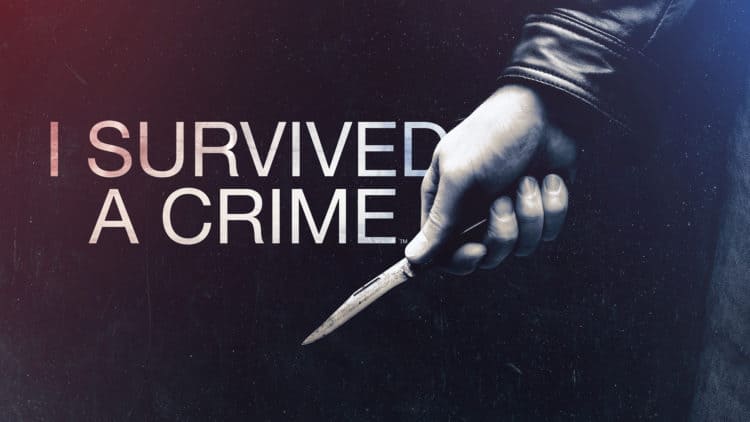 Over the last few years, the true crime genre has become increasingly popular. There's something about horrific crimes that always attracts large crowds. Recently, A&E has decided to tap into the genre with its new series I Survived A Crime. As you msy have been able to guess by the name, the show focuses on telling stories of people who have managed to survive some unimaginable crimes. The show features interviews from survivors and other people who were close to the case. If you're a fan of true crime, this is one show you might want to add to your watch list. Keep reading for 10 things you didn't know about I Survived A Crime.
1. The Show Is Hosted By Gio Benitez
The right host is a key component to any documentary style series, and it looks like A&E has found the perfect person for I Survived A Crime. The show is hosted by Gio Benitez who most people will recognize from years of being a correspondent for ABC News and Good Morning America.
2. The Show Uses Actual Footage Captured During The Crime
One of the things about I Survived A Crime that will really draw viewers in is the fact that the show uses real footage that was captured while the crime was occurring. This could be anything from cell phone video to clips that were captured by nearby surveillance cameras.
3. The Show Provides Insight Into Just How Random Crime Can Be
Although we all know crime exists, many people feel like certain things could never happen to them. While the show's intention isn't to scare people, it does show just how quickly things can happen – and that they can happen to anyone. The people who are featured on this show were jus going about their daily lives when they suddenly found themselves falling victim to a crime.
4. The Show Highlights Survivors Of All Ages
Some true crime series only focus on a certain type of crime or a certain type of survivor, but that isn't the case with this show. I Survived A Crime tells a wide variety of stories that focuses on people of different ages. Some episodes will even tell the stories of families who survived a crime together.
5. The Show Doesn't Use Reenactments
Reenactments are usually a very big part of most true crime shows, but things are a little different with I Survived A Crime. Since the show follows a more documentary style format, there are no actors. Instead, each episode is comprised of clips and interviews from people who were really a part of the situation.
6. Resilience Is A Key Focus
As the title suggests, I Survived A Crime is all about survival. While the crime may be at the center of every story, the resilience of the survivors is what it's truly about. During an interview with TV Insider, Gio Benitez said, "It's really important to capture the strength and resilience of the human spirit. This past year with COVID-19, people are going through such hard times — not necessarily crimes like these — and I hope the show can at least give them some hope that even in traumatic moments, we as humans are programmed to survive and we will get through this."
7. The Show Doesn't Have Any Official Social Media Profiles
If you're someone who likes to follow along with your favorite shows on social media, I have some bad news for you. At the moment, this series doesn't appear to have any social media profiles. The good news, however, is that you can use the hashtag #ISurvivedACrime to keep up with what other viewers are saying.
8. Show Extras Can Be Found Online
Despite not having any social media profiles, A&E has put together a pretty good content hub for the show on the network's website. In addition to being able to stream the episodes, viewers can also visit A&E.com to see extras including blog posts and episode descriptions.
9. There Is A Corresponding Podcast
True crime stories are especially big in the podcasting world, and A&E isn't missing out on that medium. The network also has a podcast called I Survived… which also focuses on the stories of survivors. The podcast actually came out before the show so it has quite a few more episodes.
10. There's No Word On Season Two…Yet
As of yet, there has been no confirmation that the show will be coming back for a second season, but that doesn't mean there isn't hope. Since the show is only a couple of episodes in, it'll probably take a little bit more time for the network to determine just how well the series is doing.