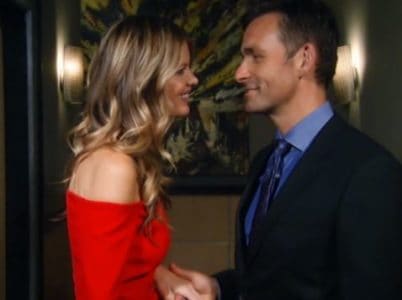 General Hospital fans know Valentin is free and clear, and we all kind of thought he might end up with Anna. Since that does not seem to be the case, we are watching this man work his butt off to make sure Nina is happy with him. She's not a weak woman, and she has a life to live, but he wants her back. He is going out of his way to ensure that she's surprised with many lovely things so he can win her back, but we aren't sure this is all it will take to get her back into his life.
They will, of course, find some time to make some romance happen, but we know she's still on the fence about what she wants to do. He hurt her. He lied to her, and he made sure she was miserable so often. She's not looking to do that again, but we do suspect there is a chance he might have an opportunity to keep working hard to win her back.
Will it work? And how about Anna? Is that over, or is there a chance that just when things seem good for Nina she will show back up and demand thing go her own way? We have no idea what to expect here, but we do know there is a chance things might go down that way. But for now we want to see Nina and Valentin work it out and find some happiness in their lives.