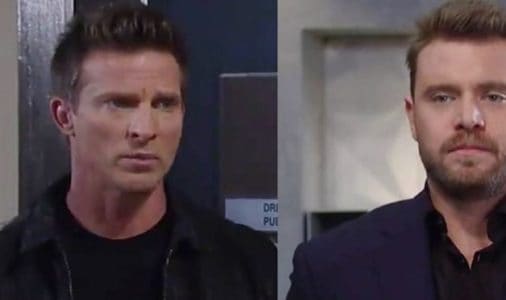 General Hospital fans are going to see a lot go down between Jason and Drew. It's not a big secret they aren't the best of friends. They do have their issues, and there is nothing they can do to work that out until they find out what is going on in their lives. They have some serious issues to go into, and they can't get into it without much else going on. There's a lot that they might learn about one another if they work together, but that's not happening. It turns out that Jason is keeping secrets from Drew, and he's not happy.
When Drew learns that Jason's known about Henrik, he's going to be livid. We hear the might even throw a punch or two. That's one thing. What really has us on edge is the fact that there is so much more to this. There is so much more going on, and we don't know where to go with it. Is it possible that they can ever be friends?
They are twins, and that's something very interesting. They don't have a relationship because they never knew the other existed, but that's not something we can handle in our lives. What we can handle is what is going to happen later. Can they make this work, or will them working against one another all the time because they are so stubborn work against them for the rest of their lives? Do you like them at odds, or would you prefer to see them get along?
Tell us what's wrong with this post? How could we improve it? :)
Let us improve this post!