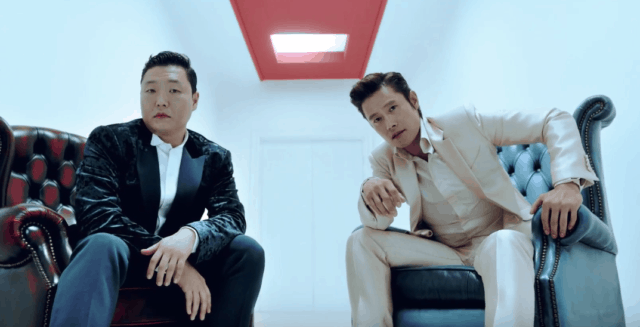 The year was 2012 and Youtube didn't know what the hell hit it. This random guy called PSY created the most viewed video of all-time on their network and people were absolutely obsessed with "Gangnam Style." People did the dance, sang the song, viewed the video, and had this phenomenon in their heads for well over a year. This is the perfect example of a "one hit wonder." And if I'm PSY I'm 100% satisfied walking off into the sunset.
But here we are, 5 years later, and it turns out that PSY still has the magic touch. He's released not one, but two new videos which so far people are loving. His new single "Luv It' features celebrity cameos and a beat that's infectious. The chorus of his other song "New Face" is something I'm already having trouble keeping out of my head.
I have to say it's a risk coming back after "Gangnam Style" but PSY's managed to potentially do it again. He may never see the view count of 2012 but he just may very well come close.
Here's "Luv It"
And here's "New Face"