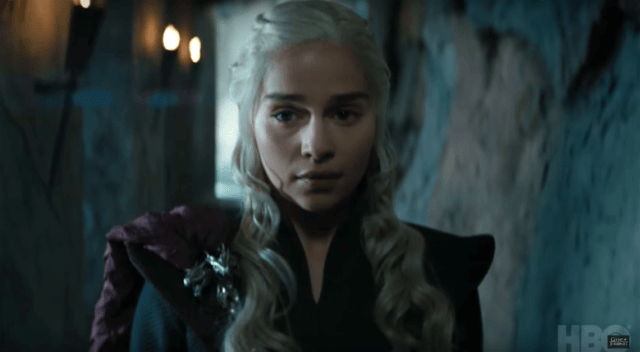 There are very rarely any moments during the day that are more packed with internet activity than when something Game of Thrones is leaked.   Earlier this week the new trailer for Game of Thrones Season 7 was released and as usual the internet went insane.   Honestly though, how could the internet NOT go insane?  Up until that trailer we were treated to nothing but blocks of ice in not only posters but an annoyingly cryptic Facebook video that promised to reveal the date for the first episode after said block of ice melted.  It's been tough to say the least.
But now that the trailer is out, let the speculation begin.  Let the leaks start.  But just as importantly, let those who do funny do funny.   ScreenCrush paid tribute to the dramatic promo with a funny remix called "What If Game of Thrones Was an '80s Sitcom?" that just might be as iconic as the original.
Tweaking the promo with the "Full House" font and a new soundtrack from Tears For Fears' iconic (and thematically appropriate) '80s smash "Everybody Wants to Rule the World," the video gives a totally rad new spin on the HBO epic.
This is awesome.