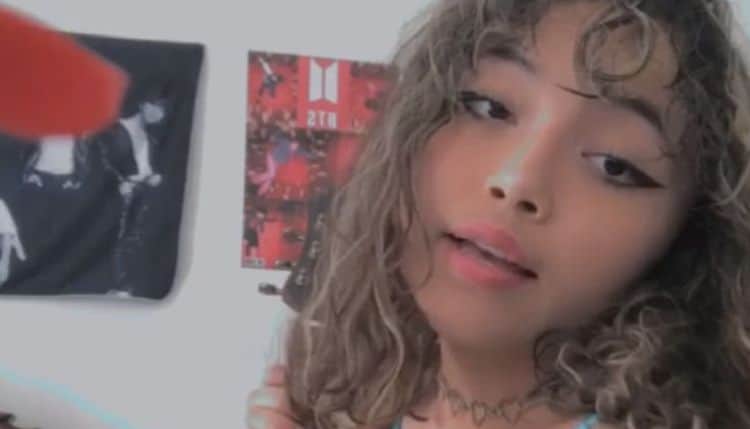 People who watch The Fast and the Furious movies might recall Eden Estrella, who is the girl who has played Luke Hobbs's daughter in two movies so far. Besides that role, Estrella has appeared in other projects such as Lifeline and Uncle Buck, but so far, she is just getting started in her acting career.
Here are five things that you may or may not have known about Eden Estrella:
Mix of Heritages
Estrella has a mix of heritages. For example, she can claim a measure of not just Filipina but also both Spanish and Portuguese heritage through her mother. Meanwhile, she can claim British, Scottish, and Irish descent in addition to both French and German heritage on her father's side. In particular, it is interesting to note that her father's side of the family can be tracked back for some time, as shown by the fact that it includes the O'Baoigheallains sept who ruled as kings of Dartraige in the early medieval period.
Known for the Fast and Furious Franchise
For the most part, most people who know Estrella will know her because of The Fast and the Furious franchise. In it, she plays Luke Hobbs's daughter Samantha, a character who has shown up in Furious 7 as well as The Fate of the Furious. Since The Fast and the Furious franchise is said to conclude with the tenth installments, it seems probable that Estrella will be making further appearances in further movies bearing the name.
Got Her Part By Listening to Her Mother
Estrella got the part in The Fast and the Furious franchise by impressing the casting directors. She has credited her mother Joy for her success, explaining that her mother had helped her to have confidence in herself. As a result, Estrella was told that she had landed the part no more than two days after she had gone in for the audition.
Got Along Well with the Rock
Likewise, Estrella got along quite well with Dwayne Johnson, who played her character's father in the two movies. In particular, the Rock mentioned her cleverness as well as the statement that their performance of the Haka was one of the highlights for him. In response, Estrella has had great things to say about Johnson as well, pointing out the fact that he treated other people on the set with a combination of kindness and respect, which is something that she plans to take to heart for the future.
Interested in a Wide Range of Artistic Pursuits
Besides her acting, it is interesting to note that Estrella engages in a wide range of other artistic pursuits. For example, she studied not just acting but also both jazz and ballet as a honor student. Furthermore, she has written a fair amount of poetry as well as short stories, which she has self-published on the platform called Wattpad. As a result, it seems safe to say that Estrella has an interesting future ahead of her as an artist.