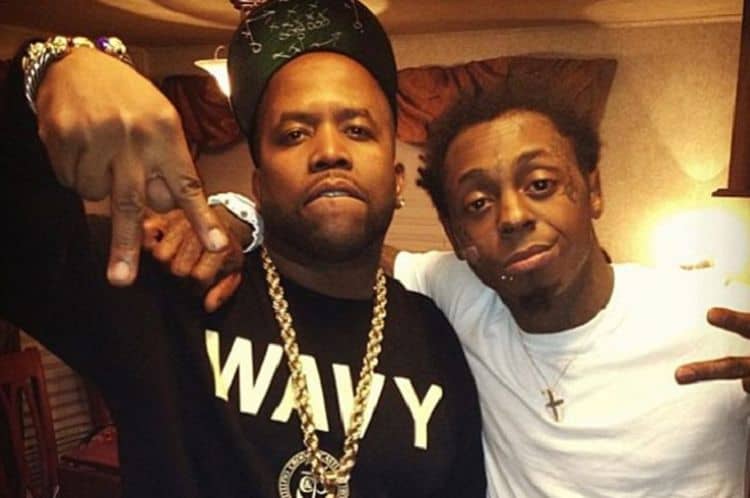 Big Boi is a rapper known for his work with Outkast, partnering with Andre 3000. Outkast is credited with promoting Southern hip hop in the 1990's and early 2000's.The duo produced such hits as "Player's Ball", "The Way You Move", and "Ms. Jackson" The two musicians pursued different directions in 2007. They reunited on the 20th anniversary of Outkast in 2014 for a world tour launched at the Coachella Festival.
Below are 5 things you might not know about Big Boi's and his music, acting and producing career:
Real Name
His real name is Antwan Patton, Big Boi was born in Savannah, Georgia. He began performing with Andre "Andre 3000" Benjamin when they were both 16 years old. They met in Atlanta while both attended an arts based academy. They shared a strong interest in hip hop music and regularly performed together in the school cafeteria.
Record Signing
L.A. Reid and Babyface's LaFace Records signed Outkast before they graduated from high school. They were the first hip-hop group to be signed by the label. They recorded 4 albums and attracted more followers with each new release. Always on the cutting edge, in 2003 the musicians released Speakerboxxx/The Love Below, two individual albums packaged together. Big Boi's Speakerboxxx was classic Outkast style, introducing hit song The Way You Move. The crossover song was #1 on U.S. pop charts. After the sixth album, a sound track for the movie Idlewild, the rapper decided to pursue a solo career. Over the years he has also been under contract with Purple Ribbon, RCA, and Def Jam records.
Albums
Sir Lucious Left Foot: The Son of Chico Dusty was released internationally in July, 2007. Big Boi's collaborators for the album include Raekwon, Gucci Mane, Too Short, and icon George Clinton. His new group, Vonnegutt added vocals from Janelle Monae and rap legends T.I. and B.o.B. Music critics and the rap aficionados praised Big Boi's lyrics, unique vocals and musical styles. The artist has also worked with Kelly Rowland, formerly of Destiny's Child and actor/rapper Ludacris. Big Boi recently released two singles, "Mic Jack" and "Kill Jill" from Boomiverse, his third solo studio album.
Movies
The 2006 film Idlewild was Big Boi's acting debut. His character Rooster sings and also sells bootleg alcohol, promotional pictures feature a rooster perched on a microphone. Big Boi's latest acting role was as a music producer on Fox network's television show Star. He has appeared on television shows as diverse as Girlfriends, The Martha Stewart Show, and Law & Order. He wrote the promotional song for the fourth season of Game of Thrones.
Diversity
Currently, Big Boi lives a diverse life, he is featured in the video games Def Jam: Icon and Army of Two. He has a line of custom Converse Chuck Taylor sneakers. He is under contract with Epic Records, the collaboration began in May, 2014. Philanthropic contributions include Atlanta's Big Kidz Foundation, a non-profit youth assistance organization he founded. The foundation has expanded to Savannah, Georgia. He is also a registered pit bull breeder.