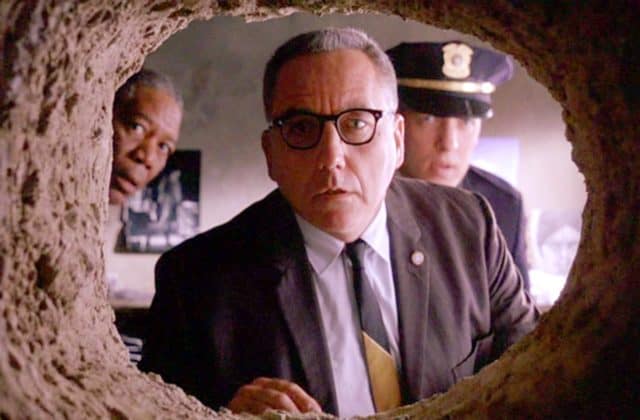 Almost every movie has deleted scenes that never make it to the final cut but some of them become legendary as they're scenes that have never been seen before and tend to be dragged out of the ether at times when people want to see them most. It seems confusing why some of them would be left out, but with others there's usually a good reason why they don't make the cut and are relegated to history as nothing more than failed ideas that didn't merit any further attention until now.
But some of them are the humble beginnings that show you just how a movie developed into what it eventually became.
5. Beetlejuice
Anyone that watched this movie knows what happened when Adam stepped off of the front step, but what we didn't get to see until now was that he wasn't automatically transported to Saturn the first time. Instead he was taken somewhere that was dark, confusing, and featured strange, wheel-like gears connected by forks of spitting electricity. In fact he was almost run down by one of them before his wife pulled him back to the porch.
4. Star Wars: A New Hope
The extended dialogue and the fact that James Earl Jones' voice over isn't in this clip should make a lot of fans thankful for the edits that went into this film. The original character that plays Darth Vader was very imposing thanks to his size, but his voice left a lot to be desired. Plus, the continual banter between Grand Moff Tarkin and the rest of the table isn't all that exciting or necessary for this scene.
3. Terminator 3: Rise of the Machines
Oh, that, accent. You've heard Arnold Schwarzenegger attempt to speak perfect English for so many years that it's been easy to get used to his accent and finally understand everything he's saying, but listening to him talking in a Southern accent is something that no one could have been prepared for and in truth, no one should have to listen to ever again.
2. Revenge of the Nerds
Really and truly the only problem with this clip is that the number on the sign is an actual working phone number. Most numbers you see in a film tend to start with 555, which is not a functional number. But you can easily imagine that the person whose number is posted on this sign must have gotten a lot of calls thanks to this movie. That must have been extremely annoying to say the least.
1. The Shawshank Redemption
https://youtu.be/5g21fJk-aCo
Watching this film the average viewer tended to find their favorite characters pretty easily and Red was at the top of the list for a lot of people. The reason this was cut from the final movie though is kind of obvious since despite his own admission, it kind of paints Red in a negative light since he talks about being a dirty-minded old man. A lot of people probably wanted him to remain the kindly old ex-con who was glad to be out.
Sometimes the most legendary clips are the ones that we should be glad didn't make it into the movie.