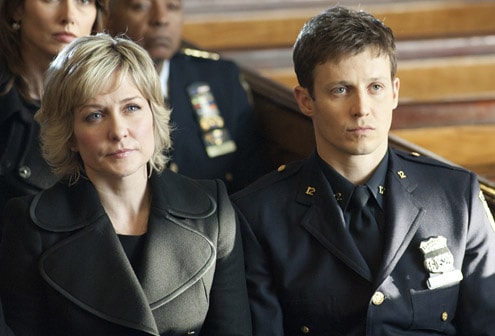 Will Estes has been in and out of the spotlight for much of his life but has in the last several years been back in without pause as he's continued to build his reputation and amass even more impressive roles on his resume as time has gone on. Lately he's spent a lot of time with Tom Selleck on Blue Bloods honing his acting skills even further. He's done a great deal in the film and TV industry and for the most part has proven himself. But there are those that still tend to sit on the sidelines not by their own doing but simply because the industry is that saturated and finding jobs can at times be kind of difficult. Regardless of this however Estes has managed to find enough work to keep him busy and keep him firmly in the limelight.
It takes a person that knows how to hustle to act these days.
5. He had a role in The New Lassie.
This was back in 1989 when Lassie was still an idea that people were holding onto as far as TV and movies went. Since then however Lassie is still well known thanks to those that grew up with the show, but the idea has kind of gone by the wayside. He got to play Lassie's owner/friend which at the time was still a coveted spot since it afforded the human counterpart a great deal of exposure.
4. At one point he had to learn how to act like a quadriplegic.
This was for the production The Dive from Clausen's Pier. It'd be one thing to have to act like a paraplegic, but not being able to move anything from your neck down would be a little difficult since many people that still have working nervous systems and can move their bodies tend to take it for granted. It's too easy to reach up and scratch or move your legs when you have the ability to do so.
3. He won on Celebrity Jeopardy.
Winning on Jeopardy is impressive all on its own since it means that such people have a wide array of knowledge tucked away inside their head for use when they need it. The idea that anyone could know so much about so many different things isn't hard to imagine but it's definitely mind-boggling that anyone can bring that information to bear so quickly.
2. He's been trained in gymnastics and Brazilian Jiu-Jitsu.
So unlike some people that act he really can fight and can probably win most times if he really tried. Jiu-Jitsu, especially Brazilian Jiu-Jitsu, is nothing to mess around with and those that know it well enough to utilize it in a fight are not to be messed with. The style is simply quick, brutal, and effective.
1. He's a big advocate for education.
He firmly believes that educating oneself is a way to get ahead in the world and that gaining as much knowledge as is possible is a very important thing. Many actors believe this but few actually speak on it unless prompted.
Will Estes is definitely a guy that speaks his mind.