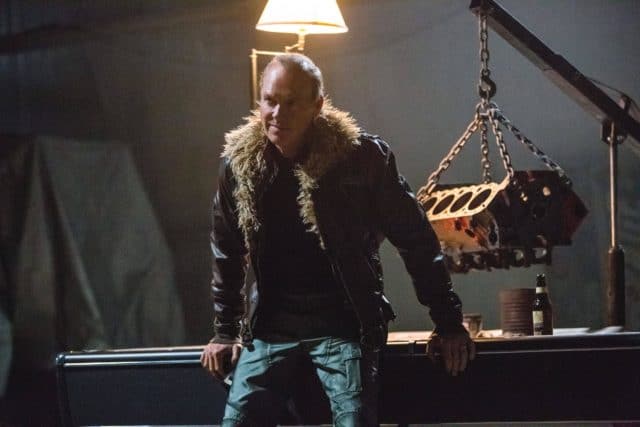 This past weekend was a fun time to be around for Spider-Man: Homecoming hype. We were treated to a few new posters including the official poster for the film. With around 3 months to go before the film releases I think we can officially say that the hype for the movie has commenced. So in order to keep the balling rolling on the Homecoming hype what better a way to continue than to share the first picture of the film's villain? This picture of Michael Keaton as The Vulture was released only a few short hours ago. Here's a little snippet on Keaton's approach to the film as the villain:
"Some people see themselves as victims – he sees himself a little bit like that," Keaton added. "He probably would have a strong argument that he never got a fair shot – a lot of 'Why not me? Where's mine?'"
In the film, Adrian Toomes (Keaton) runs a New York salvaging company that cleans up messes such as the ones left by big superhero battles. He becomes irked, however, when a new government organization founded by Tony Stark (Robert Downey Jr.) steps in to take over after one altercation. Toomes and his crew – including the Shocker (Bokeem Woodbine) and the Tinkerer (Michael Chernus) – use scavenged alien artifacts and stolen advanced tech to put together weaponry to sell to other criminals.
My guess is that a bunch of screenshots from the film are going to follow and then we're going to get to start seeing footage. Little teasers, followed by big trailers, followed by the movie. Things are only getting started here.
Save