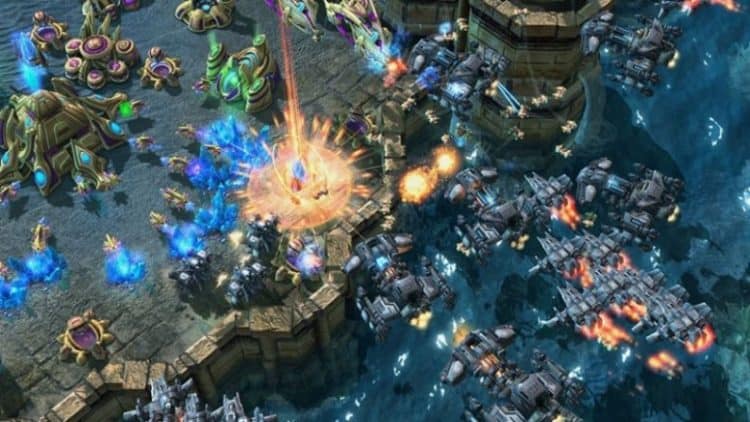 It has to be said that there was a 12-year gap between Starcraft and Starcraft II, so as Sid Natividad from ScreenRant is telling us it is very likely that it could be a little while before Blizzard finally unveils a long-awaited third installment of this revolutionary game. the predictions that have yet to really be fleshed out about this game are plentiful since it does feel, well in fact this is so, that the second game reached a fairly conclusive point that some fans would have trouble seeing past. But then again there are those that always manage to see past the story into the wider universe where other things dwell and there's always room for new problems to arise. It's bound to be another decade before gamers get to see another installment of one of their favorite PC games come back to the screen, but a lot of folks seem willing to wait.
As a matter of fact it seems fun to get on the battle net time and again just to see what people are saying about Blizzard and the chance that they'll see a new game come out anytime soon. Some think it might be likely, others think it's got less of a chance, but a lot of people would probably be insanely interested to find out. The rumors of Starcraft 3 are at this point just that, rumors, so far as anyone can agree to. The idea that it could come out is enough to keep a lot of people guessing and talking about it for years to come, but the likelihood of it coming out when people think is still fairly low since there are other titles to think about, other opportunities, and various other matters that need to be taken into consideration first. Blizzard has their hands full most days and focusing on one project at a time just isn't their thing it would seem since they have a few titles that people constantly demand updates for and find the need to worry the company about. Just Warcraft and Diablo alone are enough to stall production on another Starcraft game since both aforementioned titles have been popular enough to keep gamers entertained and coming back to demand more again and again throughout the years.
Robert N. Adams from Game Revolution tends to agree with majority since honestly and truly Starcraft 3 hasn't even been announced when it comes to whether Blizzard is working on it or is even interested. Well, they might very well be interested, but that kind of detail, that kind of work, and that kind of time are usually in short supply it would seem when it comes to such a major project. It seems safe to say that the battle systems and the overall layout of the game would be the same, and many of the characters would return for at least a good portion of the game to keep some continuity, but in keeping with the advancement of the game and all that means it does seem to indicate that if, or when, Starcraft 3 ever hits it's going to do its best to be one of the more revolutionary games in Blizzard's stable since doing the same thing over and over just isn't enough to get the fans excited and keep them coming back. As you might have seen with Warcraft and Diablo over the years things have to change in order to have any chance at all of standing up to the intense scrutiny of the fans and becoming a truly sought-after game. The whole idea of Starcraft is something that people have been looking forward to each time they play since the story is solid, the characters are memorable, and the feeling of success is addictive enough that people don't want to let go of it so easily.
But time and opportunity are going to be the biggest drawbacks since it's well known that Blizzard does take its time in creating one game after another and they don't tend to release a title until they're certain that it's as polished as it can possibly be. What that means is that even if they do get to work on Starcraft 3 today or tomorrow it's still likely be another decade until anyone will see the title hit the shelves, meaning those gamers that are out there now enjoying the first and second games are likely going to be at a different point in their lives when the next game drops. It's possible that they'll retain interest, and it's also possible that new gamers will rise and remain interested enough in Starcraft to keep it going, but it's a big risk that Blizzard takes when it comes to releasing games in such an infrequent manner, no matter that they want everything to be perfect.