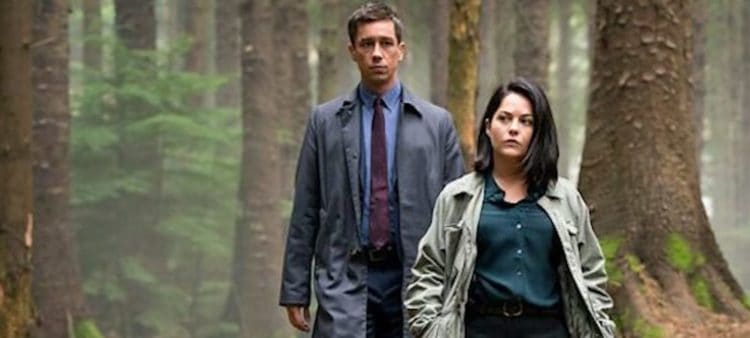 The Starz channel has made the acquisition of a new television series called "Dublin Murders." We just learned that the show is set to be aired in Canada and the United States. If you're fond of the culture of the Emerald Isle and you're also a fan of drama and crime, then this might be a new series that you'll be interested in considering. Here are ten things about the new show "Dublin Murders" that you didn't know to help you decide if it's something that you should check out.
1. The series is based upon a book
Tana French wrote the "Dublin Murder Squad" which was a series of books which were BBC commissioned. You can still find copies if you like reading and you'd like to get ahead on the series. It's important to note that we're not sure yet, how closely the screenwriters will follow the books as adaptations can change many elements of the premise for the sake of the screen. RTE, an Irish public service broadcaster also came on board for the project, as well as Starz getting in on the action as well.
2. Starz acquired the first season
We're happy to report that the first season, which consists of eight episodes is going to air on the Starz Channel. They've secured the rights in the US, Canada, and may also use their option for Spain, France, Italy, and Germany airing because they've also secured international rights for showing the series in these countries.
3. "Dublin Murders" is coming in November
Starz has officially announced that "Dublin Murders" is set to premiere on the tenth of November of this year. If you're looking for a new crime and drama series to follow then you might want to give it a try. It's nice to have a heads up. The show will star Antonio, Aakeel, Sam Keely, Moe Dunford, Tom Vaughan-Lawlor, Sarah Greene, Killian Scott leading the cast. Although the day ha not been mentioned, it has been confirmed that the show ill air on Starz in the 9 pm time slot.
4. "Dublin Murders" is a European Drama
The new series might be a bit different than some American audiences are used to because it's not been produced in the United States, but rather, it's been filmed in Dublin, Ireland. You'll notice that there is a definite European flavor to the series and this is precisely as it was intended to be.
5. It's going to be a psychological thriller
While crime and drama go together, they don't necessarily combine to create a psychological thriller that keeps you on the edge of your seat. From what we've learned, they do in this case. The current hype that's building around "Dublin Murders" promises that it's going to get viewers involved intellectually and it's going to be a stimulating ride. Just what some of us need to keep us on our toes.
6. The basic plot
The story is going to follow a detective named Rob Reilly, who wears smart suits and speaks with an English accent. This places him in an awkward position with the locals, to add an element of intensity and conflict. He's an outsider for certain but he's been sent to investigate a young girl's murder just outside of Dublin. This series will deal with missing children and the darkness that is lurking within Reilly in a thrilling buildup of mystery and crime.
7. We'll get to meet new actors
Although there are plenty of actors that we're already familiar with in the cast, there are going to be many that we've not yet had the privilege of meeting onscreen yet. This is one of the more exciting parts of watching a new series. When we're introduced to new faces we often meet the next superstars of television who are just starting out. Who knows…you might just become familiar with your next favorite actor on the show.
8. Will there be a second season?
This is a big question that doesn't have any hard and fast answers. "Dublin Murders" is a brand new series, adapted from a book series. What really determines whether or not there will be a second season, depends upon how well it is received by audiences during season one. In most cases, ratings and critics commentaries carry a lot of weight with networks who agree to carry these series so we'll just have to wait and see if it's a thumbs up or a thumbs down. So far, we've not heard anything from the production company about future plans for the series.
9. You can preview it now
We were thrilled with the official movie trailer for the upcoming series "Dublin Murders." Be aware though, it's so intriguing that watching the trailer could start a buildup of eager anticipation for the premiere in November.
10. The series is going to be cryptic
When "Dublin Murders" was labeled as a psychological thriller, they weren't kidding. Just a few scenes from the official trailer show that the scenes are rich with imagery and there are very cryptic messages and clues that must be investigated to solve the big mysteries, but there is a time limit. If you like following clues, watching for hidden signs in visual cues provided in finely crafted scenes then you're going to be absolutely taken with "Dublin Murders." It's easily one of those series with the potential to hold the full attention of the audience and leaving them feeling a bit unsettled at the conclusion.