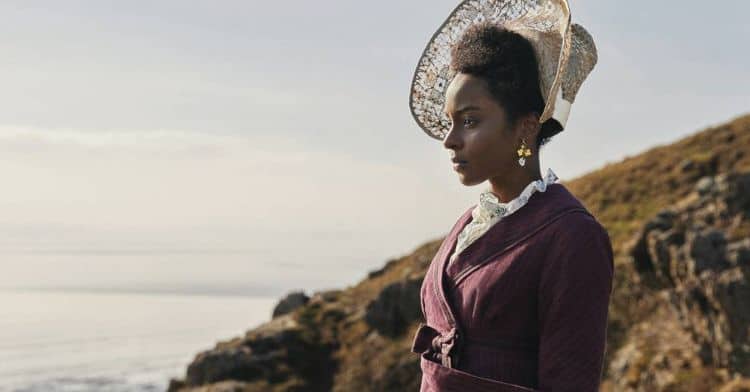 Crystal Clarke's journey in the acting world hasn't always been easy, but despite all of the ups and downs, she's always managed to keep moving forward. Her dedication and hard work have certainly paid off over the years. She got her first big break in 2015 when she was cast in Star Wars: Episode VII – The Force Awakens and she has continued landing roles ever since. In what feels like a few short years, she has shown that she is capable of playing a variety of roles and her growing fan base is looking forward to seeing what else she has in store. If you're not familiar with Crystal's work, now is the perfect time to learn more about her. Here are 10 things you didn't know about Crystal Clarke.
1. She's A New Jersey Native
Crystal was born in New Jersey, however, her family's roots trace back to the Caribbean. Her mother is Trinidadian and her father is Guyanese. She also has an older brother. In addition to living in New Jersey, Crystal also spent some of her childhood in Tennessee.
2. She's A Formally Trained Actress
It didn't take Crystal long to know that she wanted to pursue a career in acting. However, she also felt that she would face some additional obstacles due to the color of her skin. After applying to New York University and not being accepted, she decided to relocate to Scotland to study acting at the Royal Conservatoire. She graduated in 2014.
3. She Loves Connecting With Her Fans
No matter how talented an actor is, a dedicated fan base is a key component for success. Crystal is thankful for all of her fans and she enjoys getting the chance to interact with them. It's very common to see her responding to questions and comments from her fans on Twitter. It appears that she may have had an Instagram account at one point in time, but we were unable to find it.
4. She's Worked In British Theater
Over the last several years, Crystal's on-screen career has really taken off, but she has also found success in the theater world. In fact, she was the London Theatre's production of A Woman of No Importance and the stage will always have a special place in her heart.
5. She Loves Period Pieces
Crystal has worked on lots of different projects over the years, but period pieces have always been of interest to her. During an interview with Alt Africa, Crystal said, "I'm always a fan of period dramas when they bring light to parts of history we haven't seen yet. There is so much untold history…"
6. She's A Private Person
As Crystal's star continues to rise, there are lots of people who would love to learn more about her. Unfortunately, however, she hasn't shared much with the world. Crystal seems to keep a pretty low profile. Twitter is the only platform she has an account on and she doesn't share any information about her private life.
7. She Was In An Episode Of Black Mirror
Every actor dreams of the day when they get to walk on the set of a successful project, and Crystal has gotten to experience that moment several times in her career. One of her most noteworthy roles includes an appearance on an episode of Black Mirror in 2019.
8. She Was In A Video Game
Live-action work has made up the bulk of Crystal's career, but she has also given voice-over work a try. In 2016, Crystal voiced a character in the English version of the video game Star Ocean: Anamnesis. At this point, this is her only voice credit and it's unclear if she plans to do more voice work in the future.
9. She Comes From A Supportive Family
There are countless creative people who have sad stories about feeling misunderstood by their loved ones because they wanted to pursue a career in the arts. Crystal, on the other hand, is lucky to come from a family that has always been supportive of her dream to become an actress. While talking to Broadway.com, Crystal said, "I really think I had that courage because of my mother and because of the support she gave me. I know not a lot of people have that…"
10. She's Grateful For Her Journey So Far
There are still lots of things Crystal would like to accomplish in her career, but she's very thankful for everything she's gotten to do so far. She appreciates being able to do something she loves for a living and she hopes that her journey will inspire other people to follow their dreams.