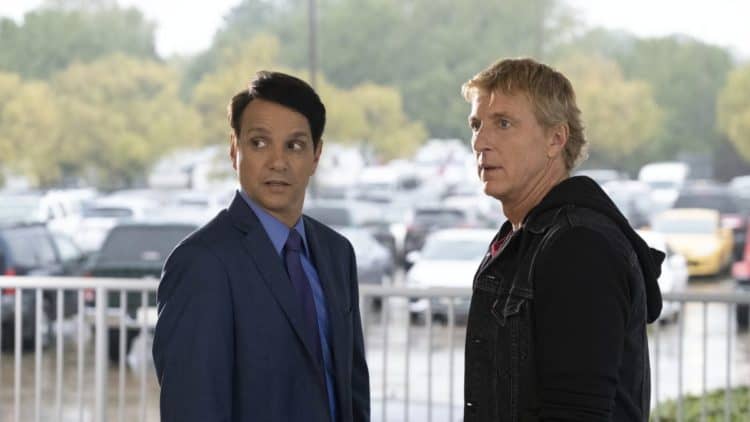 You had to know it was going to happen that Honest Trailers would get hold of Cobra Kai and work it for all its worth. Thankfully, the series is worth quite a bit and it's easy to laugh at while still retaining the same love that a lot of people have for it. If one is just coming to the show and didn't have the benefit of watching The Karate Kid trilogy then it's possible that some folks might find it necessary to poke a bit of fun at something they don't understand and perhaps be a bit intrigued by the idea at the same time. When one looks at the actual karate in the show they may or may not believe what they're seeing since the truth is that out of the entire cast, only a few of them really know any type of martial art, while one of the main stars only trains when he has to in order to make it look like he knows what he's doing. But overall, The Karate Kid is a bit of nostalgia that gave way to Cobra Kai and has been kept as an inspirational story for decades now that people have continued to reference and hold up as a part of cinematic history that has never really gone away. And to be certain, that's what a lot of people see it as.
One thing is clear, and that's if that you can't laugh at what you enjoy watching, then it's possible that you might be taking things a little too seriously, especially when it comes to being able to take criticisms about it. Seriously, it's one thing for the writers and the creators of this show to deal with criticism and whatever might come since they're the ones on the chopping block if things go wrong, but if you're a fan and you can't laugh at things or laugh them off occasionally it's easy to think that you might need to step away from the screen from time to time and unplug a bit. Being that invested in a show isn't a bad thing, but losing a sense of humor about it can be a little more detrimental than people might think. Plus, Cobra Kai has been able to maintain a sense of humor throughout three seasons thus far, and it's benefited from it in a big way. There's also the idea that we can look back and really see why anyone would think that it's kind of humorous to see how things started and what they've become now.
Is there anyone else that thinks that Anthony LaRusso is kind of a useless character? If anything he's been kind of a lump that's been injected into the show to prove that Daniel doesn't have everything on lock, since even in the third season he's kind of a non-entity that's only there to be an annoyance. Robbie, Johnny's son, at least has a purpose to him since he's more evidence of how wrong Johnny's life has gone since Robbie started off as a criminal and eventually went on the run after kicking Miguel over a balcony. It was hopeful that he'd go into juvenile detention, do his time, and then come out, but the way things were set up made it pretty clear that he wasn't headed anywhere good, and once he aligned with Kreese it was even more obvious that things were getting twisted in a big way. But now that Johnny and Daniel are teaming up and teaching their students how to defend themselves and, hopefully, how to fight back when they have to, it's time for Cobra Kai to turn up the heat obviously. One can't help but wonder what season 4 is going to look like and who's going to be making an appearance. One thing that's kind of a hope is that if there's any truth to the rumor of this story working in with Jaden Smith's appearance in the most recent Karate Kid movie, it will be short. The first reason for that statement is that Smith's movie was about kung fu, not karate, and the second reason is that Smith just doesn't feel like he'd be the right guy to plug into this story at this time.
People are hoping to see Terry Silver return, and possibly Mike Barnes, but at this point, it's wise not to hold your breath since two of the most chaotic characters in The Karate Kid saga might be seen as a bit too much. But it's enough to keep up the idea that it could happen, since we did get to see Chozen, Kumiko, and even Yuna return for a brief period. Maybe Barnes will come back as a changed individual, but it definitely feels as though Silver will be the same as always.