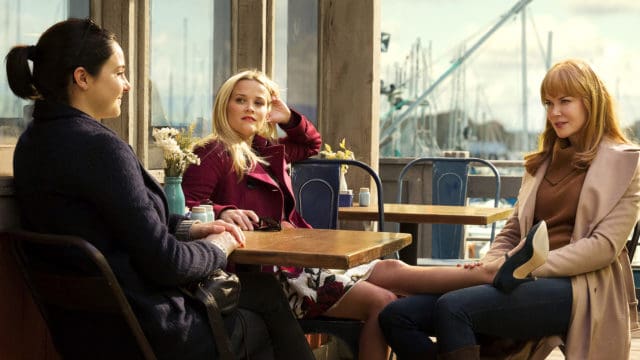 There have been months of speculation about whether there will be a second season of 'Big Little Lies' or not. Finally, HBO has now revealed that the miniseries is definitely returning for a second season. The network has also revealed that both Reese Witherspoon and Nicole Kidman will resume their roles in the series,
There will be seven episodes in season two and all of these will be directed by Andrea Arnold. This director won an Oscar for her work as the director and writer of the short film 'Wasp'. The reason HBO has given for making a delay in these announcements is that they needed time to find a director to replace Jean-Marc Vallee, the Emmy-winning director of season one of the series. In finding Arnold, they now feel that they have the perfect director to take over this role.
Kidman and Witherspoon are returning for season two as both the stars of the show and as executive producers. Negotiations are underway for most of the cast of season one to return to the show. Season one of the show had a closed ending as it used the entirety of the novel by Liane Moriarty and it was only intended to last for one season. For this reason, in the sophomore run of the show, producers didn't have options with the cast.
It is rumored that both Kidman and Witherspoon are seeking raises to star in the second season. This rumor is supported by the news that Witherspoon has recently secured a deal with Apple to star in a new morning drama series that has been picked up for 20 episodes over two seasons. It has been reported that Witherspoon is being paid $1.5 million per episode. With such a big pay packet for the currently unnamed drama, it is little wonder she is seeking a pay rise for her appearances in 'Big Little Lies'.
Another person making a return is writer David E. Kelley. Apparently, he has already penned he has already written all seven scripts for the second season. These are based on a novel by Moriarty. The themes covered in these scripts includes friendship, parenting, marriage, and the malignancy of lies.
Casey Bloys, the programming president of HBO, has said that he is excited to have both the stars and the writer returning for a second season. He is also delighted to have Arnold on board and can't wait to see the results of bringing this team together.
Author Moriarty will produce the second season but there is also a fantastic team of executive producers working on the series. Scriptwriter Kelly also has an executive producer role for the show under the banner of David E. Kelley Productions. Kidman is also an executive producer along with Per Saari, her shingle topper from Blossom Films. Reese Witherspoon is an executive producer from the production company Hello Sunshine. Other executive producers include Arnold Vallee, Gregg Fienberg, Bruna Papandrea, and Nathan Ross.
Kidman and Witherspoon optioned the rights to the book together and had planned to star alongside each other and produce a feature film adaptation. However, Witherspoon has said she is delighted that the series is returning for its second season and has described the experience as an opportunity to delve further into the lives of the main characters.
The first season of 'Big Little Lies' took home eight Emmy Awards from 16 nominations. It has appealed to audiences across the globe. All involved are looking forward to the return of the series and are hoping to achieve a similar level of success.
Tell us what's wrong with this post? How could we improve it? :)
Let us improve this post!