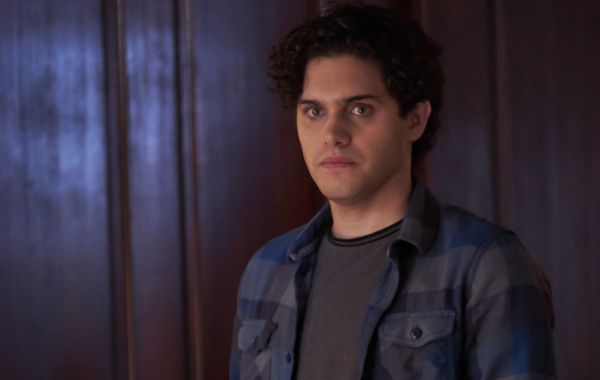 Many Hollywood actors become famous after a series of struggles and appearances in small on-screen productions. Nevertheless, when the budding actors display excellence in the minor roles played, opportunities knock on their door, elevating them to greatness. Similarly, Aria Shahghasemi came into the limelight in his short-lived role as Davis Bennett in the TV show, "Unforgettable," that aired in 2015. He is an American actor who acts as Landon Kirby in "Legacies." The upcoming actor has had a splendid start of his acting career, and more is yet to come. Therefore, find out more about his background, personal life, skills, and career milestones.
1. Biography
Aria Shahghasemi was born on October 7, 1996, in Minneapolis, Minnesota, United States of America. His parents migrated into the US from Iran. Not only does Aria withhold information about his siblings and family, but he also refrains from posting any personal data on his social media accounts. After completing his high school education, he enrolled for a Bachelor of Fine Arts degree in theater at Southern Oregon University, New York. After that, he attended the New York Neighborhood Playhouse School of the Theatre to acquire an acting apprenticeship. He completed that professional program in 2015. Still in school, Aria worked as a bartender in some of the top restaurants in New York, where he acquired crucial life skills. Apart from working as a waiter, he previously worked as a production assistant during the filming of the movie, "Wackademia."
2. Acting career
Without a doubt, Aria Shahghasemi is among the rising actors in Hollywood. He made his debut in filmmaking portraying as Davis Bennett in the series, "Unforgettable," that premiered in 2015. In the following year, Aria came into the spotlight after been featured as Omar in the drama series "Law & Order." Aria Shahghasemi also played a minor role in the short documentary titled "Accent' ed," but he did not get much attention at that time. His fame skyrocketed when he starred as Vet Tech and Elias Santoro in the highly ranked "Instinct" TV series and "No Alternative" movie, respectively. In 2018, he became more popular with his role as Landon Kirby in the television show, "The Originals" alongside Claire Holt, Daniel Gillies, and Joseph Morgan. Currently, Aria Shahghasemi portrays as Landon Kirby in the supernatural, mystical series, "Legacies." He stars alongside Danielle Rose Russell, Zach Roerig, Quincy Fouse, Matthew Davis, Kaylee Bryant, and Peyton Alex Smith. Besides, Aria has played in the sketch show, "Socially Awkward."
3. Most notable theatre credit
According to Fandom, Aria Shahghasemi is most known for his role in the "Legacies" series. He, however, also holds several theatrical credits. One of the primary roles was in a play "Hamlet" where he assumed the character of Laertes, Ophelia's sister played by Eden Brolin.
4. Personality
Aria has well-developed positive attributes, such as kindness, thoughtfulness, allegiance, resilience, and brilliance. He is outgoing, charming, and friendly despite his upbringing and background. Moreover, Aria has found ways to survive on his own, in whatever means. His life and career journey is a clear testimony of his endurance, focus, and determination.
5. He keeps a low profile
Although people kept speculating about his, the actor was born on October 7, 1996. However, beyond that, no details of his background have come to light. Now that the age question has been answered, the public is now curious about Aria's ethnicity going as far as searching for it in his Wikipedia page. Unfortunately, Aria does not have a Wikipedia page. All we can tell is that his parents are Iranian immigrants, and he is the first of the immediate family to have been born in America.
6. Dating
Despite his celebrity status, Aria Shahghasemi maintains a low profile about his love life. Over the years, there have been reports linking him to different female artists. The most recent rumors link Aria to Danielle Rose, his co-actor, since they spend a lot of time together onset and offset. However, he has not confirmed nor denied the rumors, which suggests the possibility of a relationship in the future. Throughout his acting profession, he prefers to keep his personal and dating life a secret. That secrecy has triggered talks on his sexual orientation, some saying he is gay. Generally, Aria has not publicly declared if he is dating, married, or single, leaving room for speculations.
7. What he did before becoming an actor
He has worked as a bartender in Pier A and Rue B lounge in New York, specializing in seafood, fine dining, making cocktails, and formulating beer lists. In that fast-growing environment, Aria gained spirit and beer knowledge as well as the art of tour guiding. Not only has he supervised keg changing, restocking, and security, but he has also served as a bar manager. As a waiter, he was responsible for serving guests, cooking, and offloading supplies, during events, fairs, and concerts. In Anagram studios, Aria spent a summer working as a carpenter. He was responsible for demolishing props, woodwork, and set painting, including designing displays.
8. Net Worth & Salary
Aria Shahghasemi enjoys the benefits of being a rising star, which means he gets a huge compensation package for his performance. According to different online sources, his estimated net worth is around 2 million dollars, making over $70,000 per year, excluding endorsements. However, these are the unofficial projected figures, which can be higher or lower than indicated. It is only fair to assume that future contracts and roles in his acting career will bring more money.
9. Social Media Presence
According to Married Divorce, Aria Shahghasemi is only active on Instagram. He is not on Twitter, Facebook, or any other social media account. The 23-year-old rising star has around 83.2k followers. Despite having an online presence, he barely posts anything about his life. Aria does not mention any family member, siblings, or lover. His social media wall is all about professional experience and his passion for animals; he is passionate about cats and puppies.
10. Other skills
Aria is an experienced mixologist, specializing in cocktails, and margaritas. He is a pro in money handling, POS systems, and other lounge enhancement techniques. Moreover, he has basic knowledge of beer, spirit, and wine, as well as outstanding expertise in fine dining.