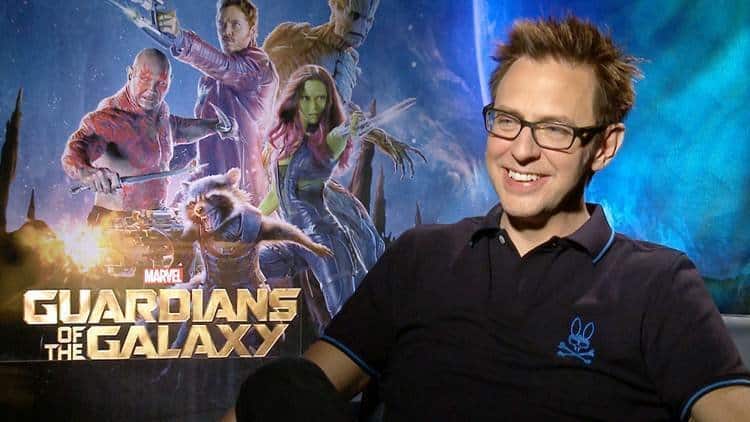 Without question, the biggest story in entertainment right now — which is even a bigger deal than the Academy Awards' ill-considered kiddie-table Oscar fiasco — Disney's inexplicable siding with literal internet Nazis against James Gunn, the beloved and critical lauded director responsible for transforming Guardians of the Galaxy from an obscure little comic book nobody had ever heard of before into a billion-dollar franchise and one of the cornerstones of the Marvel Cinematic Universe. Bad faith arguments (again, carried out by literal, not figurative, Nazis online) about inappropriate jokes the director made a full decade ago (which Gunn had already, and quite sincerely, apologized for) somehow took credence over the wishes of the people who actually matter in this case.
Dave Bautista, the actor portraying fan-favorite character Drax the Destroyer, was the first of the Guardians cast to come to Gunn's aid: loudly and repeatedly standing up for the man's integrity over a band of Nazis, accused rapists and overall internet trolls. Then came rousing statement made and signed by the entire principle cast of the films, standing behind their friend and colleague (and, in one case, brother) against the rash actions taken by Disney. A fan petition to rehire James Gunn has collected well over 389,000 signatures to date and Bautista has threatened to leave the franchise unless Disney did the right about Gunn.
And yet Disney has proven unmoved by the deluge of support for Gunn in the many weeks since they fired him. Production on Guardians of the Galaxy Vol. 3 has been halted until they can find a replacement director. Their cast and crew are in open revolt against them for their continued insistence on siding with internet Nazis over literally anybody else in the matter. And their larger cosmic universe, which was to be shepherded by Gunn's one-of-a-kind vision, is now in complete disarray.
The one question on everybody's lips is "who should direct Guardians of the Galaxy Vol. 3" now that James Gunn has been fired. After all, that's what Disney needs to sort out before they can resume that movie's production. Well, for me at least, the answer is as obvious as it ever has been.
Rehire James Gunn.
James Gunn is the one and only man who should be directing this movie. It is his singular vision that made the first two movies what they are today: not just among the MCU's best outings, but among the very best films of the decade. He is a man who has grown beyond the puerile comedian he once was, mirroring the literal, textual narrative of the films he was removed from. He is a treasure of a man who has learned from his past mistakes and whose growth as a person is palpable in the art that we saw play out on the big screen time and time again.
Disney made a mistake. A big one. Repeatedly. Insistently. Bullheadedly. But, just like Gunn himself did after years of growth and retrospection, they can move past it. They can apologize and make amends. They can, in short, rehire the man that they wronged by siding with actual, factual Nazis over their own creative team.
There is one, and only one, person for this job. Now all Disney needs to do is hire him.