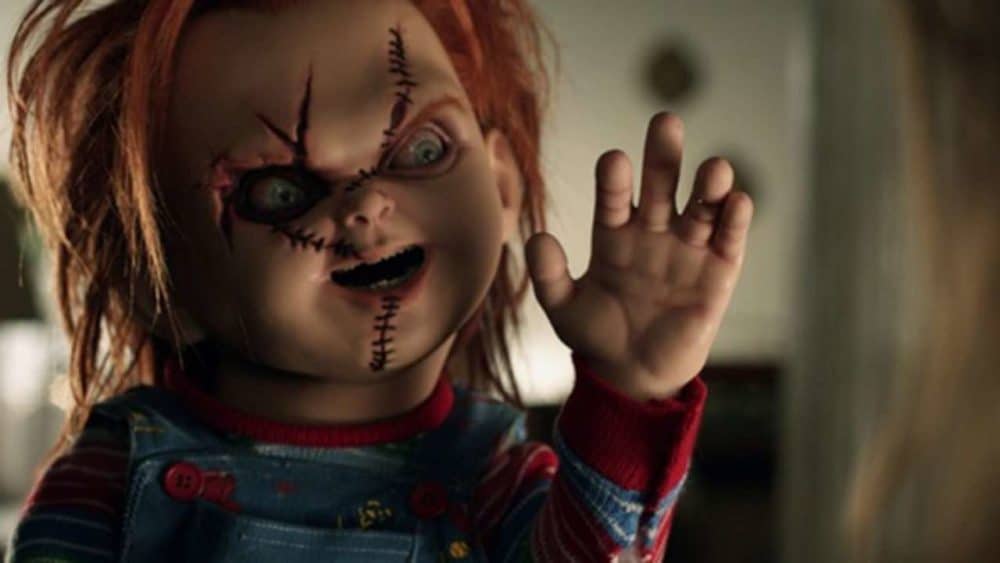 The Child's Play franchise — you know, the one with Chucky the killer doll — is something of a minor miracle in the horror fandom. Of all the aging slasher villains that were thrust into super-stardom in the bloody boom of the 1980s, Chucky is the only one still going strong thirty years later. He's the only one to survive the subgenre's crash in the 90's (and bottoming out by the start of the new millennium). He's the only one who hasn't been remade or rebooted or reimagined since he started terrorizing Andy Barclay all those years ago.
Leatherface was given a… well, a facelift… when his latest incarnation kicked off the remake boom of the 2000's. Shortly thereafter, Jason was reimagined as a backwoods prepper in an amazing (if generally reviled) remake. Same thing happened to Freddy the following year. It's not actually 100% clear if the Hellraiser movies are still supposed to be in their original continuity (although most people have seemingly given up on the series without scaremeister Doug Bradley there to headline the movies). Phantasm's Tall Man, the ageless Angus Scrimm, sadly died in 2016 just after filming what will invariably be the final entry in that long-running series.
All this, however, is about to change. Despite the character's longevity and late-in-life resurgence as a popular horror icon thanks to Curse of Chucky (2013) and Cult of Chucky (2017), MGM has apparently begun preproduction on a remake of his 1988 debut: Child's Play. And fans (myself included) are seething.
The thing about horror movies that always made them an attractive investment for studios is that, no matter how slipshod they turn out to be when all is said and done, they invariably turn a profit based purely on how inexpensive they are to make. For most, all you need is a single location (say, a haunted house or lonely suburban street), a stunt actor in mask, a few gallons of blood and a camera. The fanbase for such features is as rabid as they generally come, and once a year in October even mainstream audiences are looking to get in on the action. Franchises can (and, in Child's Play's case, have) run profitably for decades by pumping out annualized installments for moviegoers starving for a good scare.
And despite itself, the genre has often proven to be a hotbed for discovering new talent within the industry. John Carpenter, Wes Craven, David Cronenberg, George A. Romero and more have all gotten their start as filmmakers by working in this genre. The weekend after working on A Nightmare on Elm Street 4: The Dream Master (1988), director Renny Harlin was recruited by Spielberg himself to work on the latest Hollywood blockbusters, going on to lend his talents to Die Hard 2 (1990), Cliffhanger (1993) and Deep Blue Sea (1999) after getting his feet wet with homelier fare.
So any talk of remaking this particular franchise should have begun and ended before Curse of Chucky came out and made the studio a boatload of money at minimal cost and reignited the fanbase with its genuinely gruesome scares and kills. Chucky's last two features have been genuinely great horror flicks that have developed the films' meta-narrative to the point where it is grounds for God knows how many more sequels… that is, if its studio would actually let it make them.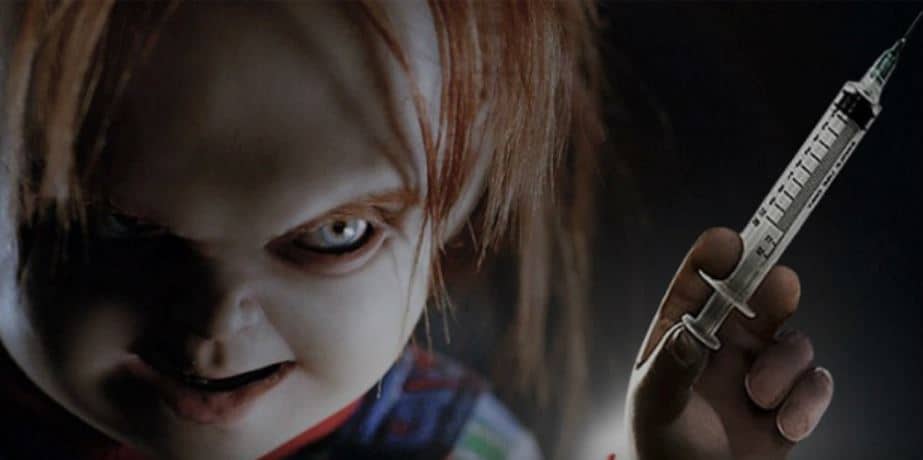 It is increasingly the sad state of things in an age of billion dollar blockbusters and shared cinematic universes that "modest profits for modest risks" doesn't quite do it anymore for studio executives. They want those billion-dollar paydays, and are willing to get it anyway they can. It doesn't matter that this particular franchise is actually in a good place right now (both with the fans and with the studio accountants), the fact is that you can only milk a straight-to-video horror franchise for so much.
Since horror movies — any horror movies — risk little by way of studio funds, the potential windfall due to remaking the franchise for a theatrical audience more than offsets its potential losses. And when you're MGM, it's not like you have much to occupy yourself with in the meantime. Nobody's going to be rushing out to see Operation Finale (2018) at the end of the month. A Star Is Born (2018) might earn the studio a couple of Oscars, but not much in terms of raw cash. The Girl in the Spider's Web (2018) might earn them a little something, but the reason why they put off so long as a sequel to David Fincher's movie in the first place was because that movie simply didn't connect with audiences the way that they were hoping that it would (although, speaking of coming up through horror, the film's new director, Fede Alvarez, is the director behind the well-received Evil Dead (2013) and Don't Breathe (2016)). So that leaves Creed II (2018) as the studio's only guaranteed success, and Bond 25 and Robocop Returns look so very, very far away from here.
So, yeah, if it's true, it sucks: pure and simple. A franchise that still had some blood in its veins gets butchered up for market because it might earn more money than a direct sequel to Cult of Chucky (although it probably won't). It's a real shame, because Chucky deserved so much better than this.