Alden Ehrenreich is an American actor of Jewish heritage. Over his almost 20-year career, he has appeared in several films, television series, and video games. He has also received recognition for his performances, especially as a breakthrough actor.
Although he never finished his degree at acting school, he has gone on to have a steady career. Ehrenreich stars in the Netflix film, Fair Play which was released for streaming in October 2023. This article provides an overview of the actor's life and career.
The Early Life Of Alden Caleb Ehrenreich
Alden Ehrenreich was born on 22 November 1989 in Los Angeles, California as an only child to a Jewish family. He is named after the American film director and screenwriter, Phil Alden Robinson who is currently Vice President of the Academy. He attended elementary school in Pacific Palisades, Los Angeles.
Ehrenreich started acting at the Palisades Elementary School and continued doing so when he went to Crossroads School a college preparatory school in Santa Monica, California. After he graduated from high school, he attended New York University. At NYU, he studied acting at the prestigious Stella Adler Studio of Acting which became affiliated with NYU in 1969. However, Ehrenreich never finished his acting degree.
How Did Alden Ehrenreich's Career Start?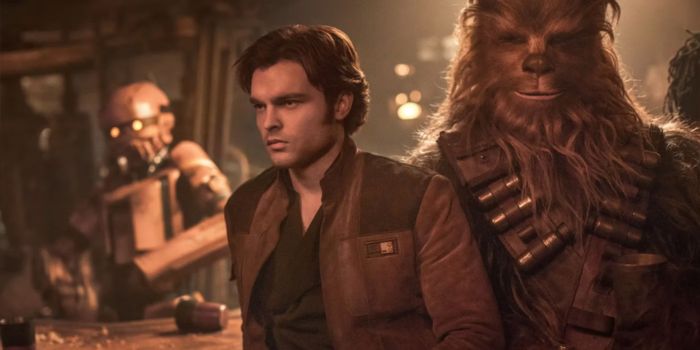 At a young age, Ehrenreich began making short films, and this led to his discovery. He was discovered at a friend's bat mitzvah reception by Steven Spielberg. At the bat mitzvah, Ehrenreich, aged 14, and a friend screened a comedy video that began in the present and eventually cut to decades later, with an older Ehrenreich breaking into a friend's house, trying on her clothes and eating dirt.
After watching the performance, Steven Spielberg believed he had a future in comedy and got him an agent. Spielberg's connection led to Ehnrenreich appearing on the first season of Supernatural in 2005 and the seventh season of CSI: Crime Scene Investigation in 2006. In 2007, he got his first major role starring alongside Vincent Gallo in Tetro. His performance in this film was praised by critics.
Alden Ehrenreich's Top's Performances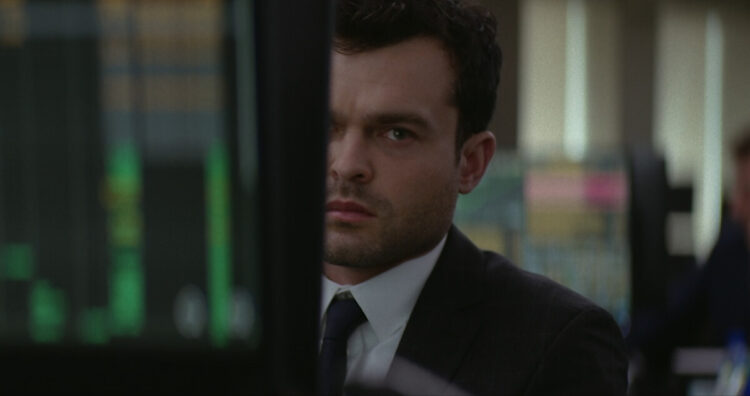 Over the course of his career, Alden Ehrenreich has delivered top performances in several films. His breakout role came in 2013 when he was cast as Ethan Wate, the romantic lead in Beautiful Creatures. The film was based on the 2009 best-selling fantasy teen novel of the same name. In 2018, he starred as Han Solo in Solo: A Star Wars Story which served as the origin story of the Star Wars characters Han Solo and Chewbacca. The film was directed by Ron Howard and features appearances from Woody Harrelson, Emilia Clarke, Donald Glover, Thandiwe Newton, Phoebe Waller-Bridge, and Paul Bettany. Although the film received mixed reviews for the plot, the performances by the cast were widely praised.
In 2016, he appeared in Hail, Caesar! a period black comedy film by the Coen Brothers. Ehrenreich starred in the film alongside Josh Brolin, George Clooney, Ralph Fiennes, Jonah Hill, Scarlett Johansson, Frances McDormand, Tilda Swinton, and Channing Tatum. The film follows the real-life studio fixer Eddie Mannix, working to discover what happened to a star actor. Ehrenreich portrays Hobie Doyle, a movie star cowboy in Hollywood's Golden Era.
In Rules Don't Apply from 2016, he plays Frank Forbes, a limo driver for Howard Hughes who falls in love with one of Hughes' muses. He portrays Eddie White in the 2023 comedy horror film Cocaine Bear. In 2023, he had two major titles. The first one was the Christopher Nolan film Oppenheimer. Ehrenreich was part of the ensemble cast that made up the film playing the role of a senate aide. Then in October, he starred in the Netflix film, Fair Play, where he plays Luke Edmunds, an analyst at a cutthroat hedge fund in Manhattan.
Alden Ehrenreich Leads A Very Private Life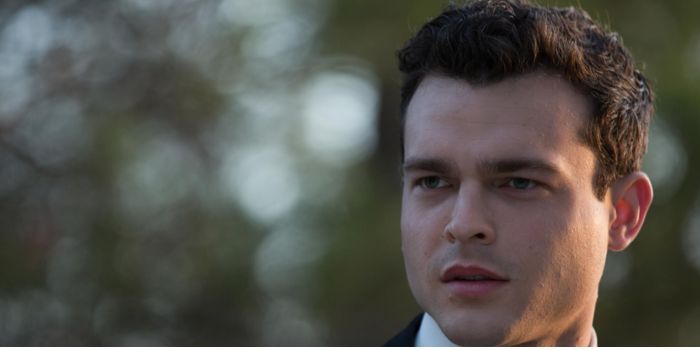 So far, Alden Ehrenreich has kept his personal life out of the public eye. He is close friends with filmmaker and New York University Graduate, Zoe Worth. In 2009, the pair founded The Collectin. The group consisted of actors, writers, producers, and directors from New York collaborating on films and theatre performances. Beyond this, very little is known about his personal life.
Outside of being an actor, Ehrenreich also explores other mediums of art. He has a passion for painting and drawing. He has exhibited some of his works, which include a self-portrait and a drawing of Francis Ford Coppola on his social media account.
Tell us what's wrong with this post? How could we improve it? :)
Let us improve this post!