Adam Lamberg has seemingly wrapped up his onscreen career with a hiatus that has lingered since 2008. The former American actor went into the entertainment industry as a child performer. He played different kinds of roles across film and television series with varying degrees of success. At the budding stage of his career, Lamberg made appearances in projects such as Radiant City (1996), Dead Man's Walk (1996) and The Day Lincoln Was Shot (1998).
Perhaps the biggest role of his career was him becoming a household name after his role in Lizzy McGuire. He played David "Gordo" Gordon, one of the three main characters and best friend to the titular character. A couple of credits later, Lamberg took a bow and has not reappeared onscreen since then. What has he been up to and where's Adam Lamberg these days?
Adam Lamberg's Early Life and Education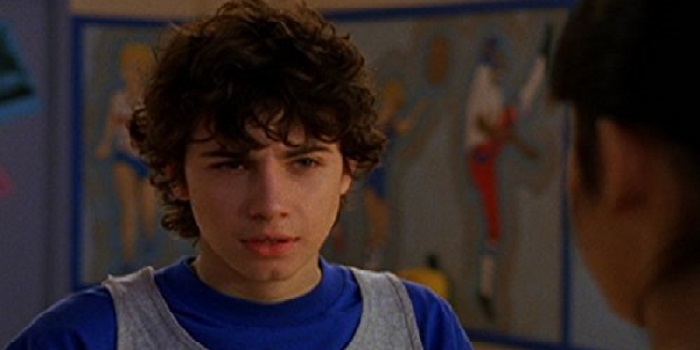 Adam Lamberg was born on September 14, 1984, in New York City, New York, United States. An American by nationality, the former child actor is Jewish or a "cultural Jew" as he prefers to describe himself. Named Adam Matthew Lamberg at birth, Lamberg's father, Marc Lumberg is of Ashkenazi Jewish descent. Meanwhile, his mother, Suzanne Lamberg has French-Canadian roots. However, he identifies more with his American nationality. His great-grandfather immigrated from Poland in the early 20th century and settled in the United States where Adam Lamberg was born and raised as an only child.
For his education, Adam Lamberg attended PS183 – also known as the Robert Louis Stevenson School in New York. He has a college degree from the University of California, Berkeley, where he studied Geography. Lamberg enrolled in the institution of learning in 2002 and graduated with a Bachelor's degree in 2008. In 2012, he furthered his education by enrolling in Baruch College, earning a Master of Public Administration (MPA) in 2016.
His Acting Career Before and After Lizzie McGuire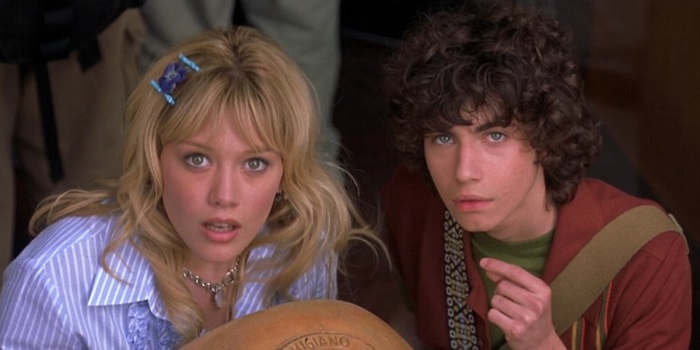 Adam Lamberg began his career by auditioning for a spot in an American Express commercial. He was seven years old at the time and probably wasn't thinking of making a career out of acting. However, he got hooked after a few commercials. Following his debut role in Another World (1995), Lamberg scored a main role in a feature film, portraying Stewie Goodman in Radiant City (1996). He also appeared in Dead Man's Walk and I'm Not Rappaport in 1996. Lamberg wrapped the 1990s up with his role as Thomas "Tad" Lincoln in The Day Lincoln Was Shot (1998).
Adam Lamberg was cast to play one of the main characters in Lizzy McGuire in 2001. His character, David "Gordo" Gordon completes the main trio comprising Lizzy McGuire (Hilary Duff) and Miranda Sanchez (Lalaine Vergara-Paras). The same year he joined the cast of Lizzy McGuire, Lamberg appeared in three projects – Pirates of Central Park (Mike Bromback, Lonesome (Jason Randolph), and Max Keeble's Big Move (Eighth Grader #3 on Bike).
Working on Lizzie McGuire further exposed Adam Lamberg to the spotlight. He garnered media and public attention for his performance and reprised the role in The Lizzie McGuire Movie in 2003. Subsequently, he began landing more main roles in feature films. In 2005, Lamberg portrayed Lionel in When Do We Eat? For a moment, Adam Lamberg's career seemed to be doing well but to the surprise of many, he stopped acting in 2008. He was last seen in Beautiful Loser (2008) as Reggie (teen) before he disappeared from the screen.
Adam Lamberg's Current Projects, What Has The Former Lizzy McGuire Star Been Up To?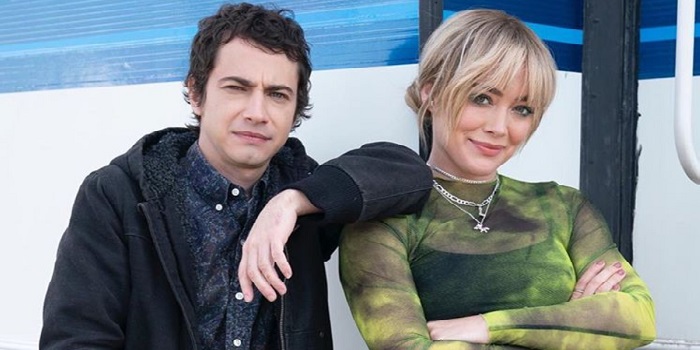 While filming Lizzy McGuire, Adam Lamberg enrolled to study at the University of California, Berkeley. He subsequently chose to focus on his education instead of acting. After his first degree, he went for his Master's and later in 2012, joined the Irish Arts Center (IAC) in New York City as an assistant event coordinator. The former actor mostly does fundraising and special events consulting in New York City. The reboot of Lizzy McGuire was going to be Lamberg's comeback project to acting but it never happened.
Adam Lamberg was working at the Irish Arts Center in Manhattan when he was tapped to return for a revival of the Lizzy McGuire series which was announced in August 2019. The Disney+ project was going to star Duff in her titular role while the creator of the show, Terri Minsky would be returning as showrunner. Jake Thomas, Hallie Todd, and Robert Carradine were also on the cast list to reprise their original roles in the series. However, things fell apart when Minsky dropped out of the arrangement. The series was already in production but Minsky's departure forced the channel to press the pause button. After failed efforts to resume production, the Lizzy McGuire revival was officially canceled in December 2020.
Tell us what's wrong with this post? How could we improve it? :)
Let us improve this post!