From dancing to cheerleading and acting, Anna Marie Dobbins has shown her versatility in the entertainment industry. Dobbins got an early start thanks to her mother's guidance. She tried different crafts before the acting bug bit her, and she has remained true to the performing arts with remarkable success.
In her over 10 years as an actress, Anna Marie Dobbins has appeared in more movies than TV shows. She is known for roles she played in numerous Lifetime channel movies, including Stalked by My Doctor: Patient's Revenge and Deadly Misconduct. Some of her small screen credits can be seen in Being Mary Jane and My Crazy Ex-girlfiend. Overall, Dobbins is making notable progress in taking her career to greater heights. Here's everything you need to know about the Fatal Memory star.
Anna Marie Dobbins' Early Life and Background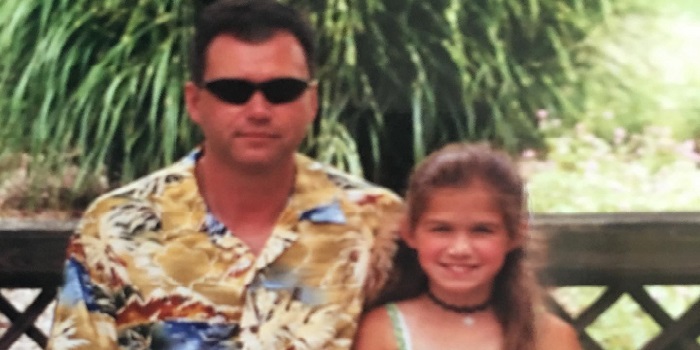 An American by nationality, Anna Marie Dobbins was born in Birmingham, Alabama, on January 29, 1991. Her parents have been identified as Barry and Linda Dobbins, who raised her with her older brother Michael Dobbins. She enjoyed the perks of being raised by a mother who has an eye for talent. Dobbin's mother opened a dance studio named Linda Dobbins Dance Studio when the actress was still a toddler and helped her hone her skills. Dobbins furthered her education up to the tertiary level, attending Birmingham Southern College on a dance scholarship. She graduated with a bachelor's Degree in Dance and Choreography, among other academic accomplishments she recorded in college.
Anna Marie Dobbins Began Her Career as a Dancer
Perhaps influenced by her mother's passion for dance, Anna Marie Dobbins was drawn to the arts at a young age. At the age of three, she was already dancing professionally and launched her career as a dancer. By the time she turned four, Dobbins' mom opened her dance studio where the young dancer trained in different dance genres. As she grew older, Dobbins became interested in cheerleading. She began her journey in competitive cheerleading at the age of eight and combined it with her dance exploits. Dobbins did this for about five years before acting caught her attention.
Subsequently, she got a local talent agency to represent her. She later signed with Jpervis Talent Agency to expand her horizons as an actress. After earning her first degree from Birmingham Southern College, Anna Marie Dobbins moved to Los Angeles to avail herself of more career opportunities. So far, she has recorded numerous roles in both movies and TV shows, and she doesn't show any sign of slowing down.
Her Notable Roles and Achievements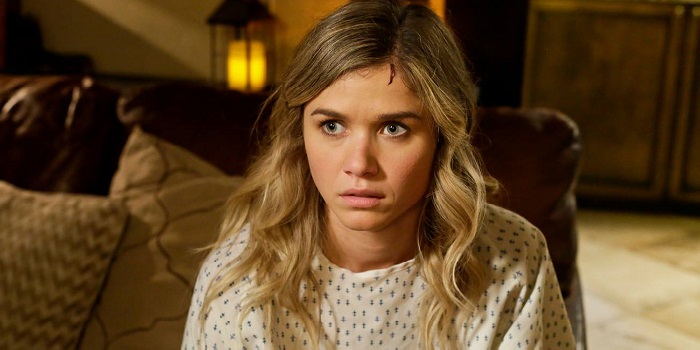 The star was 13 when her interest in acting began to manifest. She quickly joined an agency to help her grow. Dobbins made her debut as an actress in Lifted (2010) as Tiffany Rose Walton. She played one role in 2011 as a car accident victim in Footloose and experienced a paucity of roles until 2013. Soon after, she made her small screen debut in Being Mary Jane as Lindsey Reiner. Additional roles she played in TV shows can be seen in My Crazy Ex-girlfriend and Evil Things.
Things began to look up for Dobbins in 2018 when she played Melissa in the TV movie, Stalked by My Doctor: Patient's Revenge. In 2019, she grabbed two roles as Riker in Cross: Rise of the Villains and Jen in Christmas Matchmakers. 2020 was Anna Marie Dobbins's first prolific year with roles in four projects – The Wrong House Sitter (Kristen), Deadly Mile High Club (Annie), The Pom Pom Murders (Audrey Anderson), and Christmas Together (Ava). Dobbins took things a notch higher in 2021 with six acting roles, including Jessica in The Wrong Mr. Right, Jennifer in Women, Macy Williams in Dying to Marry Him, and Daphne in Danger in the Spotlight. She portrayed Lisa in the 2022 film Fatal Memory alongside Kate Watson.
A Look At Anna Maries Dobbins' Personal Life, Interests, and Social Media Presence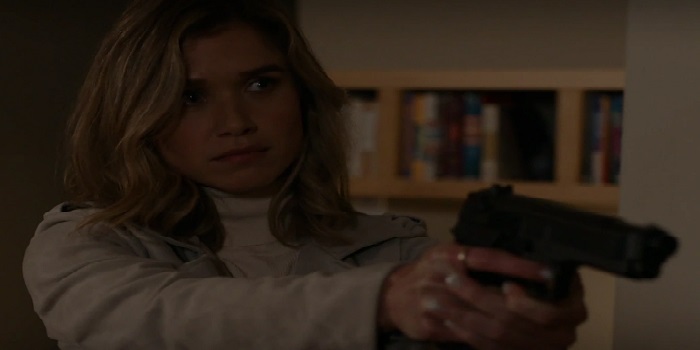 Anna Marie Dobbins was in a relationship with Jacod Fowler, but things didn't work out for the two. While she is not one to flaunt her love life all over the media space, some of Dobbins' Instagram posts indicate that she is dating Christmas Together costar Marc Herrmann. They seem to spend a lot of time together, going on trips and getting work done.
Aside from her interest in dancing and acting, Anna Marie Dobbins is passionate about mentoring young actors and dancers. She uses her socials to show support for talented youngsters. Dobbins is present on Instagram – @annamariedobbins, with over 51k followers. She also has a verified Facebook page with over 5k followers. Dobbins is not left out on Twitter, where her handle – @amdobbins91, boasts 773 followers as of June 2023.
Tell us what's wrong with this post? How could we improve it? :)
Let us improve this post!