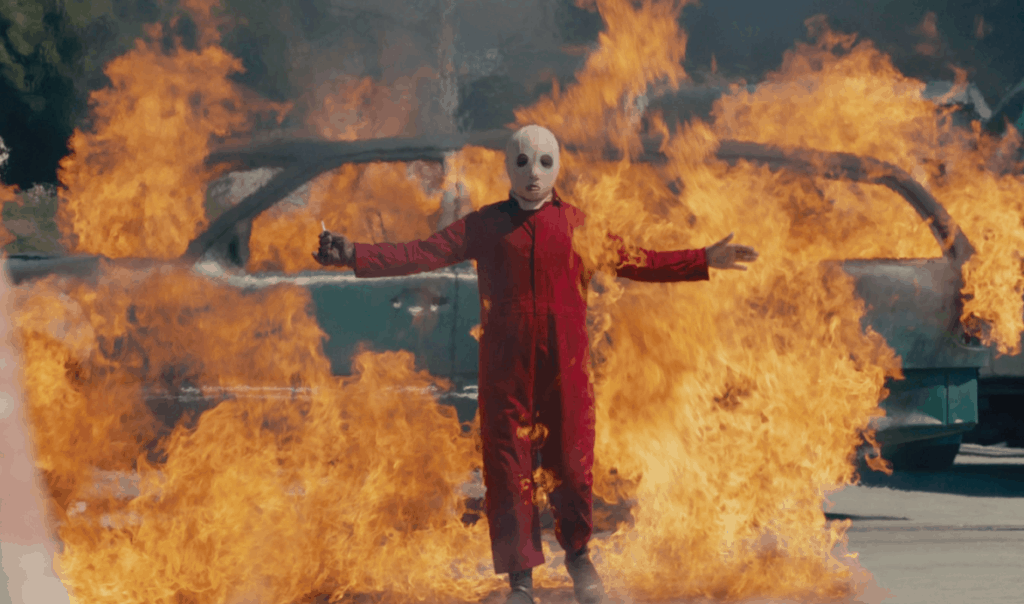 Jordan Peele's follow-up to the phenomena that was Get Out (2017) was always going to be an event in its own right. After all, that movie was universally beloved by critics (among other things, earning a near-perfect 99% on Rotten Tomatoes), ravenously devoured by fans (earning more than $176 million domestically, and over $255 million overall, on a Blumhouse-standard $4.5 million budget) and welcomed with open arms by a normally discriminating cineaste elite (coming within a hair's breadth of winning Best Picture at that year's Oscars before losing out to Guillermo del Toro's The Shape of Water). I just don't think that many people were expecting the movie to be quite this big.
Us (2019), the chilling portrait of a family (and a world) set face-to-face with their deranged doppelgangers. They are the warped, demented shadows of ourselves — our darker selves — that lurk in the night, just outside of view. The movie is genuinely exceptional. Its reviews are nearly as good as Get Out's and the world-of-mouth betrays it as just as much of a must-see as Peele's directorial debut. And, building on Get Out's success and Peele's newfound notoriety (including, among other things, his timely relaunch of The Twilight Zone), it might just prove to be an even greater cultural moment than that storied film from two years ago.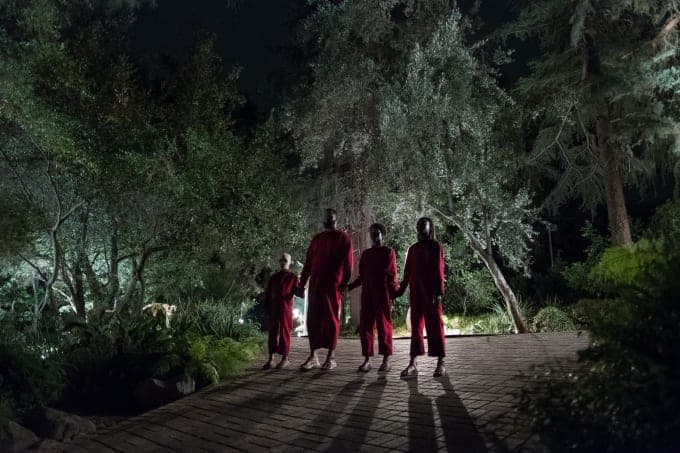 You see, Us isn't just a box office success story. It is already THE box office success story of the year (and will probably remain such for all the remaining months to come). It dominated the US box office in ways that we haven't seen for movies of this kind since maybe as far back as Psycho (1960), and is perched to continue this winning streak until something like Avengers: Endgame (2019) inevitably pushes it off the top.
Over its first three days, ticket sales for Us grew to a resounding $71.1 million dollars. And just to give that number a little perspective, that's more than half of the total $140 million raked in at the box office this last weekend. It made more than double what its nearest competition, the also-excellent Captain Marvel (2019), made at $34.2 million. In fact, Captain Marvel just passed the $910 million mark worldwide , toppling Marvel juggernauts Thor: Ragnarok (2017), Venom (2018) and Spider-Man: Homecoming's (2016) lifetime totals of $835, $855 and $880 million respectively… and Us still managed to come out on top.
With its unprecedented weekend take, Us has become the best-opening original horror movie of all time. It has become the third best-opening horror movie overall. It has even become the best-opening, original, live-action movie since Avatar (2009) a full decade ago. It's even outshining Peele's earlier magnum opus, Get Out, which "only" managed to earn $33.3 million — less than half of what Us just earned — in the same amount of time.
Keep your eyes peeled, folks, because this isn't some flash in the pan that's going away. Between its gargantuan head start, phenomenal reviews and unbeatable word-of-mouth, I think we're looking at the movie that, more than any other, will define what people mean when they talk about "2019 movies" in the future. It stands to have at least a big of an impact as Get Out did and declares Jordan Peele to be more than just a one-trick pony behind the camera. He is a viciously intelligent, wickedly creative and indomitably potent creative talent that's here to stay, and we are all too lucky to have him.
Tell us what's wrong with this post? How could we improve it? :)
Let us improve this post!