Born in Belgium in 1929, Audrey Hepburn is widely regarded as one of the most iconic actresses of all time. Despite only appearing in 34 films, Hepburn's talent and natural beauty made her a true Hollywood legend. Although she started her career as a ballet dancer, and later a model, Hepburn quickly transitioned into acting. Her captivating performances in movies such as Breakfast at Tiffany's and Roman Holiday cemented her place in cinematic history.
Sadly, Hepburn passed away in 1993 at the age of 63, but her legacy still lives on today thanks to her iconic roles in a selection of classic films. She continues to inspire generations of fans with her elegance, grace, and timeless charm. So, let's take a look into the top 15 movies from Audrey Hepburn's career.
1. Breakfast at Tiffany's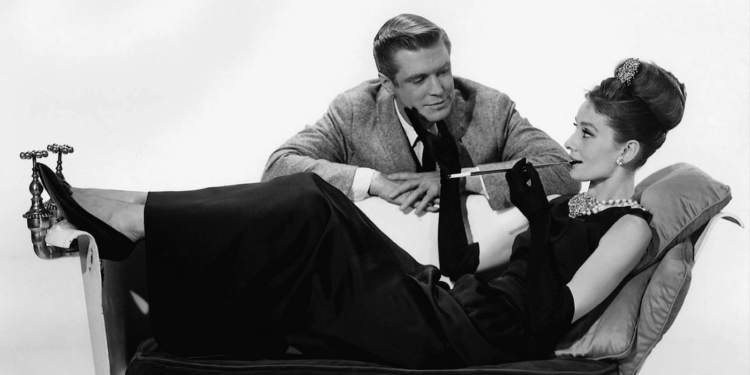 Breakfast at Tiffany's is a classic romantic-comedy film that has captured hearts for generations. Released in 1961, it tells the story of Holly Golightly (Hepburn), a young New York socialite who lives a carefree life, wandering the city and dreaming of a better future. She meets Paul Varjak, a struggling writer, who moves into her building. The two form a bond, but their relationship is complicated by Holly's past and her fear of commitment. Despite the challenges, they fall in love and attempt to build a life together.
Breakfast at Tiffany's became a beloved classic due to its witty dialogue, glamourous setting, and memorable characters. Audrey Hepburn's portrayal of Holly solidified her status as a Hollywood icon and the film ignited the career of director Blake Edwards. The classic has inspired many rom-coms that followed, making Breakfast at Tiffany's a timeless masterpiece that continues to charm audiences today.
2. My Fair Lady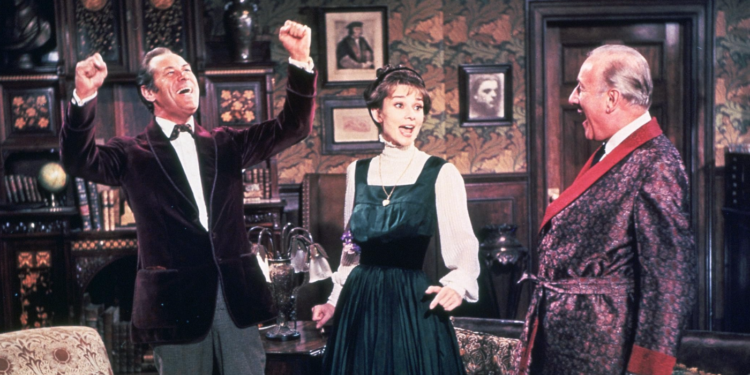 My Fair Lady is a beloved film that won eight Academy Awards and has become a classic in movie history. Released in 1964, the film is an adaptation of the Broadway musical of the same name, which was itself based on George Bernard Shaw's play, Pygmalion. The story follows Eliza Doolittle, a Cockney flower girl who is transformed into a refined lady by a phonetics professor named Henry Higgins. While the film features an outstanding cast and stunning musical numbers, what truly sets it apart is the timeless story of personal transformation and the search for identity. My Fair Lady remains a treasured film, with its unforgettable soundtrack and unforgettable characters still captivating audiences today.
3. Roman Holiday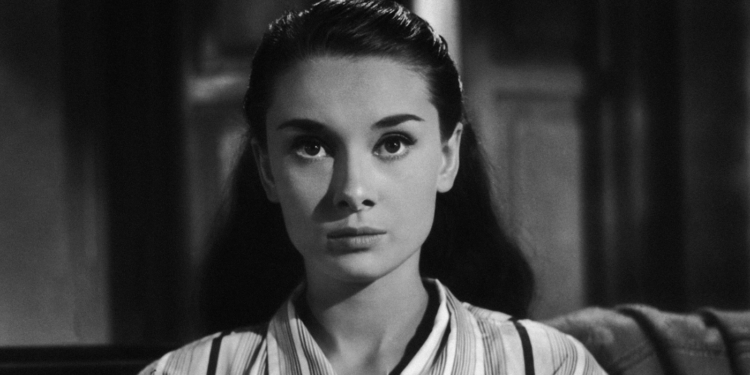 Roman Holiday is a classic romantic comedy that follows the story of Princess Ann, played by Audrey Hepburn, who escapes from her responsibilities as a princess and explores Rome on her own. During her adventure, she meets an American journalist named Joe Bradley, played by Gregory Peck, who takes her out for a day on the town. As they spend more time together, they develop a deep connection, but Joe has to reveal his true identity as a journalist, which forces them to make difficult decisions about their relationship. The film is known for its charming performances by Hepburn and Peck, as well as its beautiful depiction of Rome, which highlights the city's stunning architecture and iconic landmarks.
4. Charade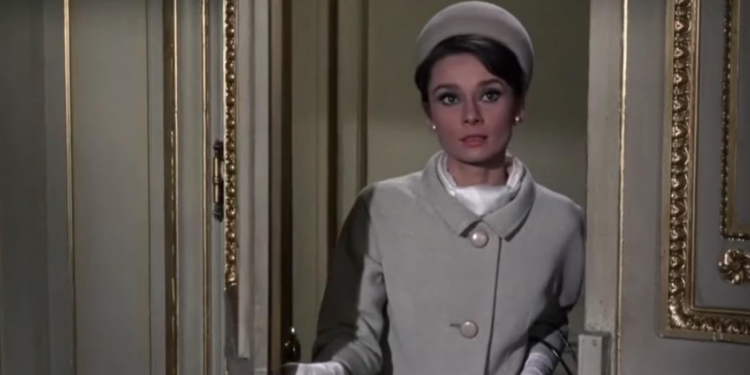 Charade is a classic mystery-comedy film released in 1963. The film stars Audrey Hepburn as Regina Lampert, a newly widowed woman who finds herself caught in a web of intrigue after her husband's murder. Alongside her is Cary Grant as Peter Joshua, a charming stranger who helps Regina as she uncovers secrets and false identities tied to her late husband's past.
Hepburn's performance is captivating as she portrays Regina's vulnerability and wit, making her a relatable and likable protagonist. The chemistry between Hepburn and Grant is electric, as they deliver witty banter and tense moments with ease. The film is a delightful blend of comedy, romance, and suspense, making it a must-watch for fans of classic cinema.
5. War and Peace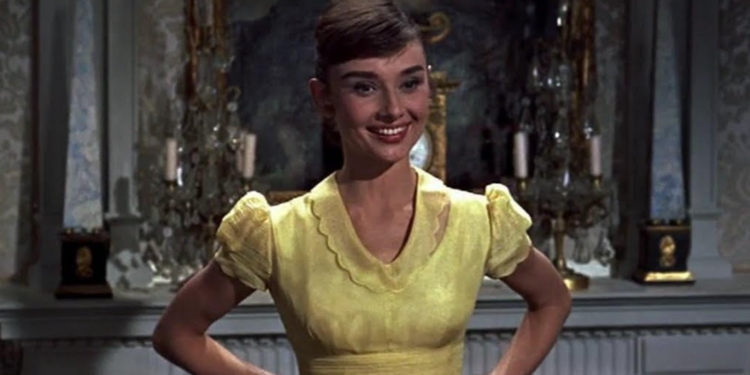 War and Peace is a 1956 film adaptation of Leo Tolstoy's eponymous novel. Starring Audrey Hepburn, the movie tells the story of five aristocratic Russian families during the Napoleonic Wars. Hepburn plays the role of Natasha, a young and innocent woman who falls in love with Count Pierre Bezukhov, played by Henry Fonda.
The film shows the contrast between the joyous life of the aristocrats and the horrors of war, which eventually touches their lives. War and Peace is a visually stunning film, with elaborate costumes and grand sets that capture the opulence of Imperial Russia. Hepburn's performance is captivating as she transforms from a carefree young girl to a mature woman who has experienced the consequences of war and the loss of loved ones.
6. The Unforgiven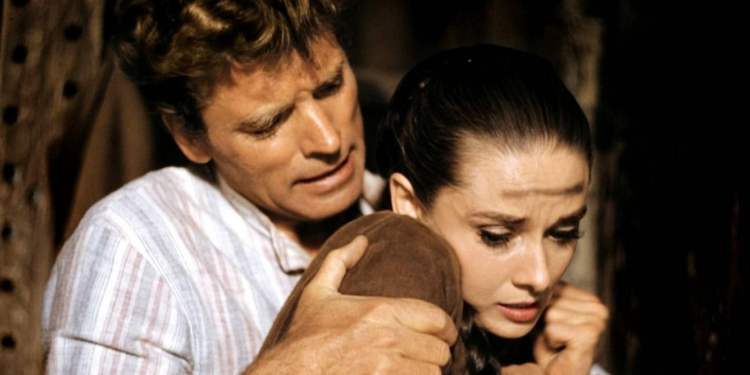 The Unforgiven, released in 1960, stars Burt Lancaster and Audrey Hepburn in a Western drama about racism and family honor. The film tells the story of a family of white settlers in Texas who discover that their adopted daughter, Rachel, is actually a Native American who was kidnapped as a baby. The revelation sparks tension between the family and the neighboring Native American tribe, who demand Rachel's return. Burt Lancaster portrays the patriarch of the family, while Audrey Hepburn brings depth and emotion to the conflicted character of Rachel.
7. How To Steal A Million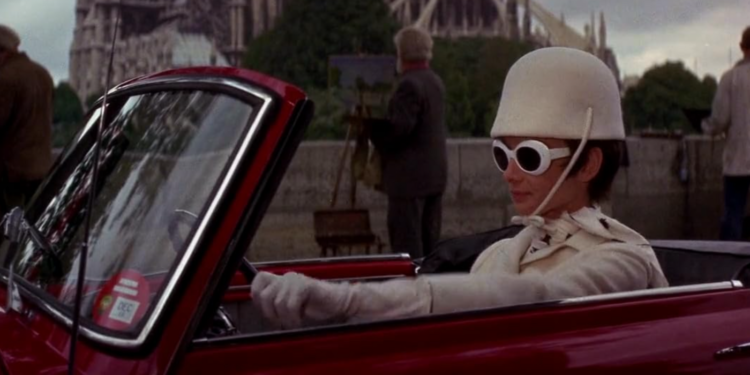 How to Steal a Million is a delightful heist comedy from 1966 starring Audrey Hepburn as the daughter of a wealthy art forger. When a painting is loaned to a Parisian museum and found to be a fake, the leading man – played by Peter O'Toole – comes to the aid of Hepburn's character. Together, they plan to steal back the forged artwork before the truth is discovered.
Hepburn's effortless charm and O'Toole's suave wit make for a charming on-screen pairing. Furthermore, the film's glorious costumes and beautiful Parisian setting only add to its appeal. Overall, How to Steal a Million is a lighthearted, witty romp that showcases Hepburn's enduring star power and knack for bringing classic Hollywood glamour to the big screen.
8. They All Laughed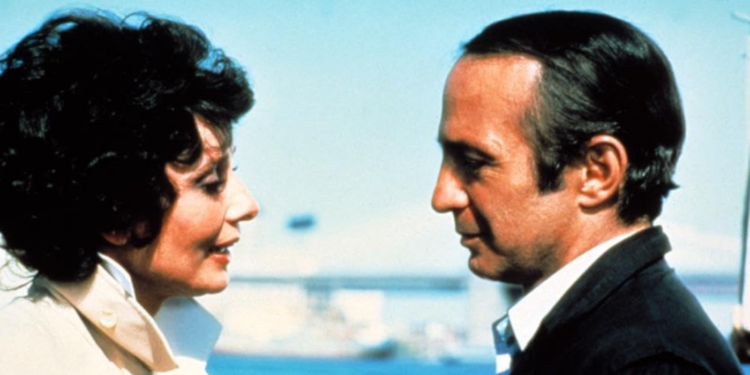 They All Laughed is a charming romantic comedy film from 1981 starring Audrey Hepburn, Ben Gazzara, and John Ritter. The story revolves around a group of private detectives who track and follow unfaithful spouses in New York City. Among them is Charles (Gazzara), a ladies' man who falls for the beautiful and elusive girl-on-the-go, Angela (Hepburn). While the detectives carry out their investigations, they find themselves entangled in a web of love, jealousy, and betrayal. The film showcases Hepburn's elegance and charisma, despite being in her mid-50s at the time of filming.
9. Always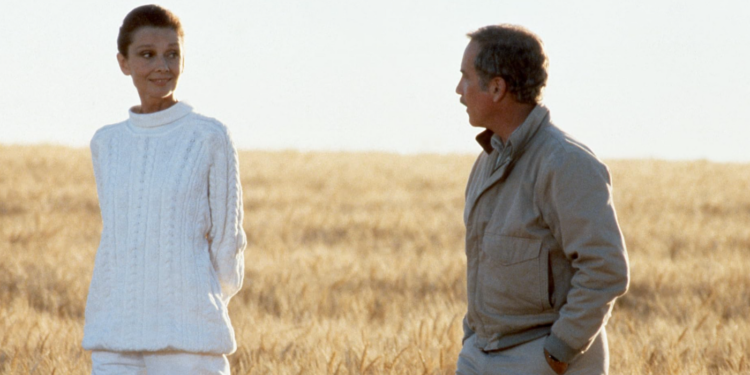 Steven Spielberg's film, Always, is a heartwarming romantic drama that tells the story of a daredevil firefighting pilot named Pete Sandich (Richard Dreyfuss), who tragically dies in a crash while trying to put out a forest fire. However, just as he crosses over to the afterlife, he is given the opportunity to return as a guardian angel to his former flame, Dorinda Durston (Holly Hunter). Together, they help out other pilots and develop a greater appreciation for the value of their love.
Despite its strong storyline and touching performances, the movie went fairly unnoticed at the box office and is largely underrated. However, one standout role comes from Audrey Hepburn in her final moment in film. Hepburn plays Hap, a mentor and guardian to Sandich in the afterlife. She showcases a touching performance that serves as a fitting end to her illustrious career before her passing in 1993.
10. Two for the Road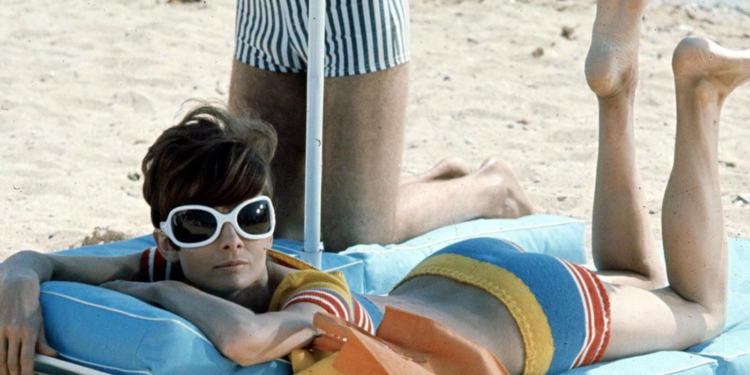 Two for the Road is a classic romantic comedy movie starring Audrey Hepburn. The film follows the story of a couple, Joanna and Mark, and their journey through love, marriage and ultimately, their failed attempts at staying together. The movie is unique in its approach as it jumps back and forth in time, showing various points in their relationship. Hepburn's flawless performance and undeniable charm make her the perfect lead for this film. Two for the Road is also believed to have been a big inspiration on Noah Baumbach's heartbreaking modern classic, Marriage Story.
11. The Children's Hour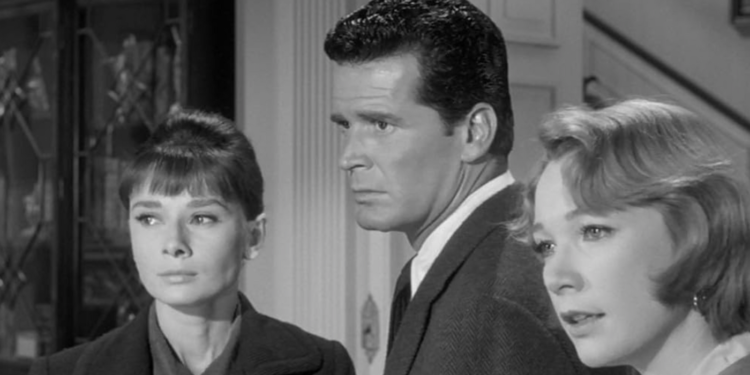 The Children's Hour is a 1961 drama film directed by William Wyler. Based on the play of the same name by Lillian Hellman, the film tells the story of two schoolteachers accused of having a lesbian relationship by one of their students. The accusation leads to a series of devastating consequences, including the loss of their reputation, friendships, and careers.
Hepburn's performance as Karen Wright, one of the school teachers, is particularly noteworthy. She portrays a woman struggling to maintain her dignity in the face of false accusations and societal judgment. Furthermore, The Children's Hour is a thought-provoking commentary on the power of gossip and the damage it can cause, particularly to those who are different from the norm.
12. Wait Until Dark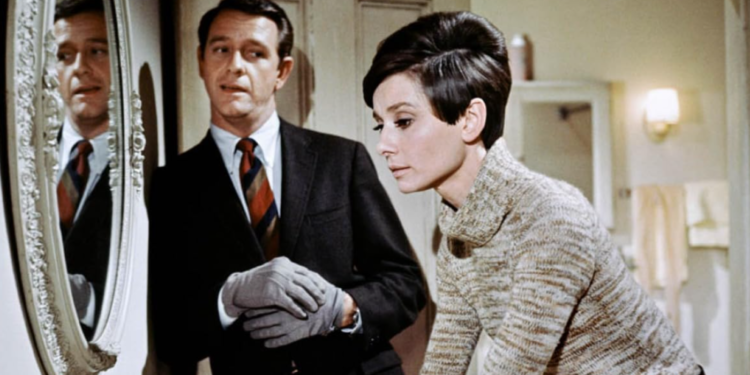 Wait Until Dark is a gripping thriller film that stars Audrey Hepburn as a blind woman named Susy. On one fateful evening, Susy must navigate her way through a terrifying game of cat and mouse with a group of criminals. After the break into her home, she soon realizest they are trying to steal a stash of drugs hidden in her apartment.
Wait Until Dark was a significant turning point for Hepburn, as it marked a departure from her previous lighter roles and showcased her range as an actress. Her portrayal of Susy was haunting and intense, and her vulnerability as a blind woman added to the tension of the film. Wait Until Dark also heavily inspired the movie Don't Breathe, with both films featuring blind protagonists fighting for their lives against dangerous intruders.
13. Bloodline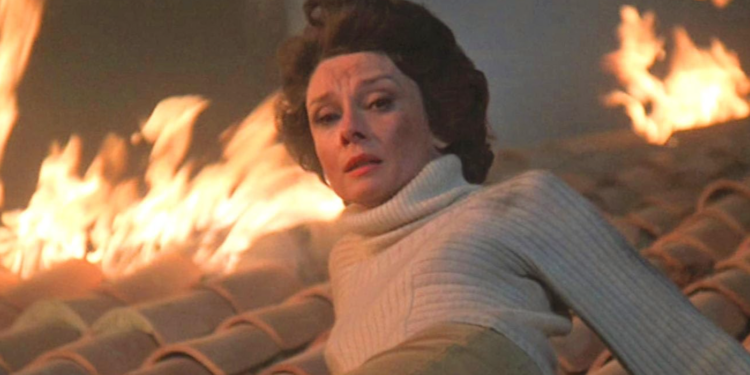 Bloodline is a captivating thriller movie forefronted by Audrey Hepburn. The film centers around Elizabeth Roffe (Hepburn), who inherits her father's pharmaceutical empire after his mysterious death. However, as she delves deeper into the company's affairs, Elizabeth uncovers a web of deceit. These hidden agendas threaten not only her own life but the future of the company as well. With Hepburn's understated elegance and emotional range, Bloodline is a an underrated thriller that slipped under the radar.
14. Robin and Marian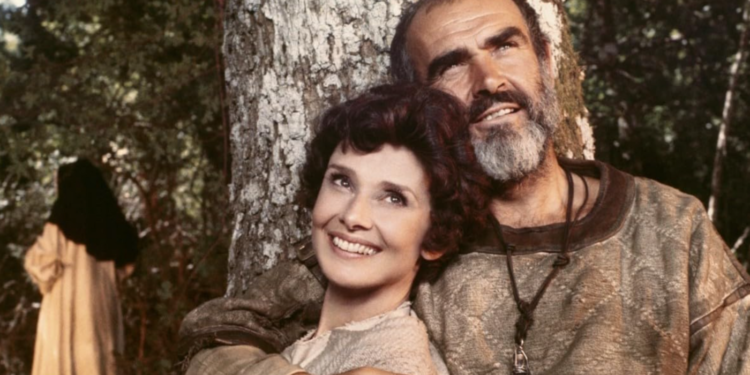 Robin and Marian is a romantic adventure film starring Sean Connery and Audrey Hepburn. The film is set in the late 12th century, where Robin Hood (Connery) returns to England after many years of fighting in the Crusades. However, Robin finds out that his love interest Marian (Hepburn) is now living in a convent, and is about to take her vows.
Unable to resist Marian's charm, Robin decides to embark on one final adventure with her. The film is a touching love story that also explores themes of loyalty, betrayal, and the passing of time. Sean Connery and Audrey Hepburn's performances are both mesmerizing, bringing depth and emotion to their characters. Robin and Marian is a classic film that will likely enchant audiences for some time with its timeless romance and adventure.
15. Paris When It Sizzles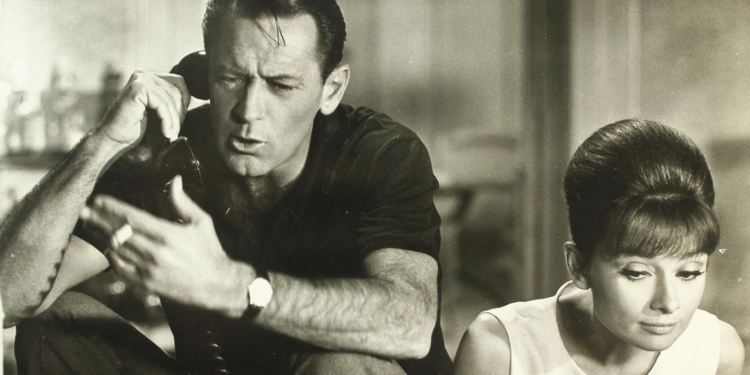 Paris When It Sizzles is a romantic comedy film released in 1964 from filmmaker, Richard Quine. Audrey Hepburn stars in the movie as Gabrielle Simpson, a typist hired to assist a struggling screenwriter named Richard Benson (William Holden). Taking place in Paris, the film sees Richard plunge into a dream world as he is given two days to complete the screenplay. To that, Gabrielle acts as his muse and an endearing bond is soon blossomed.
Tell us what's wrong with this post? How could we improve it? :)
Let us improve this post!