Brianna Monique Danielson, professionally known as Brie Garcia (Brie Bella), is a celebrated figure in the world of professional wrestling and television — especially in WWE. Born on November 21, 1983, Brie Bella rose to prominence alongside her identical twin sister, Nikki Bella, in WWE as The Bella Twins from 2007–2023. The duo made waves in the wrestling scene, with Brie earning the title of a one-time WWE Divas Champion.
They were also inducted into the WWE Hall of Fame in 2021. On the small screen, both twins were featured in Total Divas and Total Bellas. From humble beginnings in San Diego to international acclaim, Garcia's journey is a testament to tenacity and passion. Currently, Brie Bella is focused on her family (she has a daughter she's taking care of). Her latest appearance in WWE was in 2022. Let's extract the ten most major and memorable moments from her WWE journey.
1. Her Debut in WWE That Began With a Feud with Victoria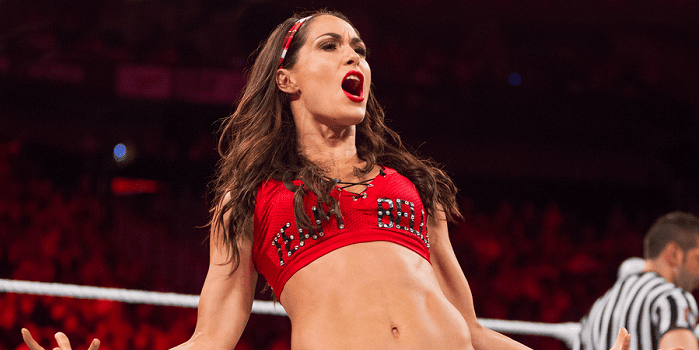 In November 2008, Brie Bella took her first steps into the WWE. Her debut led to a quick rivalry (in Smackdown) with Victoria (also known as Lisa Marie Varon). Victoria actually lost to the debuting Bella. Brie disappeared under the ring during the match, emerged again appearing refreshed, and won. This intense showdown proved Brie's mettle as soon as she had started. This feud continued and she even had a dual fight with Victoria and Natalya later on (alongside Maria).
2. Participation in a 25-Diva Battle Royal to Crown Miss WrestleMania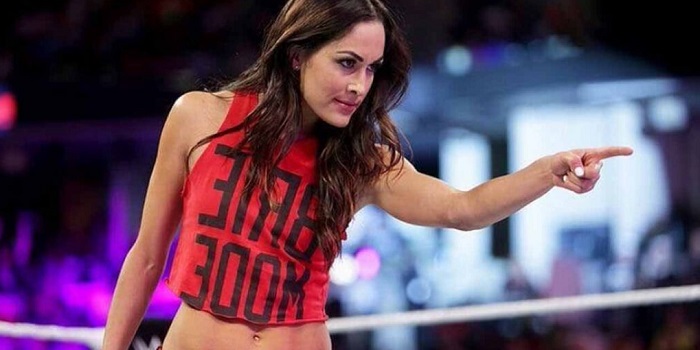 April 5, 2009, marked Brie's WrestleMania debut. She joined 24 other formidable Divas in a lively battle royal. The stakes? The illustrious title of Miss WrestleMania. It was a memorable night in her wrestling journey. She didn't win though but watching fierce and fit women fight in WWE is always fun. Especially when there's a Bella twin involved.
3. Winning Her First Divas Championship by Defeating Eve Torres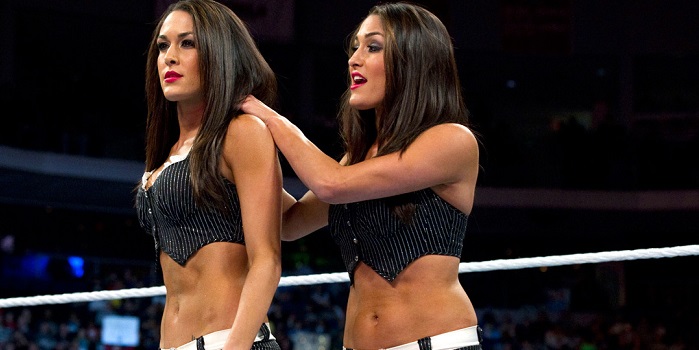 Brie Bella made a striking statement on Raw on April 11, 2011. She toppled the formidable Eve Torres to clinch her first Divas Championship. This win firmly established Brie as a key player in the Divas division. It was also the first time either one of the Bella twins had held a WWE championship.
4. Losing the Divas Championship to Layla in Her First Defense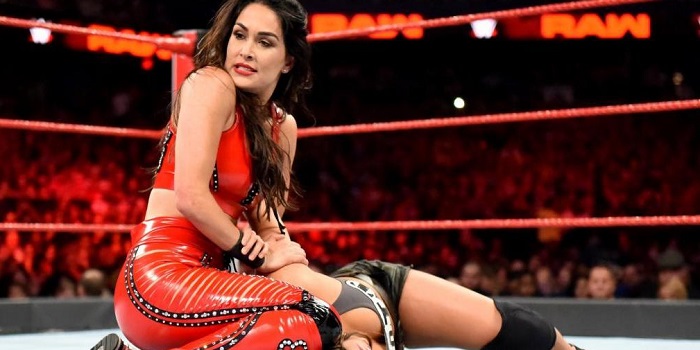 On April 29, 2012, at Extreme Rules, Brie tasted defeat in her first title defense. Layla El snagged the Divas Championship in a tight, compelling match. It must have taught Brie the unforgiving nature of championship defenses.
5. Return to WWE Alongside Nikki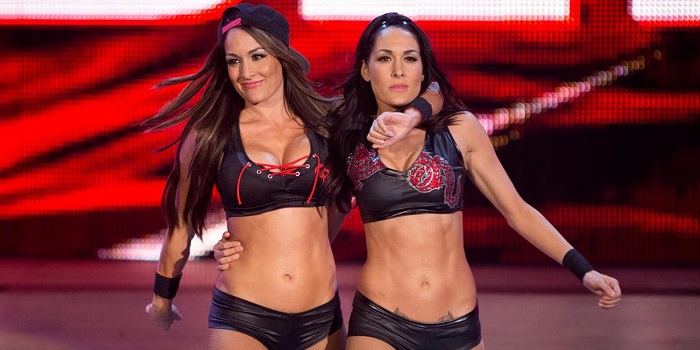 On March 11, 2013, the WWE Universe welcomed back Brie and Nikki Bella after almost one year. Their return injected fresh energy into the Divas division and promised more exciting confrontations. The return was shown in a backstage segment with Team Rhodes Scholars (Damien Sandow and Cody Rhodes).
6. Competing Against AJ Lee for the Divas Championship in a Significant Feud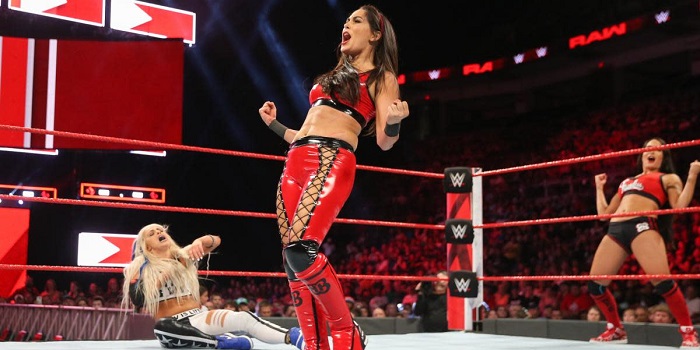 October 27, 2013, brought a challenging face-off for Brie Bella. She stepped into the ring against the formidable AJ Lee. However, she wasn't able to win. Nikki, too returned to action in a Smackdown fight and lost to Lee. Both twins lost to AJ Lee in a singles competition. Later on, the Divas Championship at Wrestlemania XXX was also won by Lee.
7. Facing Stephanie McMahon in a Highly Publicized Match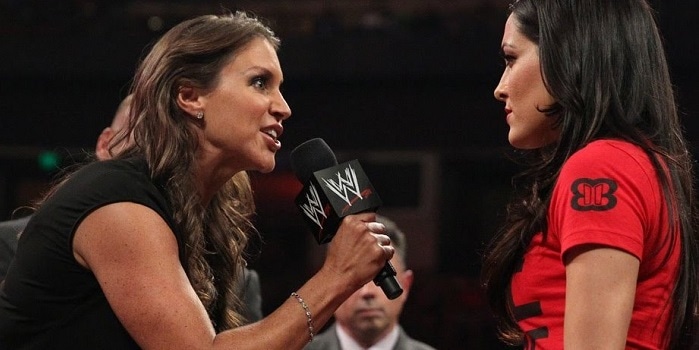 At SummerSlam, Stephanie McMahon defeated Brie Bella in her first match in ten years. It was a highly publicized match and fans from both sides were impatient. The match ended in a brutal twist when Nikki Bella (Brie Bella's identical twin) jumped in to attack her sister and helped McMahon win.
8. The Iconic Nikki Bella vs. Brie Bella Hell in a Cell Fight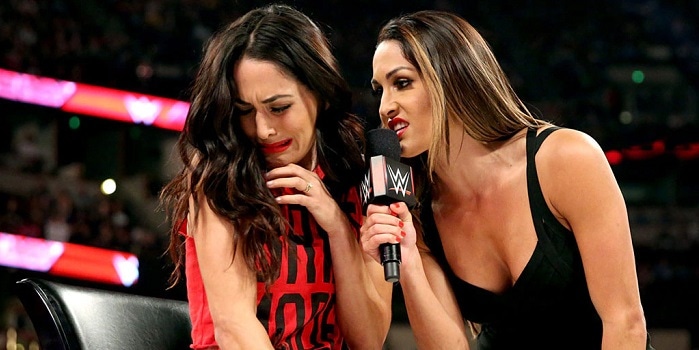 After Nikki Bella attacked her sister to help Stephanie McMahon win, it led to a match between the twins at Hell in a Cell. The loser was forced to become the winner's personal assistant for 30 days. Guess what? Nikki defeated Brie. Real or not, it was another intense match that had viewers at the front of their seats!
9. Securing a Win for Team Total Divas in Her Last Match Before Retirement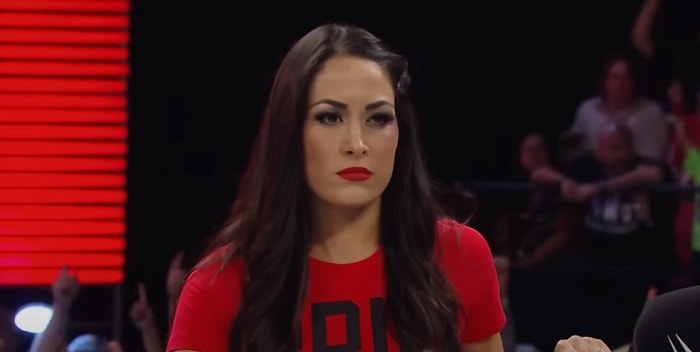 On April 3, 2016, at WrestleMania 32, Brie Bella delivered a memorable performance for her team. In her final match before stepping back from the ring, she helped Team Total Divas achieve a victory. This defining moment sealed her legacy as a competitor and a team player.
10. Participation in the 2022 Women's Royal Rumble Match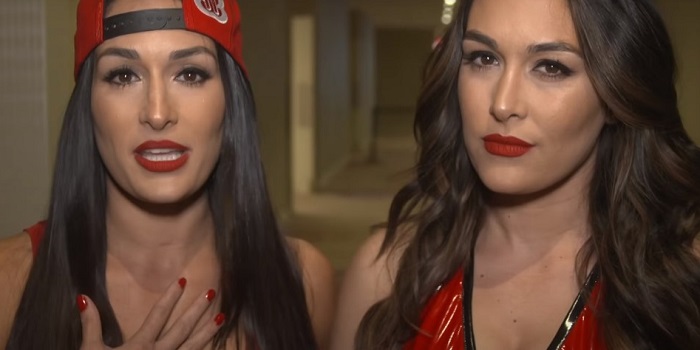 Brie Bella made a notable appearance on January 7, 2022, on SmackDown, competing in the 2022 Women's Royal Rumble match. Despite her retirement, Brie returned to the ring, and she announced it way before too. This was probably done by the management to generate hype for the event. Brie Bella finished #19 in 2022 Royal Rumble.
Tell us what's wrong with this post? How could we improve it? :)
Let us improve this post!