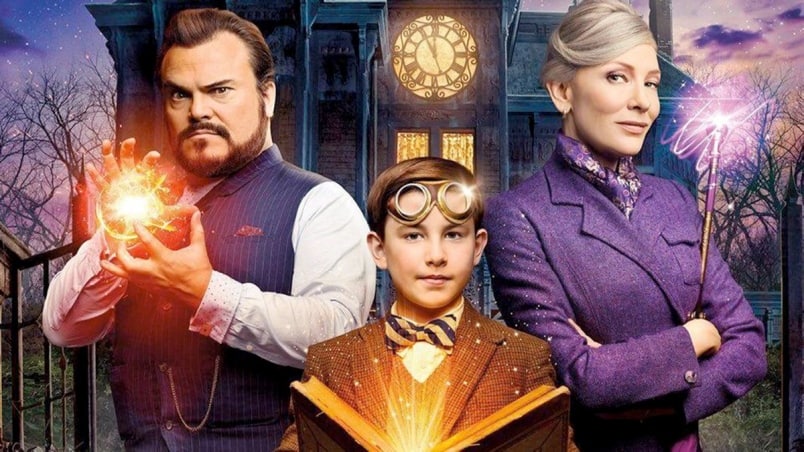 Ever since Harry Potter first hit the movie scene, and especially since it left, studio executives have been scrambling for the next big thing in youth fantasy movies. For a while it was sort-of subsumed by the Hunger Games movies, and later by its imitators, but nothing ever quite filled that same, hungering niche of witchcraft and wizardry that left a gaping, lightning scar-shaped whole in audiences hearts since the last lingering chord of John Williams' iconic score died out all the way back in 2011.
Maybe that's why they couldn't stop themselves from making all of those insufferable prequels. Fantastic Beasts and Where to Find Them (2016) was bad enough, but I honestly can't imagine how I'm going to make it through Johnny Depp's tiresome shtick in The Crimes of Grindelwald (2018). It's also the basic reason why we've had to sit through the likes of Percy Jackson and The Golden Compass while Hollywood tries to figure out the next-best way to cash in on the Potter phenomenon.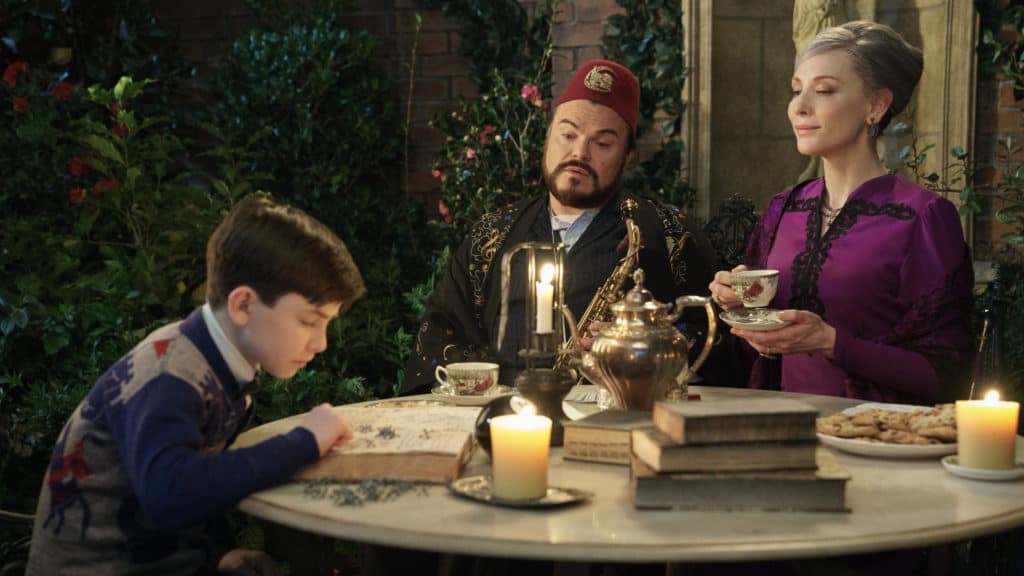 The latest among these Potter-chasers comes from a pretty old-school source, The House with a Clock in Its Walls, a 1973 novel by John Bellairs. If you didn't know any better, however, you could easily be excused for thinking it was just another trend-chaser, shamelessly ripping off Rowling's tried-and-true formula to magical success. Because in the typically Potter-esque fashion, the story follows a young boy (Owen Vaccaro) who moves in with his eccentric uncle (Jack Black) after his parents die in a car crash. Orphaned and unsure of himself, he immediately takes to wizardry (warlockery?) upon discovering that his uncle is actually a warlock and can teach him how to conjur magic himself. After accidentally raising an powerful (and formerly dead) magical adversary, he uses his guile and nascent magic to save the world from a sorcerous genocide.
So, yeah, it's basically Harry Potter. You've got your orphaned kid. You've got your magical "school" (although here it's definitely more of a home school). You've got your presumed-dead Dark Lord. You've got your coming of age in a world of Muggles that both hate and fear you (if they even know what's going on with magic in the first place).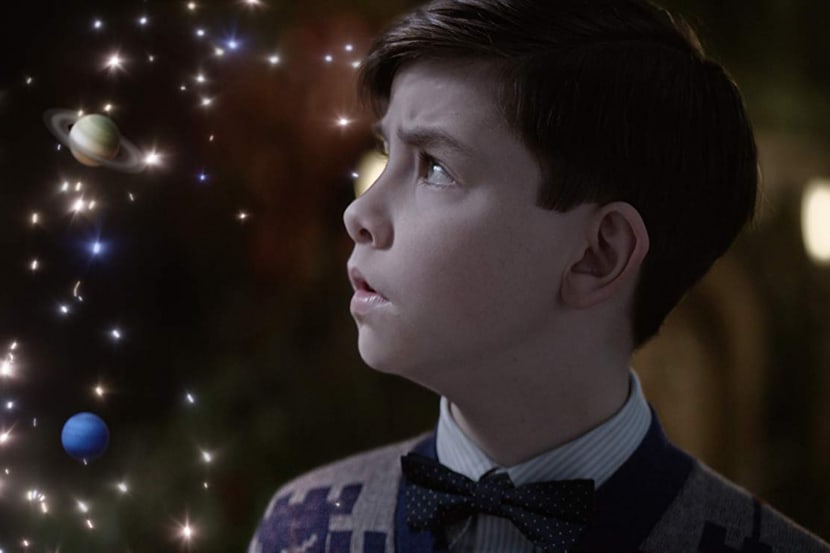 And when all is said and done, The House with a Clock in Its Walls isn't all that spectacular of a movie. Despite its heightened pedigree, it simply isn't a proper successor to Harry Potter. It doesn't quite capture that same sense of childhood wonderment at the magical happenings just under the more mundane surface of suburbia. The arc of its story doesn't have the same sense of epic, scaled-up adventure and discovery. None of its characters represent the same kind of close-knit bond that was so crucial to Rowling's "big three." The action is scaled down for younger audiences and its cast, though commendable in their own right, is no comparison for the legendary thespians at play across the eight great Potter films.
But that's alright. Despite their many, many, many superficial similarities, The House with a Clock in Its Walls isn't trying to be on Potter's same wavelength. It's a lot more innocent fun, dealing with a lot tamer stakes (even if those stakes do involve the end of the world). It's close to what And the Sorcerer's Stone (2001) was going for, but not even then. In a lot of ways, it mixes elements of that and Goosebumps (2015) and a few other family-friendly odds and ends to create something that doesn't ever exactly sync up to what else is out there: a bit lighter, a bit more fun, a bit more accessible.
There really is a lot to like here, even if it never quite rises above the level of "sillier Harry Potter." The cast is all game for whatever antics are thrown on the screen in any given moment. The kid, especially, is great here (which isn't something that can often be said of a child actor). The special effects set design are all really fun, like something out of a ghost story that you don't mind telling to your littlest ones. The plot is suitably-sized for a single film (unlike, say, the sprawling epics that eventually consumed the Harry Potter movies), although there is evidently plenty of source material left to make a few more of these things.
I won't say that The House with a Clock in Its Walls is anything special, or even a must-see, but it is a fine film that you might have passed over and will delight children as the weather turns cold and the nights grow long. It's the perfect age-inclusive spooky movie for October, right up there with Goosebumps and Hocus Pocus (1993). And that, as far as I'm concerned, is well worth a look.
Rating: 3/5