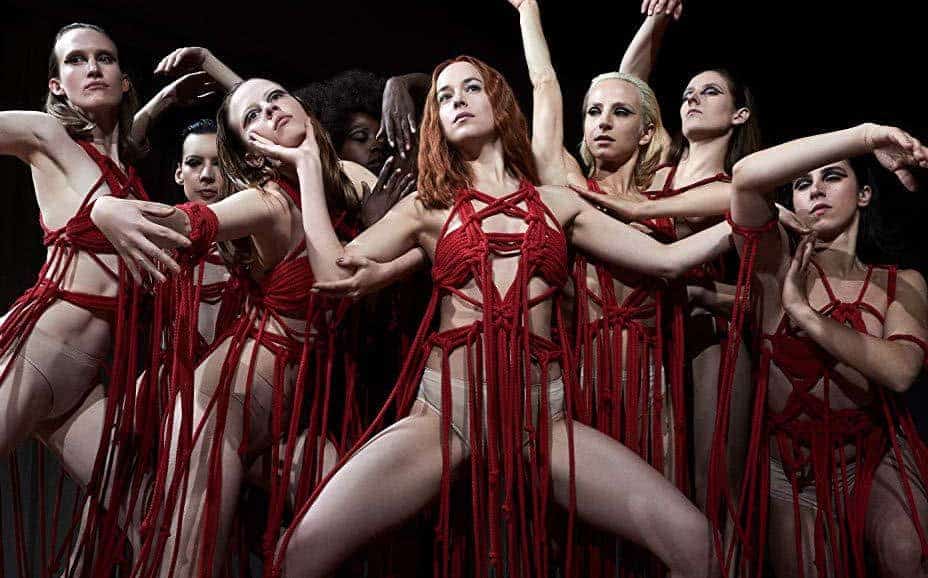 Critics often get accused of being fundamentally different from "ordinary" moviegoers. Usually this is weaponized by indignant movie-goers who can't understand how somebody could love something like The Neon Demon (2016) but hate something like Batman v Superman: Dawn of Justice (2016) which came out the same year and whose minority of defenders is multitudes larger than the tiny subset of moviegoers who have even heard of the Nicholas Winding Refn horror film.
And for as much as so-called elitist critics' tastes actually do line up with the larger moviegoing population — just look at the critical consensus for any of the Marvel movies for proof of that — even I can't argue against the idea that many critics are just looking for something different than many non-critics. And while I will absolutely sing the praises of movies like The First Purge (2018), Teen Titans Go! to the Movies (2018) and Fast & Furious (2009), which is easily the best installment in this shockingly excellent series, I can't deny that I am unquestionably a champion of the weird, bizarre and altogether out-there films that the average Joe can't help but loathe.
Take, for instance, Mother! (2017), undoubtedly the most divisive movie of last year (and, more than likely, the 21st century). The film was reviled by audiences — the few that actually saw the movie, that is — with many giving up on it halfway through and walking out of the theater. Critics were sharply divided, so much so that in the film's marketing campaign abruptly pivoted in the weeks following its release, brazenly calling it "the most controversial movies in decades" and pitting rave and rotten reviews of the film side-by-side.
But I saw the movie before the fallout of its opening weekend. I bought my ticket to the movie day one of its release, knowing absolutely nothing about it other than who directed it (the incredible Darren Aronofsky), who starred in it (the exhilarating one-two punch of Jennifer Lawrence and Javier Bardem) and just how damned cool their oil-painting posters were (one in which Jennifer Lawrence offers prospective moviegoers the still-beating heart she just pulled from a gaping wound in her chest, the other in which a sitting Javier Bardem is consumed in Hellfire). I hadn't the foggiest idea of what the movie was actually about (and, quite frankly, I didn't want to know). I just knew, based purely on the talented men and women responsible for its creation, that I'd probably like it.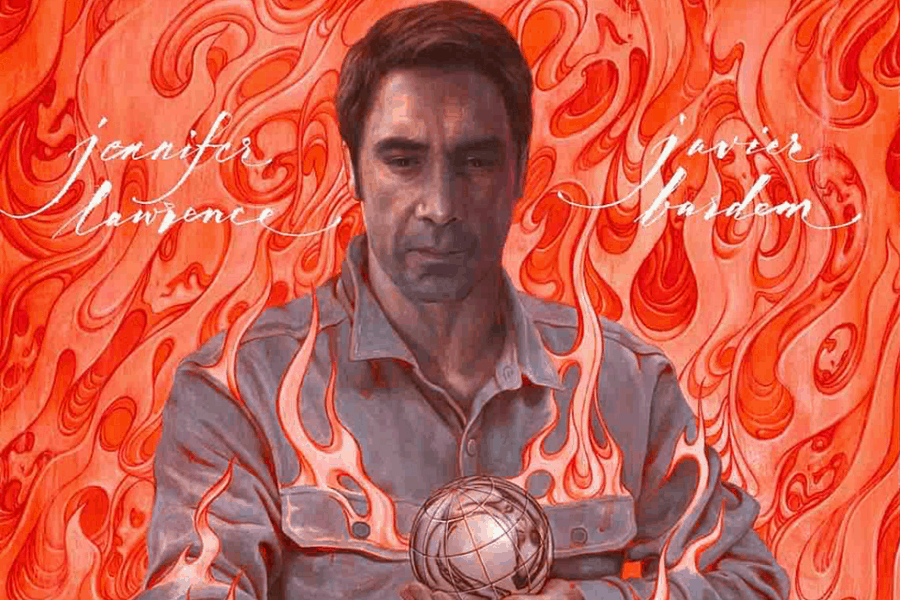 As it turned out, I more than simply "liked" it. I loved it! It immediately grabbed me by the throat and proceeded to throttle me around for the 121 minutes that followed it. That night, I drove home in utter silence, trying in vain to make sense of the grotesque story I just subjected myself to. And when all was said and done, it easily topped my year-end list of favorite movies.
Needless to say, I am not most people. I'm far too enamored by arthouse showcases to ever be considered "just another moviegoer" while at the same time I'm too giddily obsessed with the latest blockbusters to ever buy my way into the critic's cabal that most people on the internet seem to think is controlling Hollywood like some kind of cinematic illuminati. It's what I like and that's good enough for me.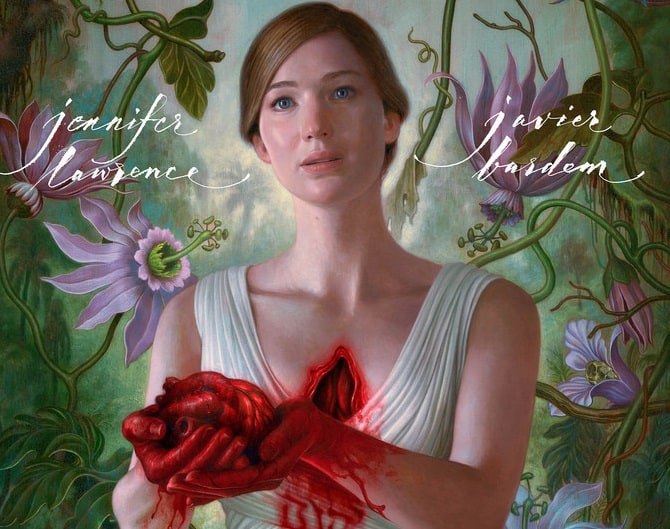 And now, like the old timer with his rheumatic joints, I feel a change in the wind. A storm's brewing the likes of which I haven't felt since Mother! came rolling in through the hills. And God help us, it's going to be a doozey.
One of the big question marks hanging over 2018 has been the ill-considered (if gorgeous-looking) remake of horror icon Dario Argento's iconic horror film Suspiria (1977): a movie about a witch (one of "three mothers" spread throughout the world) terrorizing the students at a prestigious ballet academy. I always thought that the movie was well-enough, all things being equal, but there's no denying the grip it continues to hold over the world of cinema (and the horror fandom in particular). It is one of the seminal works of genre filmmaking, and second passes at those by American studios almost universally end in disaster.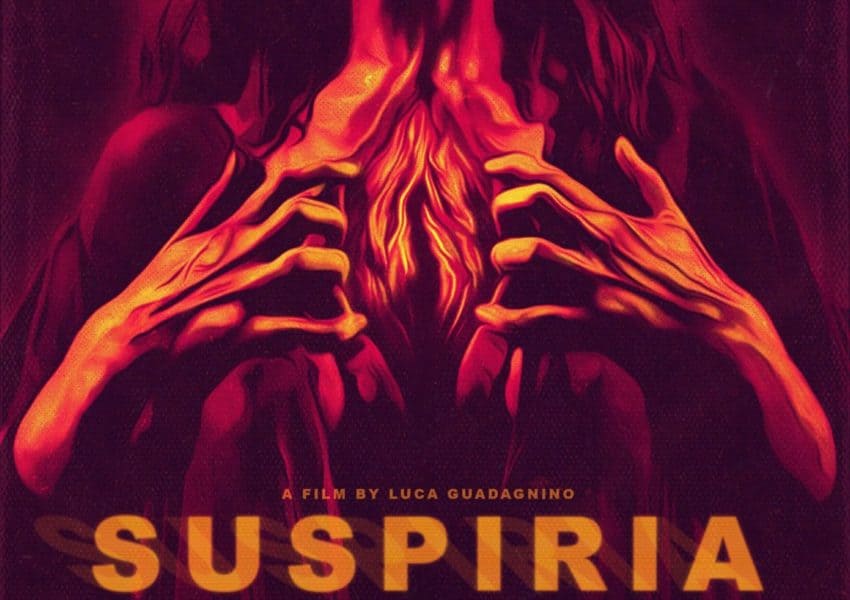 Despite everything going against it, however, most people were won over following the release of its frankly excellent trailers. Creepy, engrossing and aesthetically fascinating, the film promised both an expansion and reimagining of the horror classic that both honored the original film while taking its admittedly thin story in new and exciting directions.
But then came the Venice Film Festival. Then came the first reviews.
The critical response to Suspiria (2018) thus far has been divisive, to say the least. It is, for instance, currently sitting on a "rotten" 53% on Rotten Tomatoes: less than what even the legendarily contentious Mother! was able to whip up from its reviewers. Actual opinions range from it being "savagely beautiful" to being "a parodic choreography of violence."
For better or for worse, many who've seen it agree that it's "less a remake of the original than it is an estranged sibling." Reactions range from it being far superior to the original to its director "thinking too much and feeling too little" to some believing that it outright "condescends to the horror genre." Everybody from its most enthusiastic champions to its most outspoken critics agrees, though, that it is unpleasant, transgressive and less "scary" than it is "unpleasant."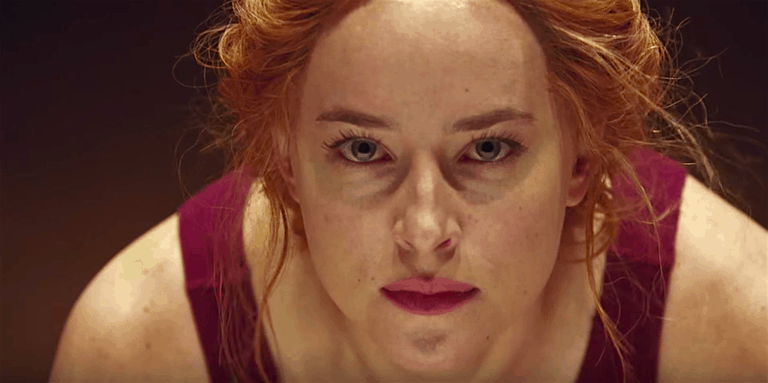 Judging from these initial take-aways, I think it's safe to say that Suspiria will not, in fact, be the second coming of… well… Suspiria. It will be mostly hated, sometimes loved and always, always panned over for the now sacrosanct qualities of the original. It will not, in fact cannot, possibly begin to measure up to its storied predecessor simply because critics and audiences alike will never let it. It will be a contentious hallmark of the fall season and doubtless fail to really secure more than a cult audience for itself when all is said and done.
And yet… I've done this whole song and dance before: last year, in an empty theater watching Jennifer Lawrence get disabused like some grotesque retelling of The Giving Tree. While it may not be the second coming of Argento's belovedly dark fairy tale, it holds all the promise of being a repeat of that amazingly unnerved Aronofsky feature. And I bet when the dust is settled again at the end of the year, it just might crawl its way to the top of my good graces.