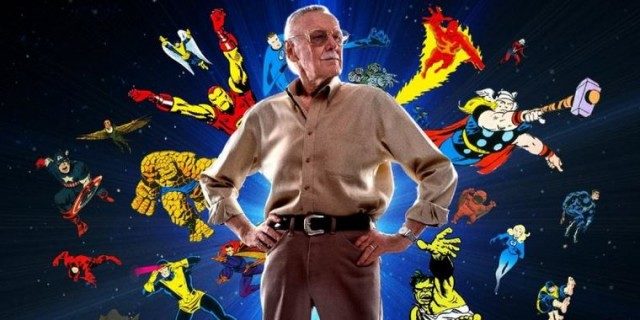 It's always hard on us — collectively, as a society — when a beloved figure, one who has brought boundless joy into the live of so many people, dies. Whether the passing was sudden or expected, coming in the prime of their life or at its tail end, it's never easy.
And these last few years have been especially hard in that regard. Between the reckless abandon with which the world seems to be going to Hell and the increasing age of a seminal generation of entertainers, many singularly great and talented individuals have left us at the precise moment that we've needed them most. We lost Robin Williams. We lost Gene Wilder. We lost George Romero, David Bowie, Tobe Hooper, Satoru Iwata and Wes Craven.
We have lost the music makers. We have lost the dreamers of dreams.
Earlier this week, it looked as if we were about to lose Stan Lee: the beloved face of Marvel Comics, who helped co-create nearly all of the now-iconic superheroes that have defined an entire generation of Hollywood blockbusters. He was rushed to the hospital due to an irregular heartbeat and is currently in stable condition, although he has been kept there for precautionary observation.
According to his representative, "Stan is doing well and feeling good. He is staying there for a few days for some check-ups as a safety precaution." This is surely a relief to his legion of fans, many of whom owe his peerless imagination for many of their favorite characters. From the X-Men to the Fantastic Four to Spider-Man to the Avengers, Lee has had a hand at shaping Marvel comics from its shift to superhero stories and over the course of the ensuing decades. Now 95-years-old. It doubtless won't be for much longer that we will have the luxury of seeing him cameo in every new Marvel release.
For now, though, it's enough that he is fine and apparently doing well. I, for one, wish the Marvel icon a swift recovery and many pleasant years ahead of him.
Tell us what's wrong with this post? How could we improve it? :)
Let us improve this post!