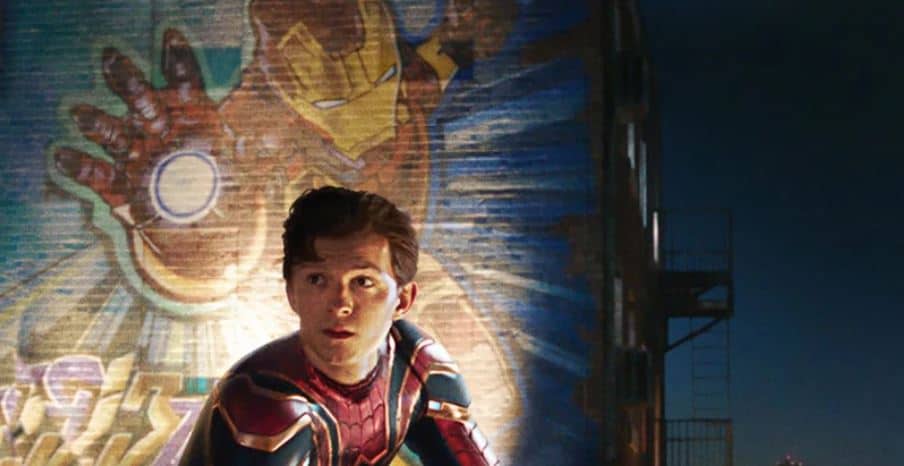 I've always found that the hardest part of writing isn't the ending (which carries with it all the weight of the preceding paragraphs) nor the meaty middle (where all of the most important points are made and elaborated on). Rather, it's the beginning: staring down those first few empty pages — white noise staring straight back at you — and having to figure out what to make out of all of this nothing. Sure, I may have written on this particular topic before (I have, in this case for instance, written extensively on the MCU and previous Spider-Man movies quite extensively). In some ways, it might be a direct continuance of some of those earlier works: building on certain ideas and themes whose initial groundwork was laid out weeks, months or even years in advance. That doesn't matter, however, when I'm never-the-less staring down those blank stretches of nothingness once again, at a loss for what to say and, most importantly, how first to say it.
In releasing Spider-Man: Far from Home (2019) in the immediate aftermath of Avengers: Endgame (2019), this is the very same issue that faced Marvel Studios: how to build something from the vast nothingness where once the Infinity Saga, now enshrined in the sacrosanct canon of phases past, stood in all its glory. It's a problem that the mega-franchise hasn't faced in over a decade, when they first had to figure out Iron Man (2008) in order to start the ball rolling on this whole crazy venture, the then-labeled "Marvel Experiment."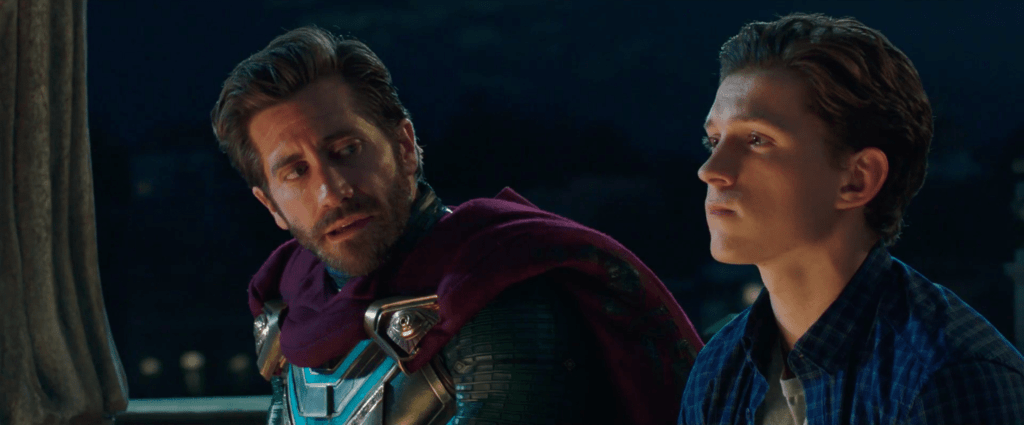 Avengers: Endgame was just that: not just AN end, but THE end — the end of the third production cycle of MCU, the end of the Infinity Saga, the end of the original Avengers, the end of the MCU… or at least, the MCU borne out of the madcap imagination of late great Stan Lee. It didn't matter that there were 22 movies worth of material to build on, constituting more than a decade of the very pinnacle of blockbuster filmmaking. It didn't matter that there was a brand-new status quo to explore, and new character dynamics to play with inside of that new status quo. What mattered is that it was that same old dreaded Page 1 staring back at them — apotheotic white space — and nothing more.
But, of course, "every new beginning comes from some other beginning's end," and what filled that once-blank space was Spider-Man: Far from Home: a bold, arresting and deeply gripping film that makes a point of addressing that very legacy that the film is coming of: Endgame, Iron Man (2008), The First Avenger (2011) and the first Avengers (2012). So how did the movie do? Let's start at the beginning.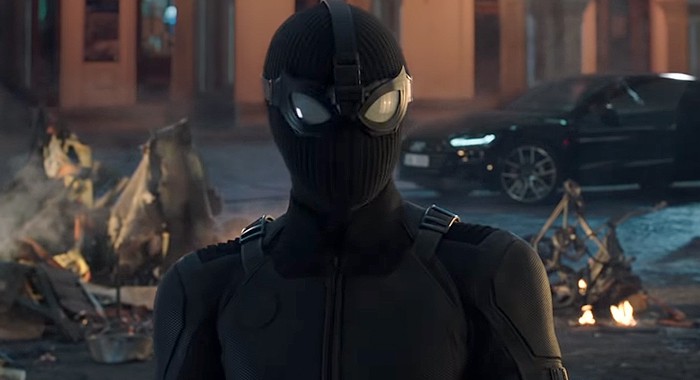 As the film opens, the world is still reeling from the revelations of the Avengers' final battle against Thanos. Those who had been snapped out of existence are now returned, and many of the heroes of the past decades have passed on. The world needs a new Iron Man and Tony Stark's heir apparent, everybody's friendly neighborhood Spider-Man, is resoundingly not up for the task. Weighed down by the shoes that he's expected to fill, all Peter Parker wants to do is have fun on an ordinary, heroics-free class trip to Europe, confess his feelings to his classroom crush and kiss her at the top of the Eifel Tower. Fate, and SHIELD director Nick Fury, have other plans for him however. Enlisted to help Fury's latest superhero heavyweight, Quentin Beck — the mysterious Mysterio — Parker finds himself caught between a rock and a hard place: having to juggle his would-be normal teenage life and the heavy responsibilities that come part and parcel with his powers.
In many ways, this movie's predecessor, Spider-Man: Homecoming (2017), was very much the working blueprint for what we could expect from an MCU Spider-Man movie: a pared-down superhero adventure told through the lens of familiar, 80's-inspired high school coming of age dramadies much in the vein of John Hughes. The world-ending stakes we've grown accustomed to by Avengers movie after Avengers movie are scaled down to be much smaller, and yet so much more intimate. The lives laying in balance might be just the classmates you have, at best, mixed feelings on (or even just that one girl you happen to like), and not the fate of the entire world, but that doesn't mean that the outcome of saving them is any less meaningful to you when all is said and done. Like Ant-Man (2015) after Age of Ultron (2015), the lowered stakes are a welcome change of pace and helps to keep the lives of these characters in balance against the innate epic-ness of the tri-annual team-ups that they get swept-up in.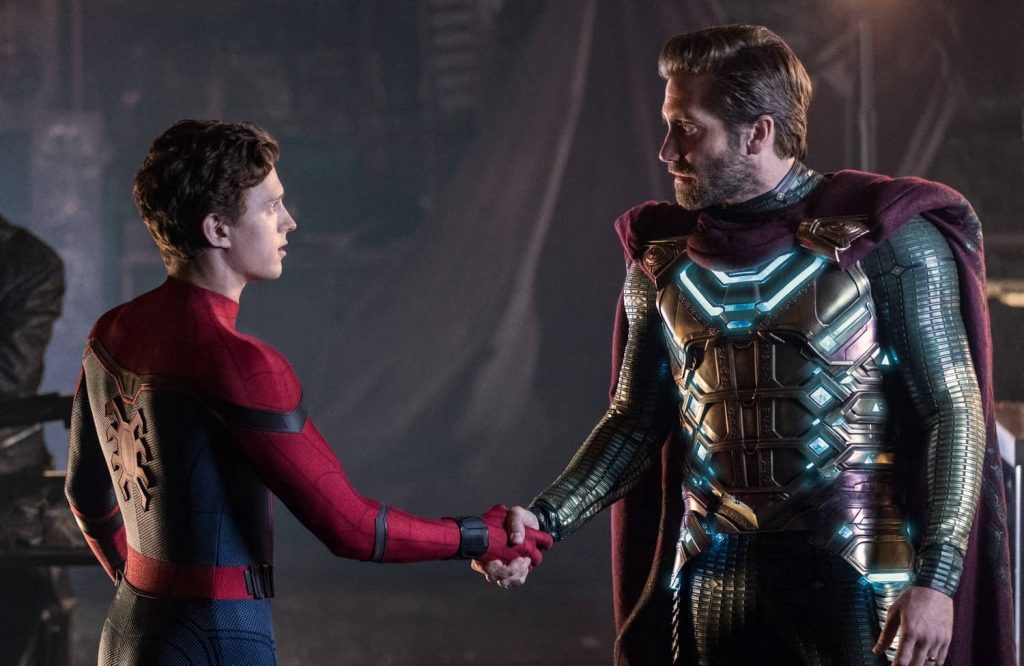 When looking back on the MCU as a whole, however, the movie that most shares its DNA with Far from Home is actually the poorly understood and vastly under-appreciated Iron Man 3 (2013): a film which seeks to have its title character wrestle with the complicated legacy of Tony Stark through an intimate struggle with a duplicitous adversary that uses the post-9/11, post-Avengers paranoia as the bedrock of his plans to invent a focus-grouped, costumed persona, which he sees at the ideal way to enact lasting change in the new world order still struggling to understand the changed status quo. There are a few quirks in the execution, to be sure, but the basic outline is there plain as day: the new Mandarin here acts as the test run of the new Mysterio, and the resulting film has a great deal to say both about the world it was released into and the ongoing legacy (both in-universe and without) of the MCU and its most prominent characters.
Suffice it to say, though, that in true MCU fashion, Spider-Man: Far from Home pulls off this hat-trick with aplomb: as good, if not better, than its direct narrative ancestor. The fight scenes are gripping, the interspersed comedy (although at times a little overly-frequent) is funny and the core romance (or, at least, Peter's desperate attempts at it) are both heart-felt and genuinely endearing. Jake Gyllenhaal's Mysterio is downright sensational — a real standout in a developing rogues gallery from the franchise that never seems to get enough credit for its captivating, well-rendered villains — and the way that director Jon Watts employs him is absolutely inspired. The first real sequence that we get of Mysterio using his powers (you'll know the one when you see it) is damn-near the best action sequence in the entire MCU and the final blow-out in London is an especially fun extension of that same basic set-up. Longtime supporting player Happy Hogan is far better here — both in narrative function and execution — than he's been in any of the preceding movies. And, whatever you do, be sure to stick around for the final two scenes (one mid-credits and the other post-), which easily rank among the best and most exciting in the MCU thus far (a pretty rare distinction after so long and so many movies).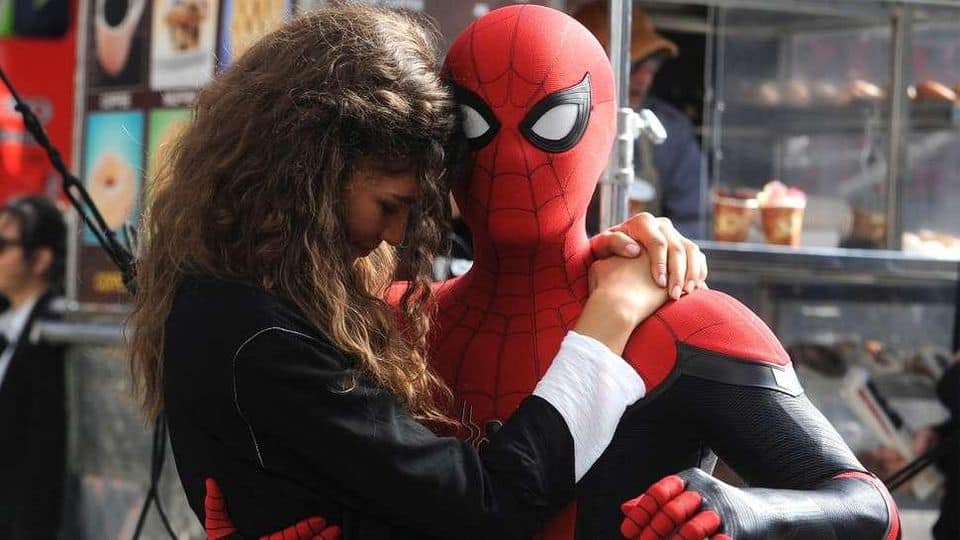 Despite the tall order left for this movie to fill — not unlike the herculean task laid out for the movie's title character — Spider-Man: Far from Home accords itself with absolute distinction: coming in as a surprising contender for one of the MCU's overall best movies. It's exciting, it's thrilling and it even finds time for a few well-timed surprises, all while delivering an action-packed follow-up for what will assuredly go down as one of THE definitive films not only of 2019, but the entire decade as well. It combines the narrative heft of Iron Man 3 with the visual flair of Doctor Strange (2016) and the endearing cast of characters first brought together in Spider-Man: Homecoming and works every one of these disparate elements into exactly what it needs to be. Suffice it to say that Far from Home is an absolute must-see and you should not wait for it to hit Disney+ before seeing it.
Rating: 5/5