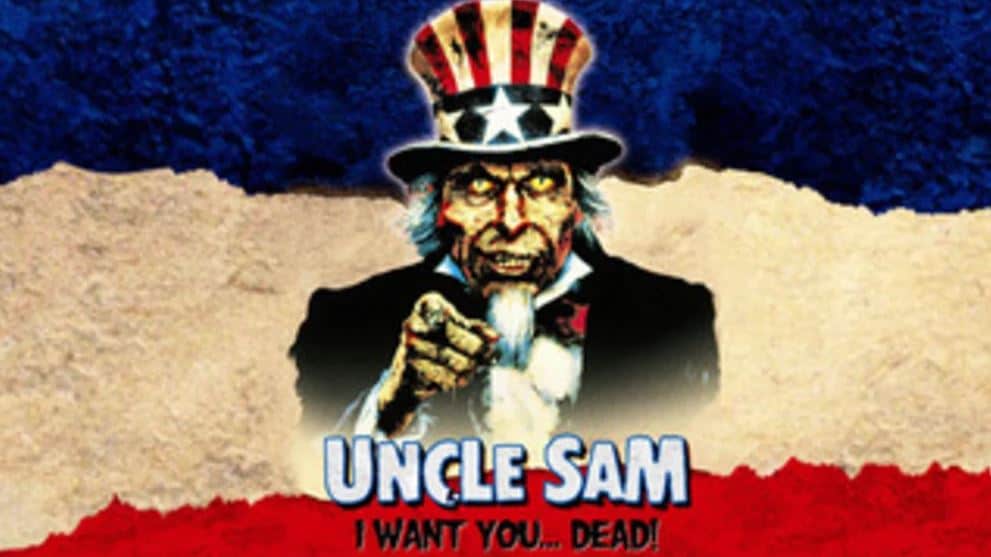 Although it might not seem like it because of my dedicated focus on the comings and goings of the film industry, I was actually a HUGE fan of The Escapist back in its heyday. Between contributors like Bob Chipman (aka Moviebob), Jim Sterling, Gavin Dunne (aka Miracle of Sound), Ben Croshaw (aka Yahtzee) and the Extra Credits crew, they were, for a short while at least, THE place to go for entertainment news, reviews, cultural commentary and just plain fun on the internet.
Although it never seemed to quite catch on in the same way that that storied band of content creators' other series seemed to, I was always a big fan of Jim Sterling's Movie Defense Force: a series of videos dedicated to giving a second wind to critically beleaguered, but never-the-less "good," movies like Hellraiser III: Hell on Earth (1992), Hook (1991) and Friday the 13th (2009). Acting as a sort of counterpoint to the more recent Really That Good series (in which Bob Chipman deep-dives into great movies that people simply take for granted), Movie Defense Force made me not just reconsider the initial pass I gave to movies like Alien 3 (1992), but introduced me to movies I never would have found otherwise, like Maniac Cop (1988).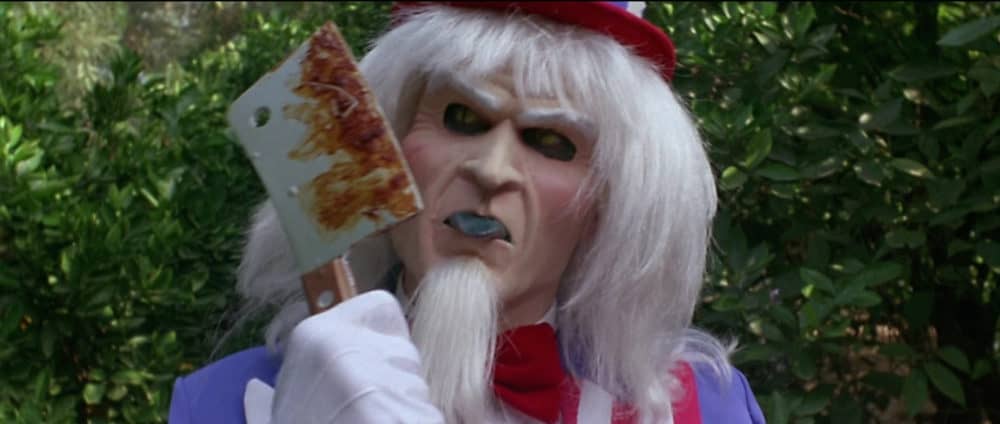 And ever since he left his old outlet and functionally ended the series, I've had a Jim Sterling-shaped hole in my heart that only a series like that could fill: something to give a second pass to overlooked gems and take up the rallying cry for oft-maligned masterpieces. Especially at a time when review aggregators like Rotten Tomatoes are wielding far too much power in the cultural discourse (and are being misused by audiences to whom they might otherwise prove genuinely helpful), movie-goers are too dismissive of this or that movie solely because its tomatoscore is such-and-such many percentage points below a certified fresh rating (despite what individual critics may have to inject into the larger conversation or any kind of critical re-evaluation that may have occurred in the years or decades since that movie's release).
Since delving a bit deeper into the subject of Rotten Tomatoes (and sites just like it), I've wanted to do something: contribute some small part to the kind of critical discourse I keep calling for from my piddly little soap box here at TV Overmind. Basically, I wanted to put my money where my mouth is: to put up or shut up. And since I feel that series like Movie Defense Force are desperately needed in the here-and-now, I figured that that might be a good place to start: a kind of spiritual successor that takes a second look at so-called "rotten" movies that have more to offer the world than to act as this or that critic's favorite punching bag. And with the 4th of July right around the corner, I could think of no better starting point than the excoriated mid-nineties slasher flick Uncle Sam (1996).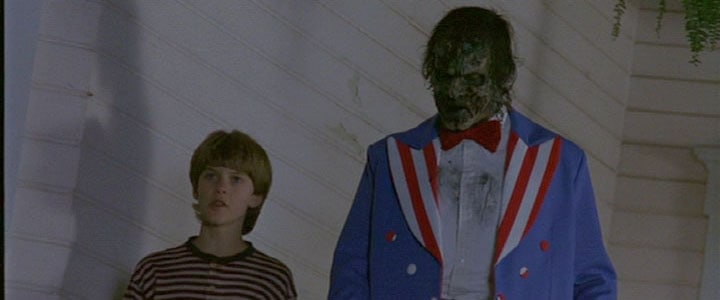 In the rush to imitate the mad, genre-redefining success of Halloween (1978), every movie studio with skin in the game set to work at making their own gimmicky slasher franchise that could be sold on the uniqueness of their home-grown killer. The Friday the 13th series eventually settled on the machete-wielding zombie son of the original movie's killer lady. The Nightmare on Elm Street franchise knocked one out of the park the first time out with the horrifically burned Freddy Krueger.
Over the two decades that followed, the celebrity slasher's gimmick ranged from choice of weapons to increasingly supernatural power-set to even the days that they'd unleash Hell upon this or that unsuspecting berg. And after spending my formative years eyeball-deep in basic cable viscera, the most unconscionably overlooked of the lot of them is undoubtedly Sam Harper: the undead headliner to writer-producer Larry Cohen's smarter-than-necessary holiday slasher Uncle Sam.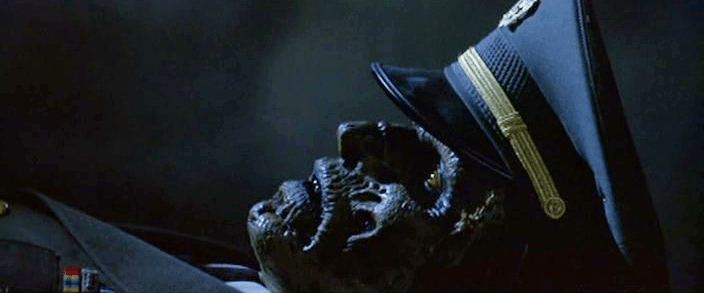 Opening in then-military hotspot Kuwait, a US military outfit belatedly discovers the wreckage of an American helicopter, and its burnt-to-a-crisp crew, that was apparently downed by friendly fire. Despite briefly coming back just long enough to kill the dismissive army Major in charge at the scene, Master Sergeant Sam Harper's (David Fralick) corpse is returned to his idyllic hometown just in time for their Fourth of July celebration.
Although his young nephew Jody (Christopher Ogden) remembers his dear old Uncle Sam fondly — eagerly reenacting his imagined heroism with his army playsets, showing off the medals he earned to his classmates and counting down to the moment he can enlist in the army himself and follow his footsteps — his mother and aunt, who were the frequent victims of his abuses, are all too glad that he showed up dead after three years of uncertainty. But when the clock strikes midnight at the morning of the 4th, Sam rises from his flag-draped coffin to wreak havoc on the insufficiently patriot townsfolk that he holds personally responsible for his death.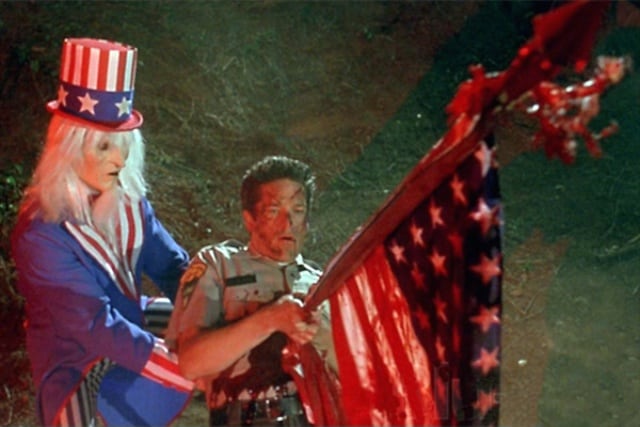 Unlike many slashers of the same era, which were all too eager to rush through the scene-setting and get to the money-shot murders as quickly as possible, Uncle Sam shows surprising restraint by using its entire first act (minus the actual discovery of Sam's charred body in Kuwait) to get to know its character and setting. We not only come to understand Jody's misplaced idolatry of his in-fact deranged uncle (who really only joined the army because it allowed him to kill people legally), but the quite suffering of his mother Sally (Leslie Neale) and aunt Louise (Anne Tremko), the internalize guilt of Jed Crowley (Isaac Hayes) who blames his glorifying war stories for inspiring Sam to join the army in the first place) and the various townspeople whose varied transgressions becomes the grounds for their eventual murders.
Unlike most slashers of this and the preceding decade, it's the characters — not the killer — that form the foundation for the events of the film. Because it plays as a mostly-straight drama for so long into its run time, we get a surprisingly nuanced look into the lives of domestic abuse victims and former soldiers haunted by their wartime deeds. In particular, Sally and Louise's eventual confession to Jody about what Sam did to them is shockingly affecting to watch because we spent so long with these characters before they started screaming their heads off. Hayes' Sergeant Crowley, functionally Cohen's mouthpiece concerning the current state of the US military, provides an unexpected touch of tragedy to what otherwise might have been a perfectly utilitarian killer: acting as a man who not only could have acted to curtail Sam's sadistic tendencies, but accidentally made things worth by providing him a culturally sacrosanct outlet for his violent nature.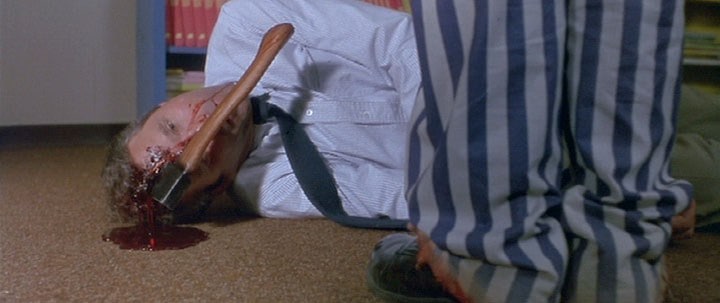 And when the killings do get underway starting in the second act, we are treated to a string of increasingly inventive — not to mention holiday-appropriate — kills that stand up with some of the best in its sub-genre. Among them are a disrespectful teen getting buried alive in a grave he just defiled, some poor schlub getting hanged by a flagpole, a less-than-upstanding cop getting speared by an American flag and a corrupt politician getting bombarded by an array of fireworks.
That being said, the movie isn't without its faults. Because it spends its first half hour getting to know our colorful cast of characters, the film feels the need to play catch-up with the kills by the time act 2 starts up, meaning that each — despite their inventiveness — feels decidedly truncated. Despite having what I was surprised to discover is actually an R-rating, the movie is surprisingly bloodless, with many kills actually happening of-screen and with disappointingly little gore. A kid who had previously been blinded in a firework accident appears halfway through the movie with a full subplot in tow concerning his evidently psychic connection with Sam that is ultimately pointless and eats up an unfortunate lot of screen time that could have been better spent elsewhere (such as shoring up the film's lackluster kills).

When all is said and done, however, Uncle Sam is a smart, affecting and decidedly unique slasher film that is far better than its green splat on Rotten Tomatoes might otherwise suggest to the undiscerning viewer. It's the kind of fun, free-wheeling genre fair that's good to watch exactly once a year, granted, but that's more than enough for the kind of movie that it's trying to be. And especially if you're the kind of person who thinks that you've seen everything that the horror genre has to offer you, this might be one to pick up before the holiday.