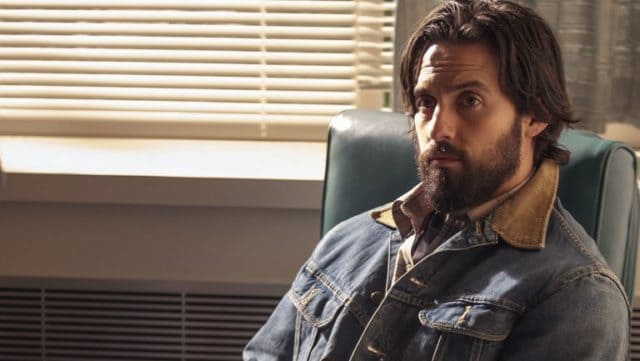 I posted this clip from Conan the other day because I felt the timing was perfect.  It's a hilarious parody audition tape for the part of Wolverine when Hugh Jackman originally announced he'd be retiring from the role a few years back.   People like Thomas Middleditch, Betty White, Nick Offerman, and others are featured acting like their own Wolverines.  But now, since Hugh Jackman seems pretty serious this time, a new search for Wolverine is likely to get underway.   While I've got some ideas as to who could play Logan successfully there's one actor who's already said he's not interested:  Milo Ventimiglia.
Ventimiglia is a huge star right now for his role as Jack Pearson in the NBC hit This is Us.  However the star has already said he's not interested.  Funny because I never though of Ventimiglia as a Wolverine but when you think about it, he's got the beginnings of the physique which Jackman could help him out with, and he grows a solid beard.  However, Milo made a simple but solid point when asked about the role.
"When you think about Wolverine and trying to do something different or better than Hugh Jackman, it kind of is tough to imagine stepping into those shoes," the actor said.  I can't disagree with him there.  It'll be a huge departure and whoever does take the role is going to have to have one hell of a performance to make us forget about Hugh.
So who could pull off The Wolverine?  You need the looks and the acting chops of an action star but also someone who's great at dark, mysterious, and being a loner.  I personally think that Tom Hardy is the obvious and wisest choice.