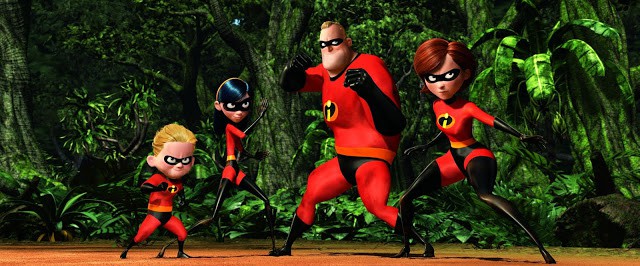 Man, it's been a while since I've done one of these. Originally, the idea was to help people catch up with some necessary (or maybe just recommended) context before certain major releases. The first one of these was a comic recommendation for what was presumed to happen in Guardians of the Galaxy Vol. 2. The second was not just for the predecessor for the then-upcoming Blade Runner 2049, but the unique cut of the film that helped make it the household name that it is today.
But now with Incredibles 2, the sequel to what could almost be called the best Pixar movie of all time (almost), coming out, it once again warrants mentioning a bit of required reading for the new movie. Having just come back from an Imax double feature of the first and second movies, I can assure any parents or chaperones in the audience that the new movie doesn't strictly require having seen the first one (something that is uniquely refreshing in this day and age where it is presumed that everybody is familiar with everything surrounding the lead-up to, production of and ultimate release of a given studio film). In fact, the movie immediately follows the events of the first film (as in, opens during the first few seconds after the first movie faded to black) and some sparing flashbacks in the first few minutes quickly recaps what happened in the first film.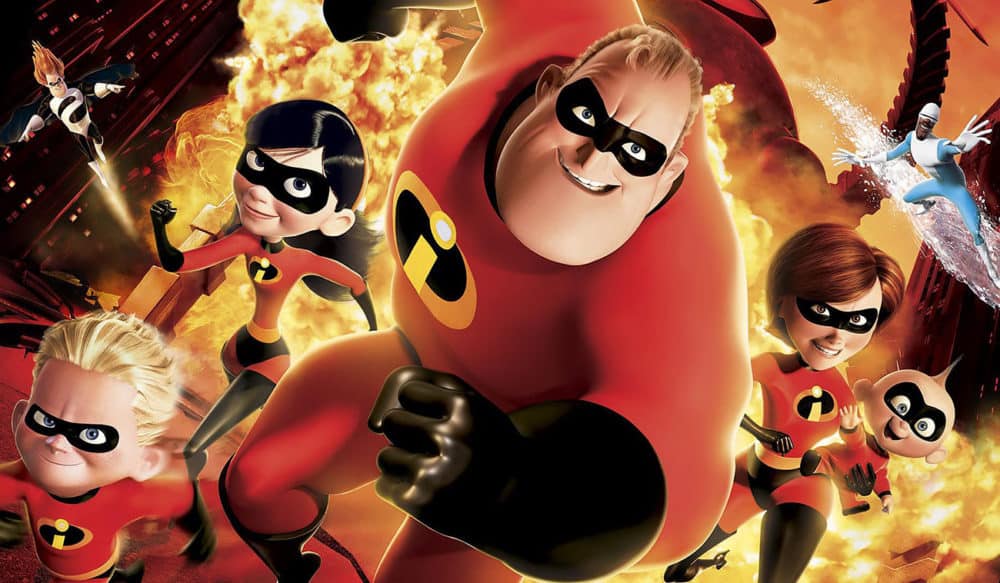 That being said, if you somehow haven't seen the first Incredibles yet, you really, really should. It's really only behind Finding Nemo (2003) and Inside Out (2015) — and maybe one or more of the Toy Stories if you're feeling especially nostalgic — in terms of Pixar's impeccable roster of animated classics. It's also probably the best non-MCU, non-Batman superhero movie ever made — sorry Superman (1978) — and is an original property on top of all that (meaning that, despite a few passing similarities to certain superheroic first families, you really can't know where these movies are going as a rule).
What I found most immediately striking upon revisiting this film is that despite its age, the animation holds up remarkably well for a 3D feature made in the early aughts. The character models might be a little plasticky and stiff relative to today's improved animation standards, the hair and water-effects might be a little blocky and the world as a whole feels weirdly empty (as if there's neither enough stuff nor enough people to make it feel genuinely lived-in), but it still looks great all the same. The animation is crisply and cleanly rendered, the characters are all distinct from one another and the colors pop like nobody's business.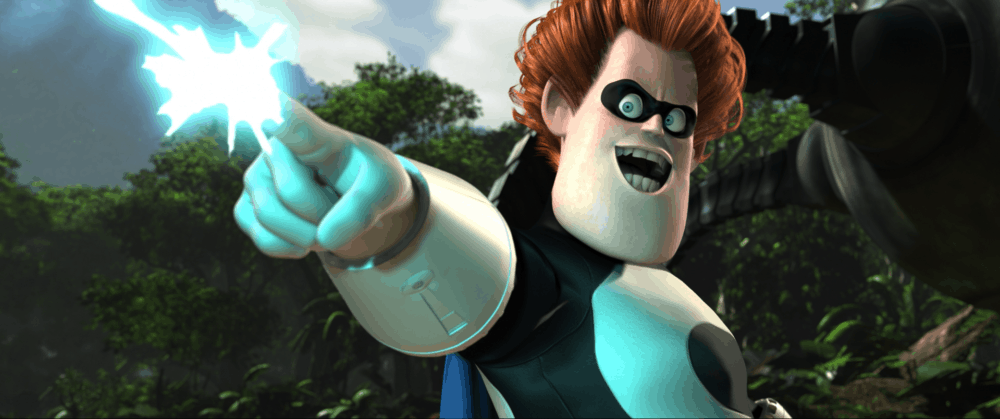 Adding to this is a strong sense of style in the set, costume and overall world design. The retro-futurist style is as fun as it ever was and the island scenes (especially the ones just between Mr. Incredible and Mirage) play with the spy motifs popularized by the Bond movies. And then the city scenes, particularly those in the film's action-packed climax, recall the four-color spreads of mid-century comic books and superhero cartoons.
And, safe to say for a studio as successful as Pixar, the story is a rock-solid riff on the Fantastic Four conceit of the superheroic nuclear family while still finding room to plumb the depths of its own original characters. It's everything it needs to be from scene-to-scene: ranging from a man's midlife crisis to jungle-bound robot fights to stealthy spy missions to a family road trip to an all-out urban blowout where everything comes perfectly together.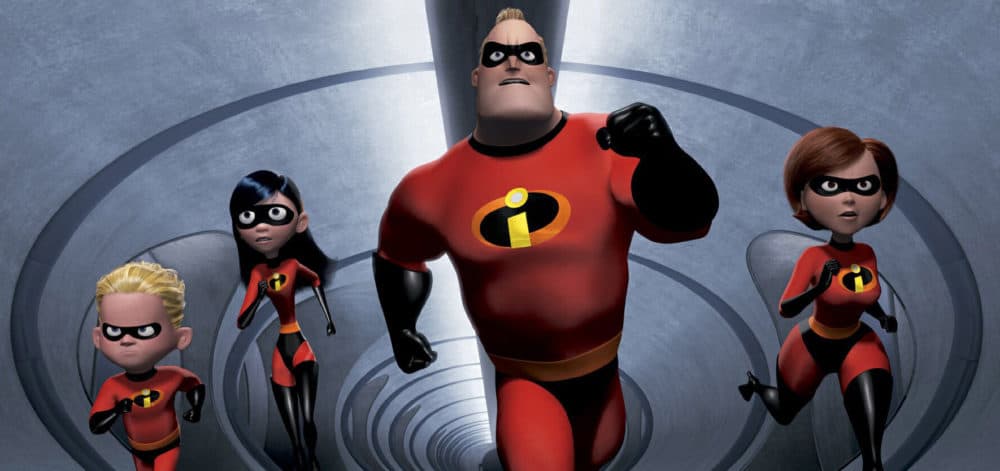 Given the personal philosophies of writer-director Brad Bird, the film has been attacked in recent years as Randian propaganda. And while I would be remiss not to admit that its Objectivist roots form the thematic underpinnings of the entire film, they aren't so obvious as to devolve into propaganda and are weirdly perfect for a light-hearted action romp about superheroes (possibly the one and only context in which they would ever make a lick of sense).
After more than twenty years of trying to disastrous results, this movie is the closest thing that anybody has come to making a great Fantastic Four movie. It's great fun for superhero fans, spy fans and animation fans alike. In short, it's a 21st century must-see, especially if you plan on taking any little-ones to see the sequel.
Rating: 5/5
Buy on BluRay: Incredibly, yes.