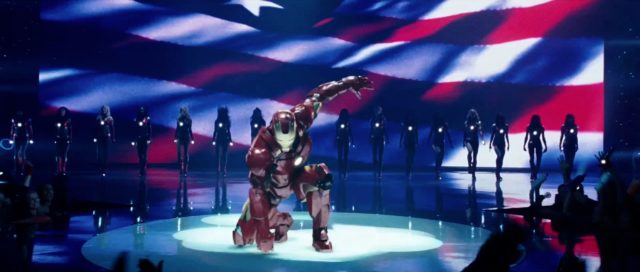 6) Iron Man 2 — Say what you will about Marvel's Phase 1, but it was the very definition of unpredictable. The mega-franchise had not yet settled into the cinematic juggernaut that it would become and had not definitively settled on what, exactly, it even was trying to be. It was a lot like slasher movies in the early 1980s: the genre hadn't yet settled into its familiar trappings and every new film, no matter how derivative or cheaply made, was a unique experiment in drawing the borders of what was possible.
For all of its failings, Iron Man 2 was a good movie. No, it wasn't as good as Iron Man. It wasn't as refreshingly bizarre as Thor. It wasn't as brazenly different as Captain America. What it was, though, was a solid continuation of the mega-franchise's early worldbuilding. And if the worst Marvel movie out there is as fun and watchable as Iron Man 2, than I will happily take that as a point in the MCU's favor.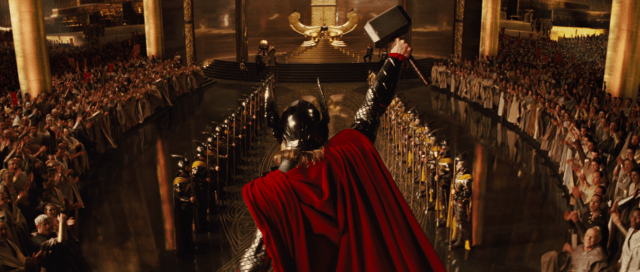 5) Thor — When it comes down to it, Thor is about as good as Iron Man 2. Neither are, strictly speaking, great, but both are as good as any other blockbuster on the market, with as much eye-popping polish, and even a few moments of genuine greatness in them. For as meandering as Thor's fish-out-of-water storyline proves to be, the Shakespearian politics of Asgard — from Loki's obsessive quest for vindication and Odin's calculated political maneuvering — is fascinating to play out across Marvel's breathtaking cosmic expanse.
Where Thor beats out Iron Man 2 is in how much it establishes, and is willing to risk, across its brief runtime. It establishes a world of myth and magic, even if most of its more fantastical elements are explained via Arthur C. Clark's third law ("any sufficiently advanced technology is indistinguishable from magic"), in turn laying the groundwork for Doctor Strange. The mystical adventures of everybody's favorites magical space Viking also lay the groundwork for the worlds-spanning antics of Guardians of the Galaxy. Loki not only solved Marvel's alleged villain problem, but established him as a franchise-spanning antagonist whose machinations continue to pay off well into Infinity War.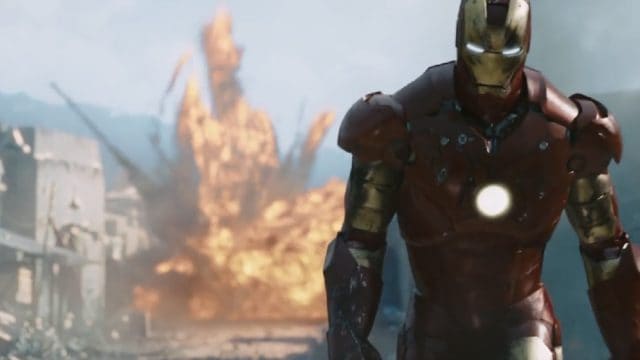 4) Iron Man — The first Marvel movie, and often credited as one of the franchise's best, deserves every bit of praise it has ever received, even if the movie itself simply doesn't hold up like it did upon first viewing. In one fell swoop, it established the basics of what made a Marvel movie: from the lively, action-comedy tone to wholesale abandoning secret identities. By combining physical costumes with CG effects, it also went a long way to solving the problem of costumed heroes looking good on the big screen.
And where Iron Man falters, it does so so gracefully that most movie-goers understandably gloss over whatever minor shortcoming has reared up out of the woodwork. So while its third act may spin its wheels while we race along from the attack on the captive Middle Eastern village to "I am Iron Man," it does so so entertainingly and after such a strong two-act start that it hardly matters at that point. Iron Monger might be a boring villain, but his role is more mechanical than anything, existing only to give something for Tony to punch in the finale after he works out his midlife crisis during the second act. In short, what doesn't work about the movie is almost inconsequential and is largely overshadowed by everything it nails out of the gate.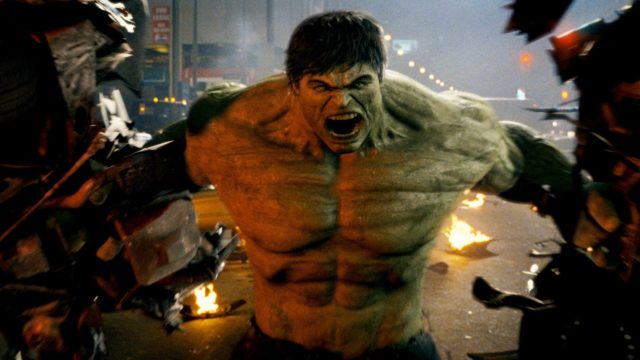 3) The Incredible Hulk — As far as the movie-going public is concerned, even the Marvel-obsessed among us, The Incredible Hulk may as well not have been made at all. Due to the still-confusing rights hang-ups surrounding the franchise, Marvel Studios has seen fit to not release a proper sequel to the character's origin story, inserting him instead other Avengers' movies. As of the character's second MCU appearance in The Avengers, the actor was changed to celebrated thespian Mark Ruffalo, who has unreservedly proven to be the superior Bruce Banner. And perhaps because of these two mitigating factors, later Marvel movies have tried setting the character up with all manner of different romantic interests — ranging from Black Widow to Valkyrie — leaving future prospects for franchise staple Betty White in the dark.
And that's a real shame, too, because despite how retroactively incongruous the movie is to the modern MCU, The Incredible Hulk really is one of its best outing. Between its smart direction and polished script, it perfectly executes on its premise of a scientist on the run (not just from the United States government, but also from himself). It further proved that Marvel movies didn't have to be strictly action-movies, branching off into horror the same way that later movies delved into the tropes and motifs of teen comedies, heist flicks and political thrillers.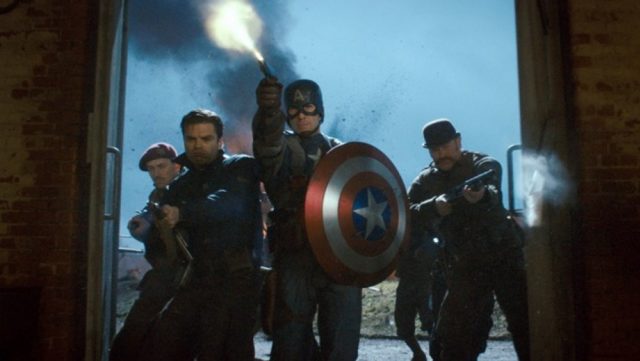 2) Captain America: The First Avenger — While the earlier Marvel movies generally ranged from good to great, Captain America was their first "perfect" movie. Along with Thor, it solved Marvel's issue with forgettable villains. Along with The Incredible Hulk, it proved that the superhero genre was elastic enough not to just be action movies (in this case, acting as a period war drama). And unlike any of the movies that it followed, Captain America did not suffer from any crippling flaws that ultimately dragged down even the great parts about the movie.
Looking back on it, Captain America was an astonishing risk for the nascent mega-franchise: flying in the face of everything that Marvel had worked to build up over the preceding years. It existed outside of the previously established continuity of the movies. It starred a hero that nobody had cared about since World War II. And yet despite all of this, or maybe because of it, its old-fashioned sensibilities and perfect execution created one of the most unexpectedly endearing corners of the MCU.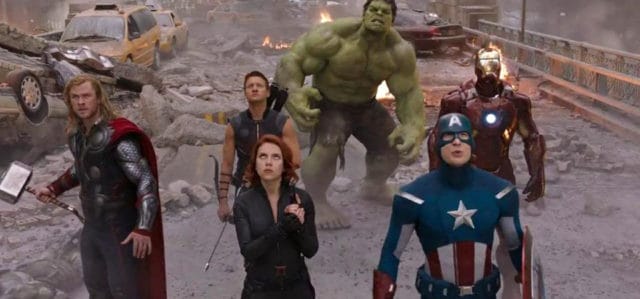 1) The Avengers — 2012 was the moment that the MCU stopped being a series of tangentially related franchises and truly became a shared universe. The Avengers was the proof of concept that fans had been waiting half a decade for: proof-positive that characters as radically different as these could not only exist in the same setting, but regularly interact with one another. Its success is the reason why Chris Evans appeared in Thor: The Dark World, why Anthony Mackie was in Ant-Man and why Captain America: Civil War was allowed to exist at all.
Beyond that, the film is the perfect summer action movie: stuffed to bursting with quippy one-liners, memorable character interactions and a world-ending narrative that still holds up as the best third-act climax of any movie in the genre. Joss Whedon, whatever his present-day shortcomings, knows how to film around characters, and that's exactly what The Avengers is: an intelligent character drama dressed up like an action movie.