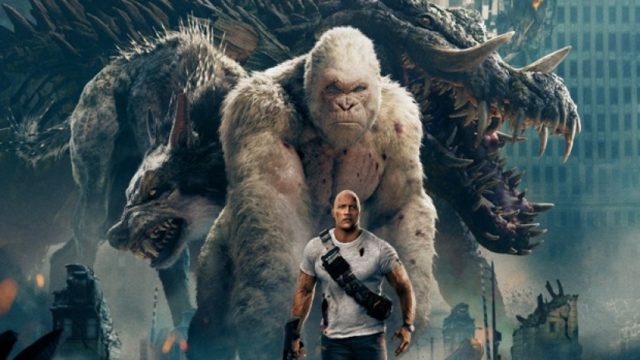 For years, moviegoers have speculated over what the first genuinely great video game adaptation for the big screen was going to be. And, man, did they try anything that looked even halfway decent. Silent Hill, Resident Evil, Tomb Raider (both of them), Assassin's Creed, Warcraft… none of them lived up to their potential. In fact, the closest thing that we've come to that end has been Castlevania, and that's a Netflix series.
But for as often as fans have come out to be there for that historic eventuality, sitting through every piece of schlock that movie studios could get their hands on, it looks like a goofy, retro arcade throwback isn't one of them. Rampage, based on the old arcade game where players took control of giant monsters and wrecked buildings, isn't winning over many fans in the days before it releases in theaters. Even with the Rock front and center, who has proven to be one of Hollywood's most perplexingly bankable stars of the last decade, it is only predicted to earn $35 million over the course of its opening weekend.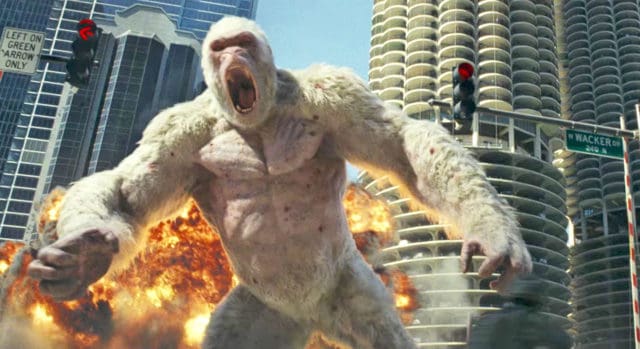 Now, don't get me wrong, those aren't amateur numbers that the movie's likely to put up. It's actually significantly higher than the $22 to $29 million that Pacific Rim: Uprising is predicted to do when it premieres this weekend. Its more than enough to make it the top dog at the box office when it comes out. It's a solid showing, truth be told, for the movie that will sadly serve as the opening act for Avengers: Infinity War.
Barring some miracle overseas, it seems likely that this won't be the start of some off-kilter Kaiju franchise. $35 million might spell solid enough returns on this investment overall, but it's hardly the kind of fervent fanbase that movie studios are eager to use as the bedrock for massive, sprawling series. Regardless of the merits (and it does look incredibly fun), this is one video game movie that won't be winning over the movie-going public, at least in theaters.
Tell us what's wrong with this post? How could we improve it? :)
Let us improve this post!