With schools getting back in session (remotely if they're being safe, in-person if they're not), we could all use a little extra study material. Thankfully the Criterion Channel has us all covered on that front: not just with some of the best and most important films ever made, but with loads of special features documenting the history / development / importance of their films, gorgeous restorations and curated collections the likes of which other streaming services simply do not provide. The Channel is basically a complete-in-box film school for $10.99 a month (plus an uncommonly generous 14-day free trial to help you get acquainted with what the service provides).
I know that we're all itching to get out of the house after a Summer of sheltering in place – that movie theaters are (allegedly) about to open up again and that the winter holidays are just around the corner – so this added excuse to stay at home and catch up on a world's worth of quality movies couldn't possibly be coming in at a better time. And to help combat the quarantine wanderlust, here's a full roster of 6 movies (1 more than the usual 5) to help get you started.
Haxan: Witchcraft Through the Ages (1922) – Over the past couple of years, witchcraft – and in particular, witchcraft in film – has become a particular obsession of mine. It stands at a fascinating intersection of several "big name" film theories (the Monstrous Feminine, the Male Gaze, etc…) and recent films like Antichrist (2009), The Witch (2015) and The Autopsy of Jane Doe (2016) have sought to reframe the character in a much more sympathetic, even feministic, light. But the cinematic history of witchcraft goes back even further than most people think: past The Craft (1996) and Suspiria (1977) and Carrie (1976) and even The Wizard of Oz (1939). The silent era, even judging from what few surviving films we have of it, was replete with witch films, the best of which (or at least the best-remembered of which) was Haxan, a gorgeously-rendered Danish pseudo-documentary about not only the historical and religious roots of witchcraft, but about the perceived scientific explanations of so-called occultism (such as undiagnosed / misunderstood mental illness). While certainly a bit dated in its perception of the phenomena it depicts, the film is actually a pretty impressively chilling portrait of witches coupled with a sensitive lens through which we are invited to view them.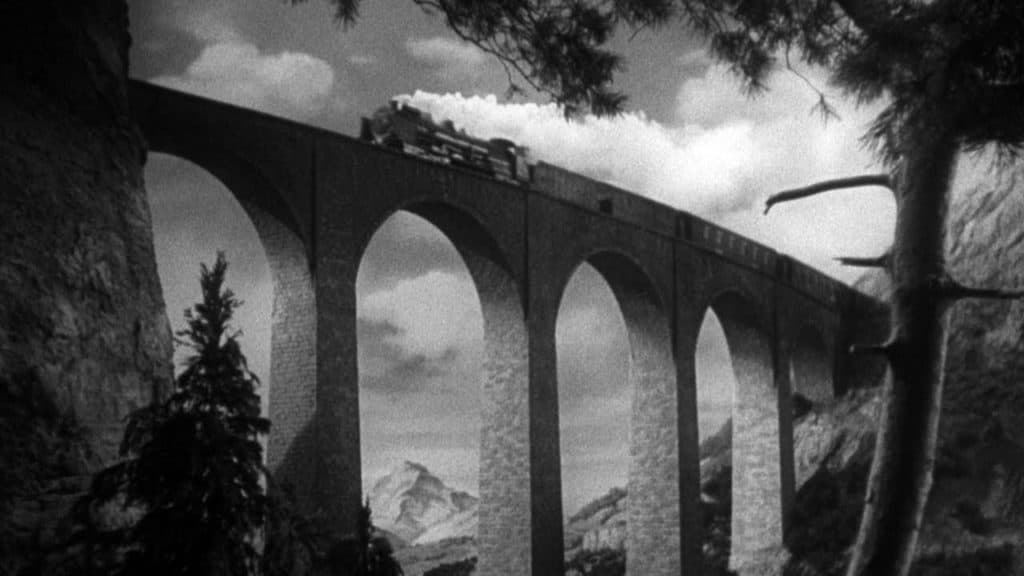 The Lady Vanishes (1938) – Alfred Hitchcock is a director who needs no introduction, even to audiences living forty years after his death. A Brit by birth, his work in Hollywood produced some of the quintessential films of the Studio Era, including Rebecca (1940), Rope (1948), Strangers on a Train (1951), Rear Window (1954), Vertigo (1958), North by Northwest (1959), Psycho (1960) and The Birds (1963). But Hitchcock didn't come to America hat-in-hand as some hapless greenhorn. The man was an accomplished director of British thrillers stretching all the way back to the Silent Era, many of which are still regarded as ranking among the very best British movies ever produced. While British Hitchcock definitely as a different feel from American Hitchcock – definitely more of a closed room mystery than an action-packed thriller – it's a fascinating look into where the preeminent "Master of Suspense" started off. Of his early output, The Lady Vanishes is perhaps both his best and most accessible to modern audiences, unravelling the mystery of an impossibly-vanished woman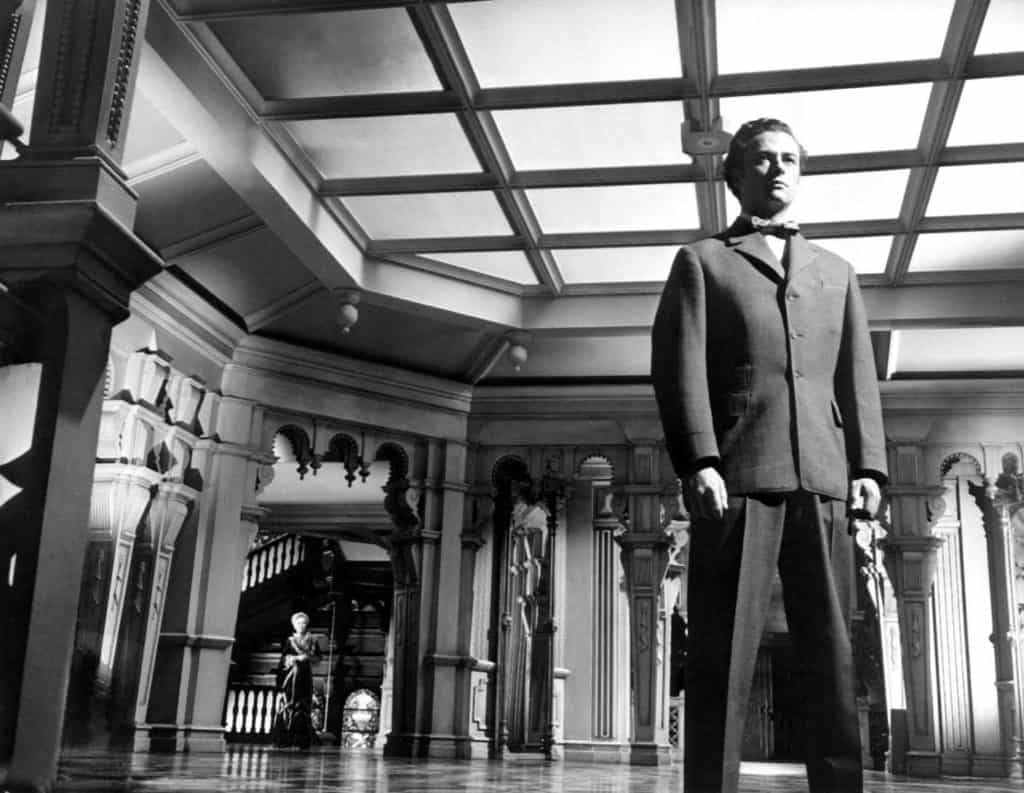 The Magnificent Ambersons (1942) – Similar to Hitchcock, Orson Welles is an ancient director that is nevertheless readily familiar to modern-day audiences. After all, the two have traded critical blows for decades in the prestigious Sight & Sound poll, which tracks what we perceive as the best movies ever made once every decade. And whereas Welles' first film, Citizen Kane (1941) held the distinction of being the highest ranked movie on that poll since nearly its inception (something it shares with both versions of the AFI's lists and the BFI's list of the best American-made movies of all time), the 2012 Sight & Sound poll saw Kane dethroned by none other than Hitchcock's critical-consensus "best" movie, Vertigo (1958). According to some, however (including the Chicago Reader's Jonathon Rosenbaum), the argument between Kane and Vertigo is ultimately a moot one, because Welles' actual best movie was actually The Magnificent Ambersons this whole time. A tragic victim of studio tampering, Ambersons – which is about the declining fortunes of the once-prosperous Amberson family – nevertheless shows much refinement and maturity from Welle's inaugural effort the year before.
Pather Panchali (1955) – I realized after discussing Mubi's recent Indian output on their streaming service just how little I have been exposed to the films of Southern Asia. Like many Americans, what little from that continent that makes it my way are specifically from East Asia: mostly Japan, some China, some Hong Kong and, increasingly, some South Korean. And that's such a shame given the sheer size of the Indian film industries (yes, plural), which account for the most films produced annually of any country (until the recent pandemic, the US accounted for the highest theatrical gross and China accounted for the greatest number of theatrical ticket sales). Although far from representative of the kinds of films that are most popular in India, Satyajit Ray's Apu Trilogy (which also includes 1956's Aparajito and 1959's World of Apu) is unquestionably the most renowned to ever come from the country. Told in a neo-realistic style that fans of classic Italian films will doubtless be familiar with, it tells the daily struggles of an impoverished family trying to get by despite the difficulty of their material situation. Any cinephile looking to broaden their horizons beyond the usual suspects in America, Europe and East Asia would do well to start their journey with Ray, an undervalued titan of the medium who is too little seen outside of the hardcore arthouse crowd.
Walkabut (1971) – This month, one of the biggest draws that the Criterion Channel has to offer is its expansive look into the Australian New Wave: a film movement starting in the early 1970s that saw the emergence of a uniquely Australian class of filmmakers looking to bring their country and aesthetic sensibilities to the rest of the world. The collection available to Criterion Channel subscribers is as vast and varied as the movement itself, and will likely take the curious moviegoer down a winding and unexpected path (which includes, among other things, George Miller's grindhouse classic Mad Max), but the best place to start is perhaps with one of the best known (to say nothing of earliest) films covered in this retrospective: Nicholas Roag's Walkabout, a sort of outback-set reimagining of the classic Hansel and Gretel story. In one fell swoop, it shows everything that is simultaneously beautiful and terrifying about the vastness of the Australian wilderness (something that fans of later films, like 2005's Wolf Creek and 2009's The Loved Ones will already be all too familiar with).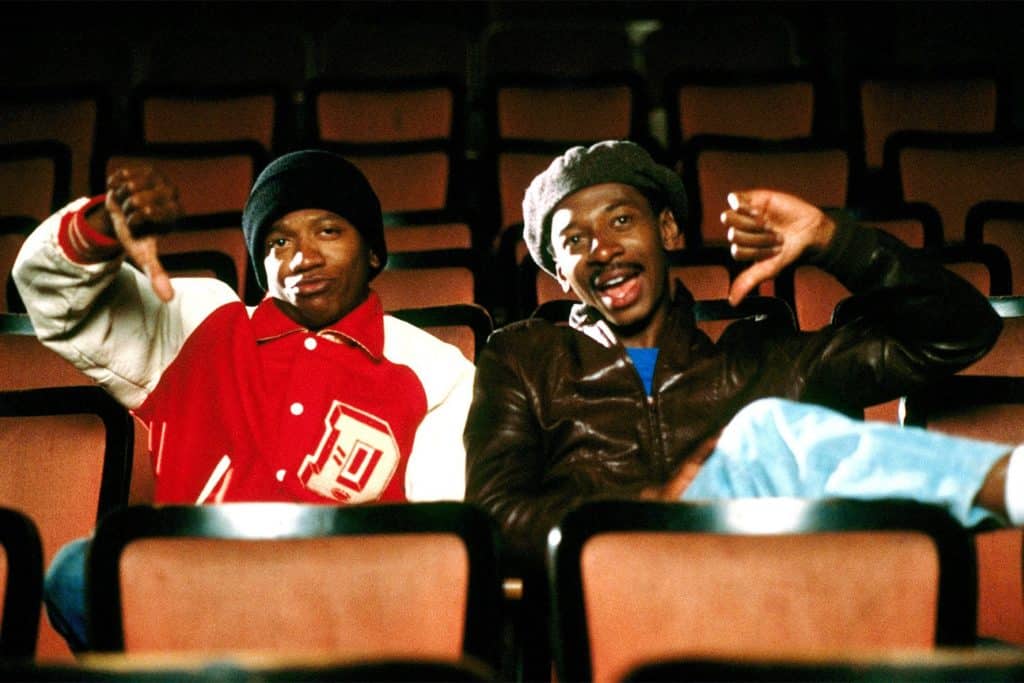 Hollywood Shuffle (1987) – Since the resurgence of the Black Lives Matters movement earlier in the summer, the question of non-White representation in Hollywood has again been on the forefront of many people's minds: not just who is front-and-center in the stories we tell, and how we tell them, but also who gets to do the telling in the first place. I mean, it's all well and good that Norman Jewison sensitively told Black stories in such storied films as In the Heat of the Night (1967) and A Soldier's Story (1984), but shouldn't people from within the Black community be the ones to relay their own experiences, to tell their own truth? In fact, this is the exact same conversation that we were having decades ago, when the Blaxploitation movement was appropriated from Black filmmakers by White ones and began warping the unique experiences of Black people to better fit a whitewashed understanding of living in America. Unable to find dignified work for himself in Hollywood, Robert Townsend wrote, produced, directed, starred in and self-financed Hollywood Shuffle, a riotous takedown of the damaging portrayals that White Hollywood makes of Black communities and the innumerable indignities that Black filmmakers must suffer through before even getting the chance to take what studio executives are willing to give them. Fun, funny and deeply insightful, Hollywood Shuffle spins the usual rags-to-riches Hollywood narrative on its head and shows us something far more disheartening beneath the thin veneer of stardom.\