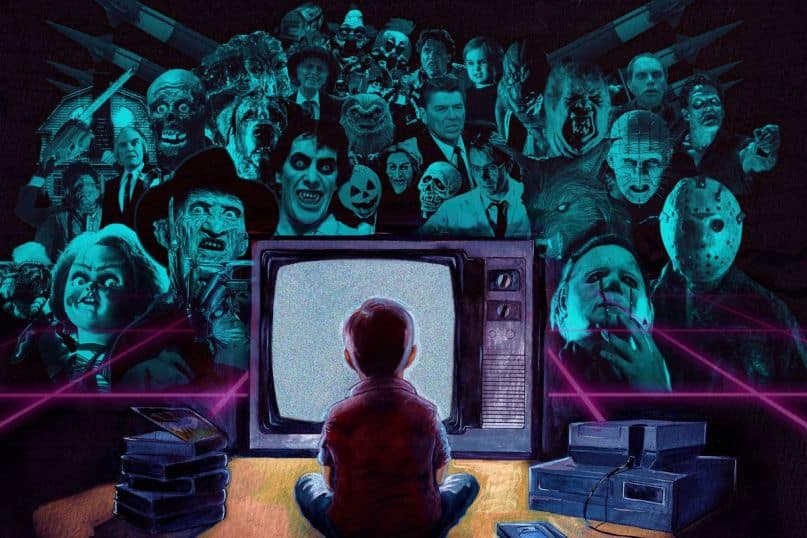 Although often maligned and dismissed as cheap and titillating trash, horror movies serve a vital social function in the world, especially in a world as fractured as the one we're living in right now. A recent article by Albert Bergesen noted how the most popular examples of pop-culture (to which horror movies most certainly belong) tap into "a wider swath of potential viewers[, and thus] require[e] a wider span of cultural assumptions if all are to understand what is happening on screen." In fact, as Faculty of Horror host Andrea Subissati notes that scary movies can serve the vital "social function of speculating about societal fears and apprehensions." Therefore, rest assured that niche horror streaming service Shudder has your backs in these hard times. They are here to turn the carnivalesque funhouse mirror of truth back firmly in our direction, and give us a vital new angle on the trying times that we're living through in the year of Caronavirus.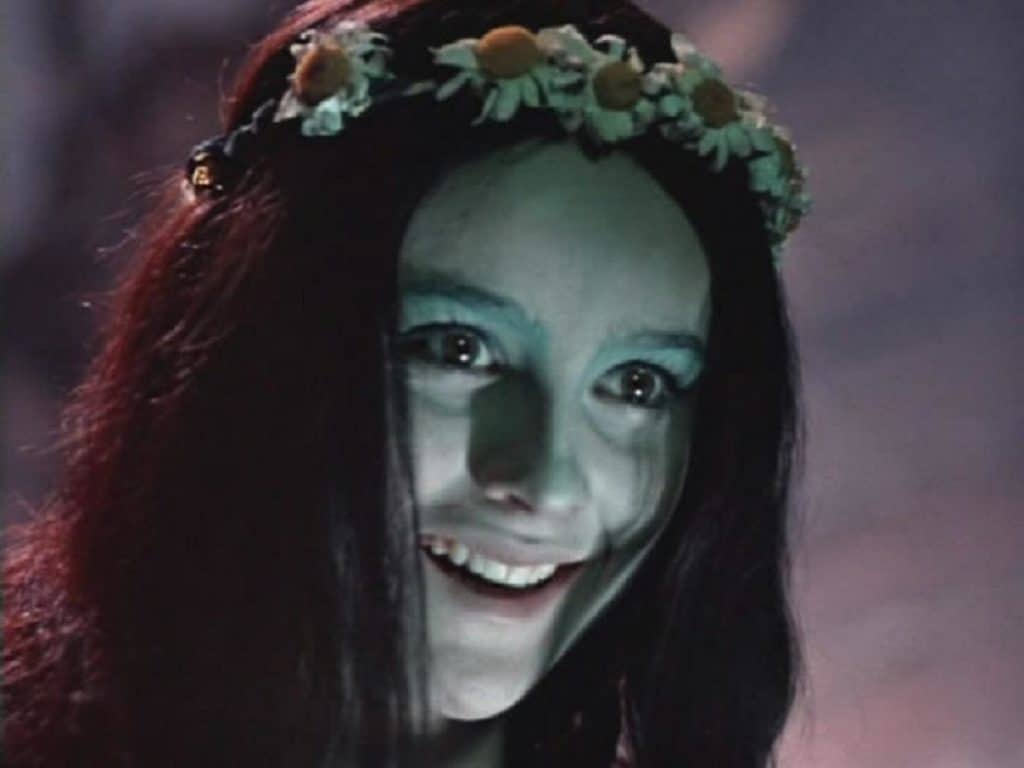 Viy (1967) – Even among the cinematic literati, there are some pretty consistant blind spots that tend to show up over and over again. Case in point: people are usually pretty familiar with Soviet Montage (as evidenced in directors like Sergei Eisenstein and Dziga Vertov), a fair number have checked out the heady filmography of Andrei Tarkovsky (like Solaris and Andrei Rublev) and maybe one or two were familiar with a few contemporary oddities like Day Watch (2006) or Leviathan (2014), but that's really it: two notable moments and a couple of odds and ends, and that seems downright criminal when you consider the richness and longevity of the Russian film industry. While there admittedly aren't many options to choose from on major streaming services – pretty much for the exact same reason that I've already mentioned – Shudder does offer one small solution in the form of Viy, a fairly well-regarded Russian horror movie that touches on a topic of particular resonance in the present moment – that is to say, witchcraft. Regardless of the actual film's merits (although, rest assured, it is good), let it serve as a reminder for you to constantly seek out the unknown and to forever round out your (movie) knowledge more fully.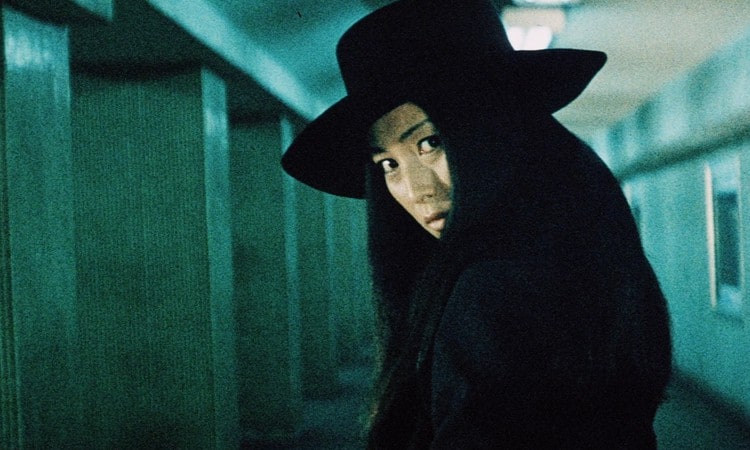 Female Convict #701 (1972) – Whereas Russian cinema, aside from the most obvious and well-worn films that seem all but inescapable for the ambitious movie buff, is a self-professed shortcoming of mine, Japanese cinema is most certainly the opposite. From pre-war silent, the war-era transition into talkies, how the industry bucked at the constraints of post-war occupation, how it exploded outward into a post-occupation golden age, how it pressed forward into a Franco-like New Wave in the deacades afterward, to the international recognition of J-Horror at the turn of the century, to the V-Cinema scene dominated by the likes of international breakout Takashi Miike to its current position near the top of international film output, I have raced down the alleys and avenues of these films and filmmakers like a man possessed since I was young. I know my way from (Hideaki) Anno to Zatoichi (the blind swordsman), and there are plenty of hidden gems sprinkled among the various decades, movements, nationalistic genres and singular auteurs, and Shudder has you covered if you want to take a walk on the wild side, away from the typical suggestions of Kurosawa, Mizoguchi and Ozu. Such is the case with Shunya Ito's Female Convict #701, the first in a series of women-in-prison films that will likely occupy a fair share of your quarantine time if you choose to go digging through them. While it may lack some of the spit and polish of the more familiar titles in the Japanese canon, it is certainly not without its fans. Even British film magazine Sight & Sound (which regularly names the world-recognized "best movies" of all time in their decennial poll) had to begrudgingly admit that there was more than the usual amount of "artistic flourish" to it and The Raid: Redemption (2012) director Gareth Evans has named it a favorite of his. And if you ever wanted to be that guy that goes to his friends with the weirdest, out-of-nowhere, unforgettable-est movie suggestions, then this is absolutely a must-see for you.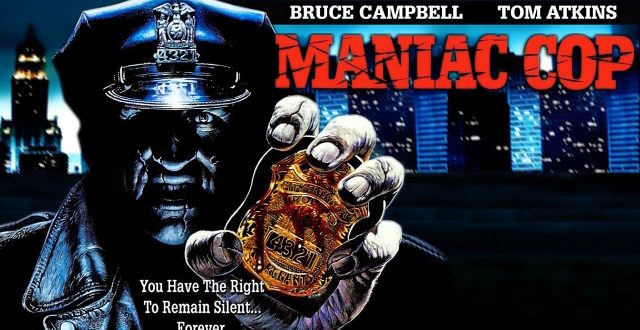 Maniac Cop (1988) – I never understood the sometimes-said complaint that "movies are too political" and that, somehow, apoliticality is the platonic ideal of entertainment. The simple fact is that all art is political no matter what form it takes: if not political in its content, then political in its inception, creation and dissemination political in terms of what stories get funded, what budgets are awarded, what filmmakers get hired to write / direct / act / edit it, how short of a leash the studio grants the creative team putting it together and what kind of a release it gets (to say nothing of how it's received in the press and by general audiences). Indeed, to try to shoehorn movies out of politics is to bullheadedly ignore so much of the context and content that makes them varyingly sink or sing once they're delivered to us. And in a time where Black Lives Matter is the rallying cry of the oppressed, when police brutality is the opposition that they're met with, when unidentified shock troops kidnap protestors by putting them into unmarked vans heading to destinations unknown, a movie like William Lustig and Larry Cohen's Maniac Cop – which not just "touches on" the topics of systemic abuses of power in law enforcement, but centers its entire zombie slasher premise on that as an indisputable fact of Urban life in America – takes on a particular resonance. While never quite as clear or angry with its own topic messaging as one might otherwise hope, it nevertheless stands as an effecting horror movie that feels just as fresh in 2020 as it did when released more than thirty years ago.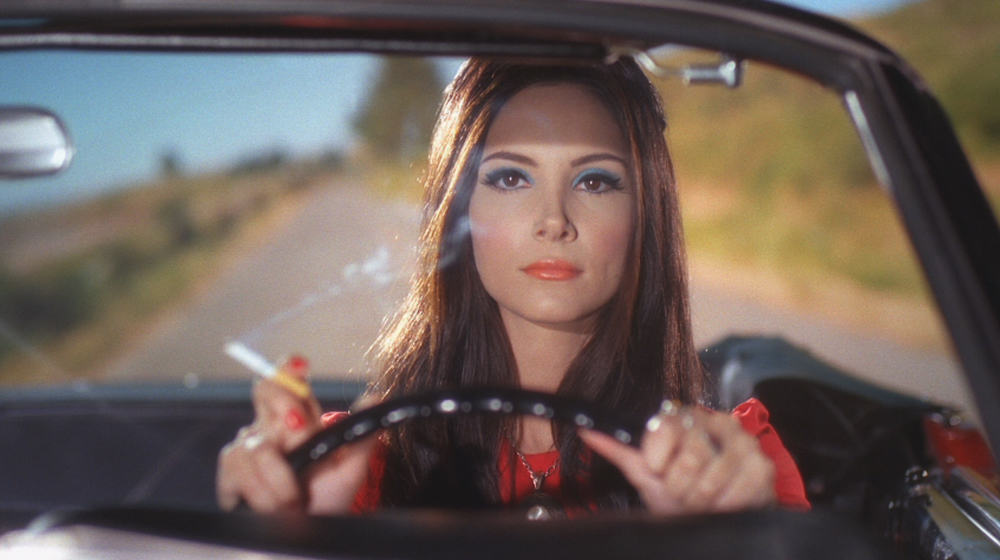 The Love Witch (2016) – On the Nerdwriter YouTube channel, there's a great video essay that delves into Mandy (2018) director Panos Cosmatos' notion that time has ceased to have any meaning in the present age and that choosing a period to set your movie in is just as important an aesthetic consideration as anything else at a filmmaker's disposal. The focus in the video essay was, understandably, Cosmatos's Mandy, which combines heavy film grain (a now-anachronistic chemical byproduct of developing physical filmstock) with psychedelic imagery, heavy fog and harsh lighting to evoke horror filmmaking in the 1980s: not just as a way to dress-up an old-school terror, but to deliberately embody a style of filmmaking that has particular thematic and contextual importance to the story in question. The example that always comes to mind when I think of this kind of filmmaking isn't Mandy, however, but director Anna Biller's The Love Witch (2016), which uses a candy-coated technicolor palette, mid-century fashions and other aesthetic elements to evoke mid-century melodramas and "women's pictures" that uniquely tie into the thoroughly modern and feministically-charged tale of a modern witch looking for love in all the wrong places. The effect is utterly entrancing (and increasingly uncanny when things like cell phones and other modern elements start coming into the foreground to remind us that this is a decidedly contemporary story despite its aesthetic trappings). As a result, the #MeToo era's reclamation of the witch character is brought into a fully social, cultural and historical context as regards the fight for women's rights, Hollywood's treatment of women characters (and women's stories) and the globe-spanning persecution of deviant women who fail to adhere to the patriarchal norms of the world around them.
The Beach House (2020) – As a moment in film history, 2020 can't help but feel like a wasteland of wasted potential and once-promising prospects. Hollywood seemed to be turning a real corner with women-centered movies – between blockbusters like Black Widow, Mulan and Wonder Woman 1984 and intimate character dramas like The Assistant, Never Rarely Sometimes Always and Swallow – the momentary lack of a Star Wars or Infinity Saga entry felt like other, smaller features finally had a chance to breathe and we still had top-shelf studio tentpoles like Tenet and Dune from tried, tested and utterly towering filmmakers to guide us through to the end. Now our little indies have all been lost in a glutted VOD marketplace, the blockbusters have all been postponed indefinitely and nobody really knows what's going on with the Oscars (even if we do technically have a pushed-back plan for the middle of next year). But every now and again, a great new movie comes out that we simply must make note of, in part because it is actually great and in part because we have had so few moments of genuine joy since March (back when things were still open and the pandemic didn't look like it was going to be all that bad). Well, rest assured, then, that Jeffrey Brown's The Beach House is one such celebratory moment that we owe it to ourselves to take in while we still can: a mid-century throwback to imaginative, atmospheric horror movies that is uniquely suited to the chaotic and isolating sprawl of our own lives.